This used to be my 2013 New Year editorial page. Just the perfect place to stow away my secret (ah, the conveniences of online time travel!). My brand new BMW Touring Bike.
People, it always works when it is something you really desire; something you would love to keep as a constant reminder of both your achievement – and the total dispensability of the habit.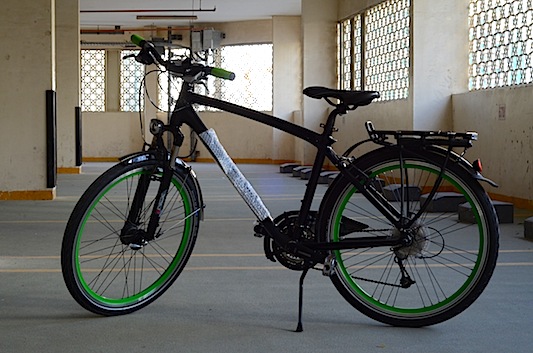 So, you could choose an annual 'staycation', or keep adding up to go see the Aurora Borealis in 5 years, or pick up the car accessory you always wanted, in 5 months! If there are great offers that will help you make the most of it, then even better! Like the deal I got on this tourer. I didn't even have to go for the stripped down version and chose the Touring version with carrier, LED lights and a dynamo!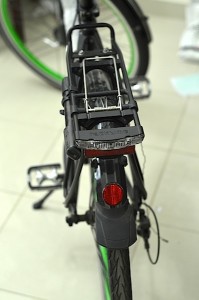 I chose something desirable, inspirational, earth-friendly and would complement my healthy lifestyle that I chose over smoking. (The BMW concept car in the main page's featured image is the closest in clean energy use to what I bought!)
So, what if it isn't a car? It still is a BMW. And it has 27 gears instead of eight!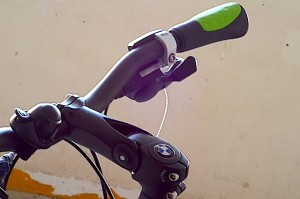 Continue to my 2013 editorial below… there are some interesting cars mentioned here that you could make your goal! All the very best.
Just yesterday, before the fireworks announced the landing of 2013 in a spot close to the world's tallest building, my friend and I sat discussing the meaning, and meaninglessness, of a New Year.  After all, tomorrow would be just another day.
Perhaps, that isn't the case in the world of automobiles. To begin with, the advent of 2013 would practically signal the arrival of a whole new model year. More innovations, more horsepower, more fuel efficiency and why, more car for the money we pay. It would mean one less year to pay for that endlessly dragging car loan, and so would it mean one less year of warranty and free service.
Somehow, 2012 made sure that 2013 is going to be good. Or better.
As the year drew to a close, US was busy finalizing regulations imposing rear-view cameras on all new cars sold in the country. In the land of super-sized burgers and super-size utility vans, 'backovers' kill about 300 people annually and injure 16,000 – the few dollars more is gonna be for a cause.
For those looking forward to all things fresh and new in automobiles, 2013 holds a lot to look forward to.
Jaguar Land Rover is expected to announce the details of its Saudi Arabian production facility this year. Which means, the Range Rover will hence be made only a few hours drive from the Dubai showroom it gets sold most. In another strategic yet sad move, the C-X75 super car will stay in the concept garage, but happiness will be restored as we see the Jaguar F-Type on our roads this year, after a full decade in the JLR cryo-freezers.
The world is just 12 days away from witnessing the seventh gen Corvette dubbed C-7 with its 450 plus hp V8 front-runner, while we in the GCC should be a couple of months from welcoming another seventh-gen classic – the Volkswagen Golf MK7! Since its reveal at the last Dubai International Motor Show, Mazda's new CX5 and SkyActiv technology took ages to crawl up to our shores but the fact remains that I am eagerly anticipating the Mazda 6 – it's quite a stunner!
Another presence that will make 2013 memorable is that of the new Merc S-Class coded W222. What came out of the Tri-star bodyshop last was hugely impressive – it was the first time in years that I took a second look at the C-class.
Then there is the next Mustang with its revolutionary unibody that promises something drastically different in the 50th year of the pony – hey but that's due in 2014. For now, I think we have enough here to whet our appetite for all that 2013 has in store!
Stay buckled up, DriveMates.
2013: Beyond the bend
was last modified:
January 29th, 2017
by