A fortnight after the Formula 1 Grand Prix concluded, I'm listening to the echoes from The Circuit on who deserved to win the 2016 driver's championship; was Mercedes really apprehensive about duelling that potentially destroyed teams; and how the new Formula 1 design could be a headache for drivers, even as it gave them the opportunity to clock almost 5 seconds faster lap times. Picked from The Circuit show on CNN, hosted by Amanda Davies, exclusively for Drivemeonline.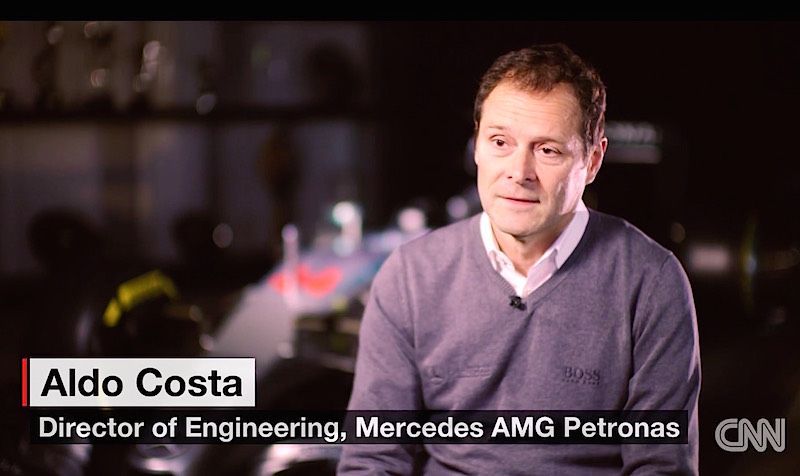 In a conversation punctuated by wheel-spans, co-efficient of drag and lateral forces, Mercedes Engineering Director Aldo Costa reveals to CNN's The Circuit, what lies around the corner for F1 drivers wielding the fastest machines in F1 history. As diagrams simplify matters for us, we appreciate how almost everything will be wider and more aerodynamic – including the rear wing that will be wider by half a foot and take an 'arrow-shape' pointing rearwards. Making up for these changes, the car will be 20 kilograms heavier too! While it will be quicker to slow down in a straight line and will be faster moving sideways in a corner, Aldo Costa points out that a more aggressive car could be more difficult to drive and calls it nothing less than a 'gamechanger'!
Watch the diagrams and descriptions of the new F1 car on video
In his engaging talk, former Mercedes Team Boss Ross Brawn dwells on certain touchy topics without the slightest hint of controversy, in a way only a 61-year old patron of the game can. Perk up your ears on the rumours of his claim to Bernie's throne, lessons he learned from seven-time world champion Michael Schumacher and why he inwardly favoured the victory of Nico Rosberg. The man they call 'maestro' also names Fernando Alonso as a special driver, who he would have loved to work with, and prophetically picks another young driver who he wishes were his prodigy.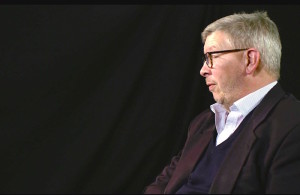 Smile, as Brawn compares the poles-apart characters of high-flying Hamilton and family man Rosberg.
Watch Ross Brawn divulge his inclination on the show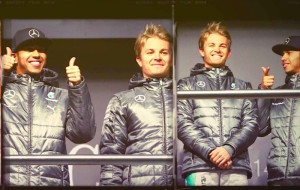 "There is a small emotion in me that would like Nico to win. The only reason is that not because Lewis doesn't deserve it – he would completely deserve it if he won – but the resilience of Nico is to be admired. He's been hammered by Lewis for several years now and he's always come back, he's never given up."
I couldn't agree more. Read my article on the ironic F1 finale.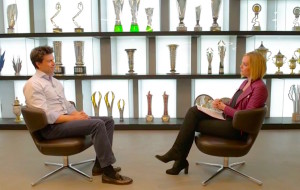 Generous thoughts aside, Watch Mercedes' executive director Toto Wolff provide a realistic appraisal of the sensitive subject of in-team rivalry.
In a series where 19 out of 21 races were won by the top team, a distant second is an understatement. While we find it slightly hard to swallow Red Bull's ace driver Daniel Ricciardo's claim to the title of 'the best line up', we cannot but take him at face value when he sets his eyes on next year's championship – his partner is Max Verstappen, the most promising youngster in the F1 lines.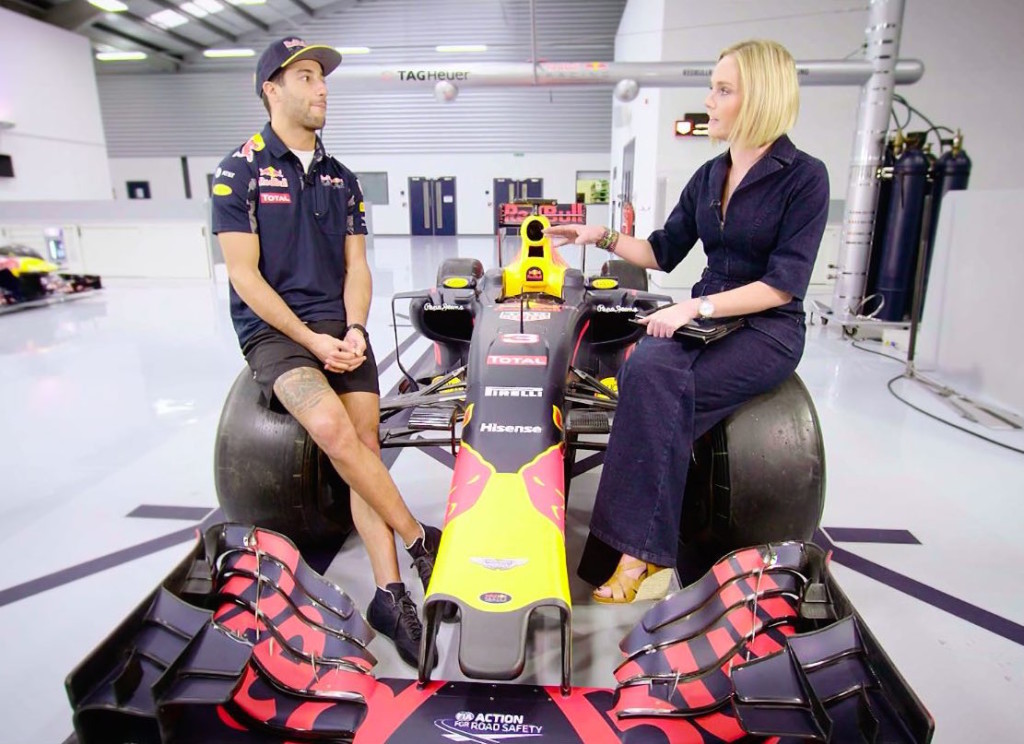 The interviews were hosted by Amanda Davies, who tasted a Formula 3000 car for starters at the Yas Marina Circuit, reaching a speed of 275 kmph!
2017 F1 car and 2016 F1 finals: What the gurus think
was last modified:
December 13th, 2016
by