Online proves to be the favourite resort for car enthusiasts and buyers while Yahoo! outshines other portals and drivemeonline.com jumps a rung to be among world's top 5 automotive blogs.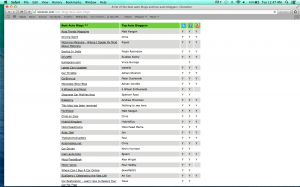 A few weeks ago, seated at a seminar organized by Yahoo! and glued to the statistics on the automotive market and media in the KSA and UAE, couldn't help feeling proud. It was like being part of a new wave; a movement that was gathering momentum with every passing day. I'm talking about 'Online', as in 'Drivemeonline'. While Yahoo! Autos could tout their effectiveness over general online portals, even DriveME had a recent achievement to feel good about. Climbing another rung on the ladder of automotive blogs – konector.com now ranks Drivemeonline.com in the top five!
Online spells innovation
Later, I listened to Maite González, Head of Research flown in from Southern Europe who shared instances of the effectiveness of online media. An interesting fact was that for the recent ad for Mercedes C-Class Coupe in Spain, 95% of the people who watched the commercial video online as well as on TV had top of the mind recall. Purchase preference went up in 26% more audience. Interestingly, the medium seems to bear an impact on perception or the residual message as well. Those who absorbed the advertising message online as opposed to traditional media built their image of the car around 'sporty and innovative' while traditional media contributed to an image residue underlining comfort and safety.
How many of the prospective buyers are actually hungry for more information? 69% is what the Yahoo research shows. And when they are hungry for info, to whom do they turn? The question brought up some unbelievable results in a survey that dipped into the behavior of 1115 adults living in the UAE and KSA who owned at least one car.
Only 14% used largely newspapers while 50% have at some point turned to the good old newspaper. The next surprise was that Television and Newspapers share the same numbers, while magazine content was relied on maximum by 8% of the respondents though 43% have some time or the other relied on a mag. Radio follows as a favourite to 7% and an occasional resort for 33% when it comes to information on cars.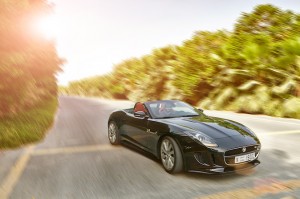 So, what's the online's share? (Here I join Yahoo! and rub my hands with glee.) A whopping 54% of the hungry info-seekers such as you, DriveMate, turn to online content with 74% admitting to have done that at least once.
Check out how car owners in UAE buy.
And what are they interested in while they are online?
56% are here for research (may be for buying their next car), 44% are those with general interest in cars, 39% to read reviews and follow tests (I hope 99% of you, my readers, are here for that!), 18% are online for news and headlines, 30% for the images, 20% for practical things like planning a drive, and 13% "just like that"!
7 out of 10 online users shared auto related content, and that's true across all age groups. When it comes to cars, age doesn't really matter, does it?
Understandably, Yahoo! also underlined some of the facts that apparently gave them an edge over similar search engines and content portals. The most impressive fact being that 61% of Yahoo users enjoyed auto-related content as against 46% among general online users. Yahoo seems to somehow attract car-buyers more, with 61% of its users considering purchase at any given point and 62% currently owning a premium car.
Yahoo recently introduced full page video log in and has made video available on mobile formats as well. Automobile brands are listening hard. Because, the last I checked – which was a few hours go – Nissan was making full use of the full-format, and now it is Ford!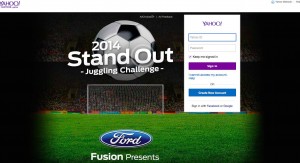 Do you buy your car the same way as most car buyers in the region? Check out the buying behavior of car owners.
7 out of 10 car buyers turn to online media!
was last modified:
February 22nd, 2016
by