New York is famous for cabs, not cars. While being home to scores of millionaires, and several billionaires, the city doesn't flaunt many Ferraris or Lambos on the road. Unlike Sheikh Zayed Road in Dubai. So, the New York Auto Show is where the local folk and visitors, the whole million plus that visit the 10-day show, head to satisfy their desire to see cars. That's how things have been for a good 112 years!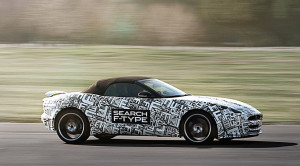 This year, the organisers counted 30 worldwide debuts, including the Nissan Altima and the Terrafugia, tired yet obliging after its first test flight to please wide-eyed visitors. But I have chosen three cars to dwell on from the whole lot that ranged from the 1100 bhp Shelby 1000 S/C to Infiniti's recipe in the electric buffet.
Here I am going to talk about only the three that interested me most – and I'm sure you will share my excitement after all.
Jaguar F-type
Those who thought of catching a glimpse of the new sporty Jag at the NY AS were disappointed. But they were elated at the announcement that Jaguar will build the F-type – the final production name for the C-X16 concept.
The F-type will continue the series of C-, D- and, most famously E-type names. The F-type name was first applied to 2000's concept car, developed during the Ford era. But executives at Ford had found merit in landing its money developing diesel engines and X-types. Thankfully, the Tata barons are willing to look beyond.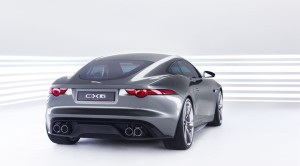 Adrian Hallmark, Jaguar's global brand director, said: 'We showed the C-X16 concept in September 2011, and the reaction to it has been so positive that we've accelerated our development of an all-new Jaguar sports car. Its development is a vivid representation of the confidence and ambition of the Jaguar brand, and the desire amongst our engineers and design team to produce a world-leader in a market segment that we have been absent from for too long. But no longer – the F-type is coming.'
Clues point to a car built using the same aluminium technique as the XJ and XK, will be a two-seater and, driven by a V6 petrol engine, rather than any downsized four-pots. The same pert front end, the compact dimensions and the slimline lights have all survived for production.
Design chief Ian Callum said: 'A true sports car needs to be pure in both its purpose and its form. The C-type, D-type and E-type Jaguars were all sports cars that held true to this principle in their era, and the F-type will hold true to that same principle in its time, a time that is soon to arrive.' 
DriveME hopes to catch a glimpse of the Jaguar F-type at the Paris motor show in September 2012. That will be our first Motor Show (fingers crossed!) The new Jaguar F-type will go on sale in early summer 2013, as a convertible first with an F-type coupe to follow in 2014. Priced between a Porsche Boxster/Cayman and a 911, keep AED 220,000 ready for now.
Dodge Viper 2013
After slipping off the radar during Chrysler's restructuring, Dodge unveiled the new 2013 SRT Viper. It's what you expected: a low-slung, unmistakably American long-nosed sports car from the old school of muscle-car styling, and an 8.4-litre V10 engine to drool for.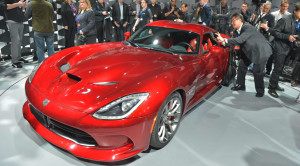 This car is again built around a steel spaceframe chassis, but many of the panels wrapping that 4463mm body are now crafted from carbonfibre.
Bonnet, roof and tailgate are made from composites, while the doors are fashioned from aluminium. It's enough to peg weight to a whisker under 1500kg.
The popular 8.4-litre has been worked out to provide a wholesome 640bhp and 600lb ft – a production car torque record for a naturally aspirated engine. This snake will be sensationally swift.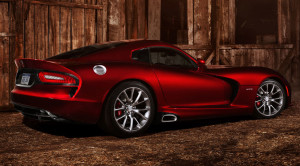 The Viper GTS model is quite plush even, with extra leather, new colours and a host of gadgets and goodies quite alien to previous generation that were mostly for basic sporting pride!
If you think you can hear anything above the V10 din, look forward to a seven-inch customisable instrument pack and Uconnect multimedia systems to sync your Bluetooth gadgets.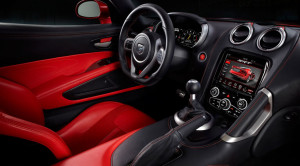 The Viper is supposed to slither out of Detroit next year…
BMW X1 facelift
BMW is unveiling a pepped-up X1 facelift at the 2012 New York auto show. It's a car I haven't seen yet, but going by the plethora of SUV models that throng the market, why not?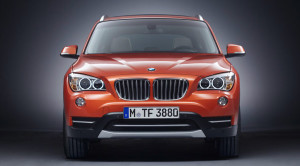 The X1 gets ready with a hardworking face-pack for the US launch in September but when are we going to see it is another question altogether.
I featured it here coz you are going to read about the X3 drive pretty soon and the X1 could have takers, given the spirit of BMW X-series is retained as in the X3. But to spot the revised 2012 BMW X1, look out for a fresh headlamp graphic with the side indicator repeaters now incorporated into the door mirrors. There's a new rear bumper/apron assembly to tidy up the X1's bum.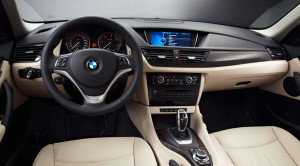 Inside the cabin, the centre console is new, angling the switchgear more towards the driver and with quality metal-effect surrounds to the gearshift lever.
American X1s will come equipped with new TwinPower turbo petrol engines that are twin-turbo four-cylinders with automatic gearboxes and EfficientDynamics tech.
• X1 xDrive35i 306bhp, four-wheel drive
 • X1 sDrive28i 245bhp, two-wheel drive (xDrive optional)
Best of New York Auto Show
was last modified:
February 22nd, 2016
by