Ingredients seem just right for historic automotive brand Borgward to narrate an intriguing tale of cars: Three decades of stubborn success and simultaneous struggle; a theory of conspiracy involving rival automakers of the time; a premature insolvency and exit from the market, and now a return to claim the throne that was once theirs…
BORGWARD Group AG has appointed exclusive distributors in Bahrain, Kuwait and the United Arab Emirates to set the stage for the introduction of brand Borgward. In Bahrain, they have tied up with Yousif Awadi Group; in Kuwait, with Al-Zayani Trading Co. and in the UAE with Union Motors LLC. It indicates that the rebirth of the BORGWARD automotive brand has recognised the Middle East as a core market. The contract signing ceremony was befittingly held in Bremen, Germany – the old capital of the Borgward empire.
Verily, the chance is rife to author a "Count of Monte Christo" in European automotive history. Well, to complete the story in the modern day context, there is an infusion of resurrecting Chinese capital, a throwback at German heritage and the instant alignment with contemporary automotive leanings in the form of brand new sport utility vehicles. While Borgward asserts its commitment to its German origins and qualities (of precision, progression and outstanding quality), the modern positioning follows the line of "Accessible Premium".
BORGWARD – Pioneers of air suspensions
Headquartered in Stuttgart, Germany with three research centers across the globe, BORGWARD upholds the brand value of "ingenuity, intelligence, breakthrough and enjoyment". Founded in 1919, BORGWARD was in the five largest German car manufacturers in the late fifties, employing more than 23,000 people and selling more than one million vehicles.
The BORGWARD Hansa 1500, launched in 1949, was Germany's first pontoon-style body to become the trendsetter in German automotive design. The BORGWARD Isabella, launched in 1954, was dubbed as one of the most beautiful cars in the period. BORGWARD P100 of 1959, an engineering masterpiece, was the world's first automobile with a self-levelling air suspension.
Remarkable Racing Record
In addition, between 1950 and 1958, BORGWARD was actively involved in international racing circuits. The Hansa 1500 team made remarkable achievements in the famous 24 Heures Du Mans, Nurburgring 1000km, La Carrera Panamericana and Autodrome de Montlhéry, breaking 12 world records. BORGWARD broke 51 world records in international racing.
New models
BORGWARD intends to introduce a new line of intelligent vehicles and alternative drivetrains to the world. The first to be launched is their Red Dot and IF Design award-winning intelligent SUVs: BX5 and BX7. Adding to the line-up will be the innovative TS, EV and HEV.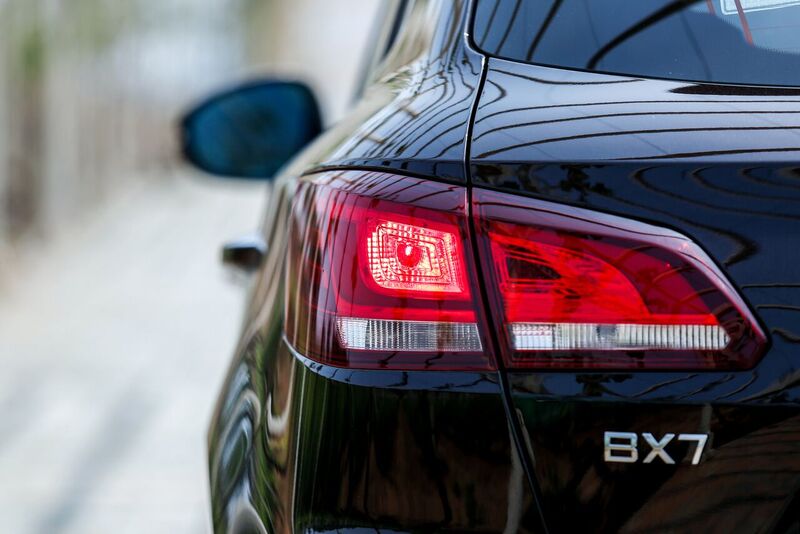 Borgward's is the latest inspiring story in the line of legends revived – Alvis being one and Morgan Aero another in the recent past. Behind the scenes of this story, Chinese truck manufacturer Foton has filled up the green fuel.
Borgward is back: German revival eyes the GCC
was last modified:
June 17th, 2017
by