Top Gear series 23 and half a dozen packs prior to that is now available in the Middle East on STARZ Play. Instead of handing us the remote and popcorn, STARZ Play takes us on an outing – on the Yas Marina Tracks with Top Gear hosts Chris Harris and The Stig in the driving seat!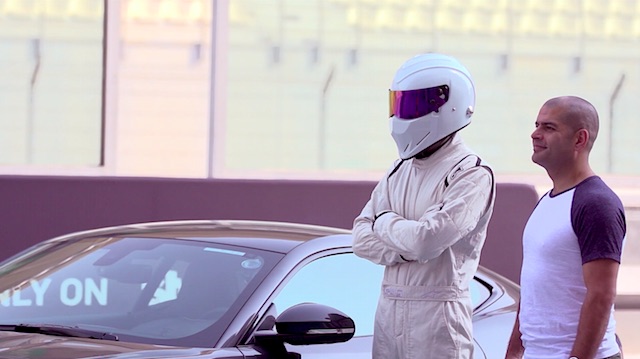 STARZ Play, the on-demand video streaming service available in 19 countries across the MENA region, has acquired the exclusive regional rights to broadcast the latest season of Top Gear (Series 23). The current season will be featured alongside half a dozen earlier packs and exclusive specials of the Emmy award-winning TV show. Top Gear has plenty of fans in the Middle East, which makes STARZ Play's latest acquisition quite significant. The best part is – it is all online. So you can watch them on your TV, tablet or mobile, like a proper modern series should be.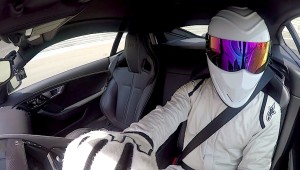 Starzplay Arabia wanted you to know just that and that is why they organized a mega event befittingly at the Yas Marina Circuit. As if you needed to be told. All the Top Gear fans would have already tuned in – there is no reason why they shouldn't – at a mindboggling AED 30 per month, you get Top Gear and over 5000 hours of entertainment; and that includes Luther, the Golden Globe-winning British crime drama series, blockbuster Hollywood movies, documentaries, children's entertainment and 'same-day-as-the-US' series. The platform features English, Arabic and French audio options and user interfaces, plus one-click Arabic subtitling. For the easygoing geeks, their remote even has a cool voice activated channel selection option.
Now, if you thought I would drive all the way to Yas to bring you news about something you already would be hot-tweeting or would have watched half a dozen times coiled up on your couch, with popcorn by your side that costs more than the entertainment… you must be nuts. But if you thought I wouldn't brave the sea between Sharjah and Yas Marina (read, 140 km of morning traffic) for "an experience money can't buy" and a picture next to a stone-cold six-foot statue wearing a helmet, alongside a certain adorable monkey; you must be out of your mind!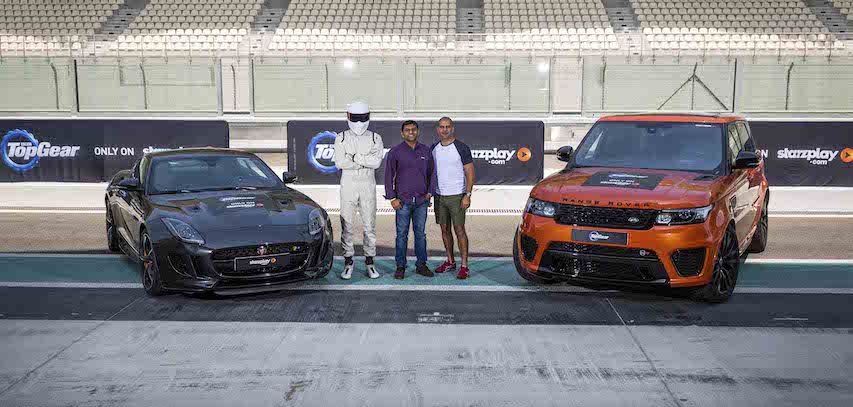 I meet the Stig – err… meet?
I saw the Stig. The Stig.
I also got a picture with him, which was more like photographing myself next to Jefferson or Lincoln – on mount Rushmore to be precise. You can't talk to him, smile at him, touch him, or do any of those things you would want to do to a Buckingham palace guard. In any case, you might not dare to do any of that to a person who is locked up inside a racing helmet for three straight hours in the 38º c heat out there. While I was as excited as the wide-eyed journos in skirts to be in the same room as the legendary Stig, I had my reason to be relieved that we were not going to be in the same car. My hot lap was going to be with another Top Gear host, who would say hello in return.
Hopefully!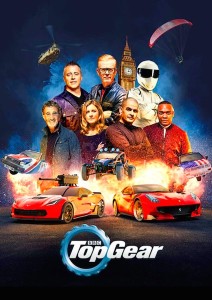 Top Gear Season 23
The world's biggest motoring show hits the Middle East, featuring an all-new presenter line-up and more action than ever before. Regular hosts Chris Evans and Matt LeBlanc will be joined by German racer Sabine Schmitz, YouTube star Chris Harris, BBC F1 pundit Eddie Jordan and motoring journalist Rory Reid to put the world's finest cars through their paces with tons of show-stopping action thrown in.
Extra Gear is the new offshoot of Top Gear action, turning the lights on behind-the-scenes for the first time. Presented by Rory Reid and Chris Harris, and joined by a celebrity guest of the week, Extra Gear will feature half an hour of exclusive new footage, interviews, and specially recorded films.
Buckle up for Top Gear and a ride with The Stig
was last modified:
September 28th, 2016
by