Just a week from each other, the Bugatti Chiron graced two of the most fascinating venues of speed in the racing world – Le Mans in France and Goodwood in the UK.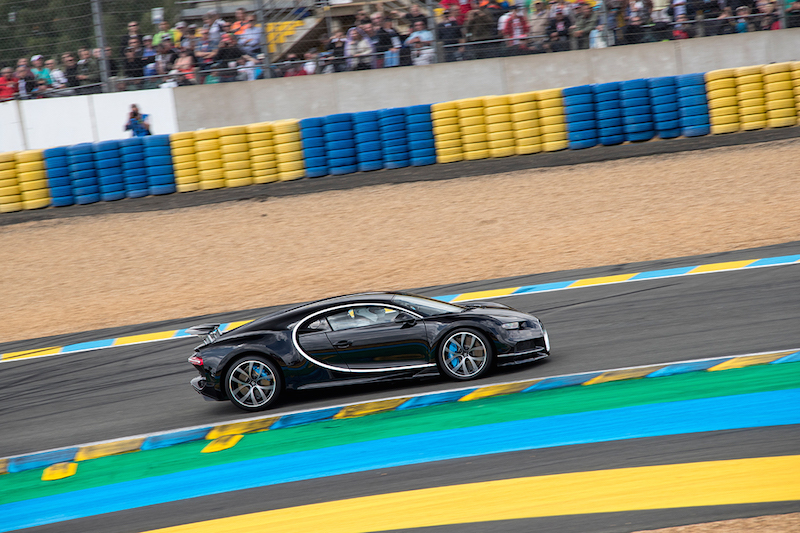 The French super sports car manufacturer returned to the scene where it once celebrated two of its greatest racing triumphs; winning the Le Mans 24-hour race in 1937 and 1939. Before the start of the race at the "Circuit des 24 Heures", some 250,000 spectators witnessed a parade lap of the Chiron1 with Wolfgang Dürheimer, President of Bugatti Automobiles S.A.S, at the wheel. The supercar edged close to 380 km/h, which was faster than any car racing that day.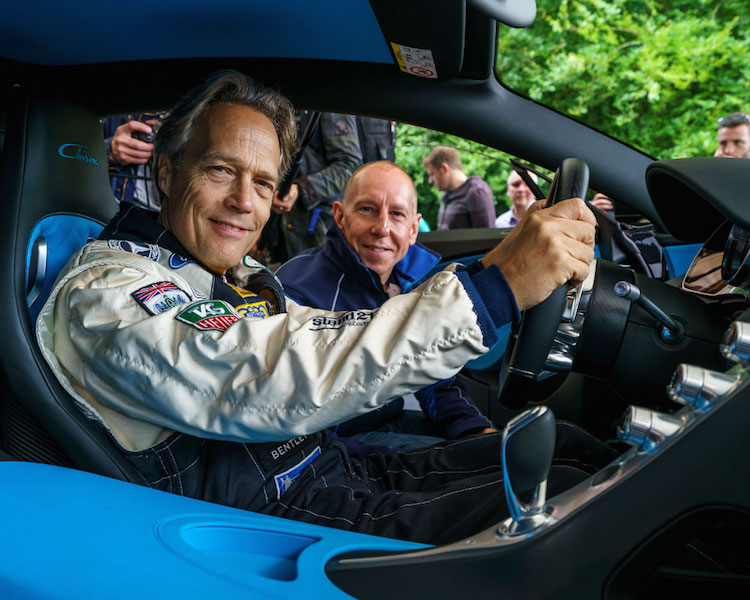 Crossing the channel to Goodwood, the venue for its first UK appearance couldn't be more appropriate for the new Bugatti. The motto for this year's Festival of Speed is "Full Throttle – The Endless Pursuit of Power" – it sounds like it was made for Chiron, the car with its top speed locked at 420 kmph for road usage.
The Bugatti Chiron was piloted by British racing driver and Le Mans winner Andy Wallace. As seen in the above picture, Lord March, host of the legendary Goodwood festival looked smug in the driver's seat of the Bugatti Chiron1 as he drove up the famous "Hill Climb" track, accompanied by Andy.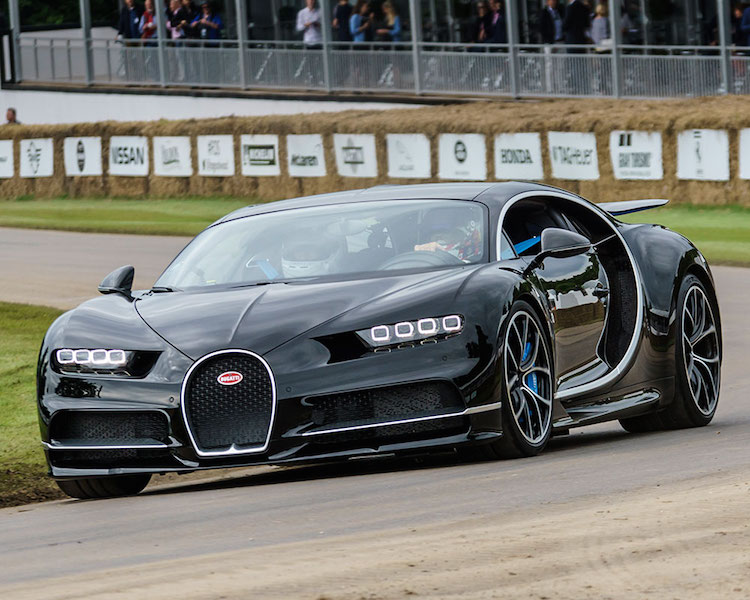 After negotiating the narrow 1.16 mile (1.866 kilometres) course, Lord March said: "In terms of an overall automotive experience that was at the very top. Unbelievable power, yet unbelievably drivable – a full rush for all the senses."
Bugatti Chiron 1 cameo in Goodwood and Le Mans
was last modified:
September 5th, 2016
by