The Centennial and the Genesis have a special place in Hyundai's heart – as well as at the heart of its showroom. Their privileged owners enjoy a care package that could leave customers of German premium cars envious. It's a cliché to suggest that Centennial is for corporate use and Genesis is a luxury family saloon. Either car claims its own reasons to be your final selection. What is yours?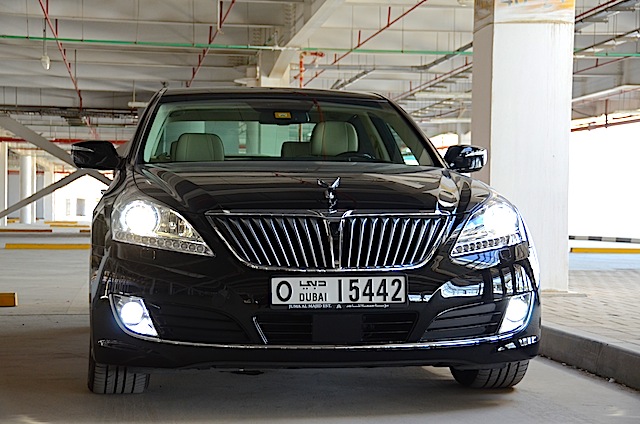 THE PRICE:
Hyundai Genesis 3.8L V6 GDI: AED 152,800 – 188,800
Hyundai Genesis 5.0L V8 GDI: AED 207,000
Hyundai Centennial 5.0 L V8: AED 249,000 and AED 259,000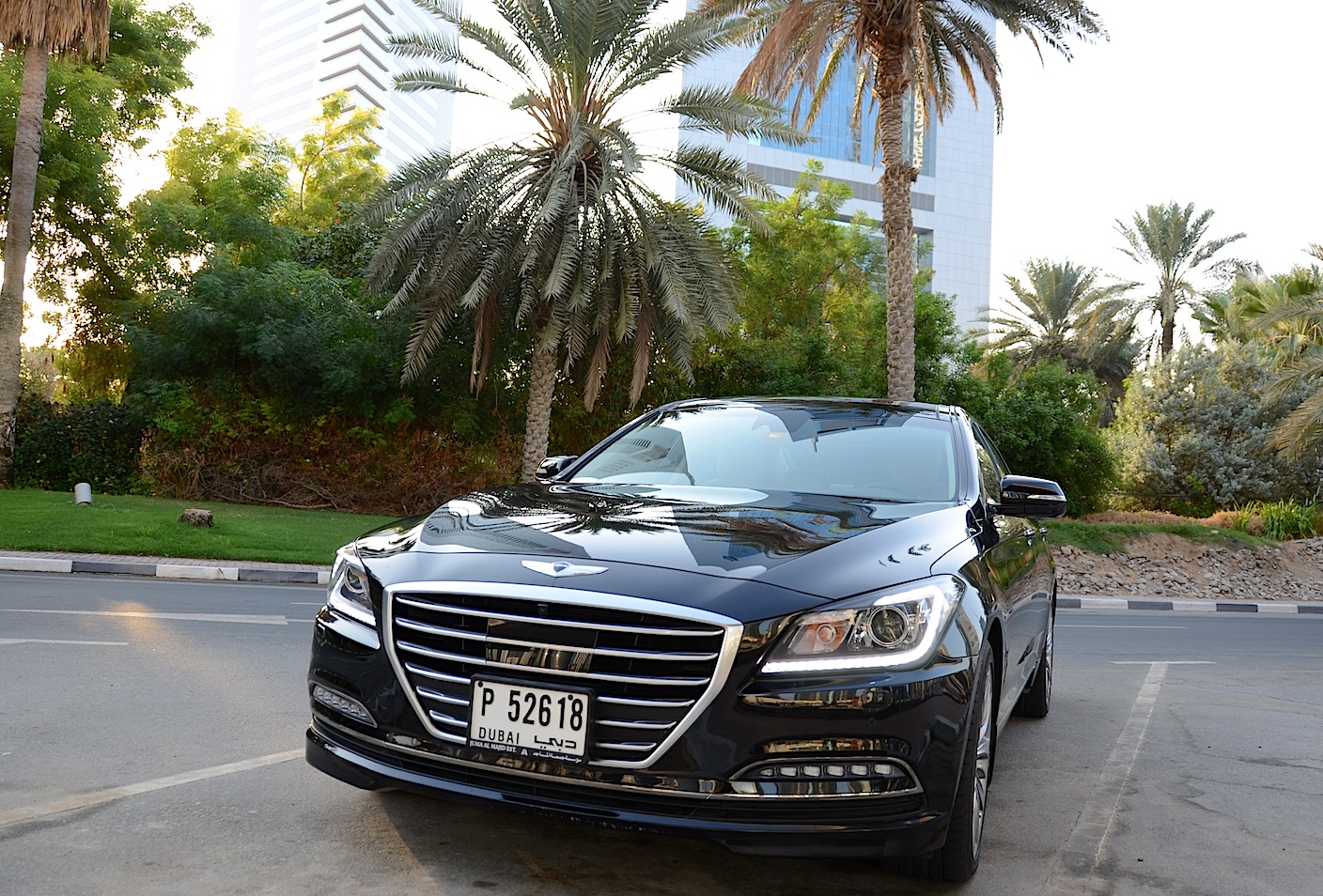 Many reasons to choose the Genesis over the Centennial…
If you are a family man, looking to spoil yourself and your family with premium appointments, you really don't need that VIP package to stretch your torso. You can simply pull up the car to give everybody a nice stretch-out on a road trip. You wouldn't mind a blotch of sweat in your back and don't need those air-cooled seats, but then, the air-conditioning of the Centennial too is quite effective! Again, you really don't care about the nuances that the 'Lexicon' system brings into a Centennial cabin – a 17-speaker concert on any premium sound system would do!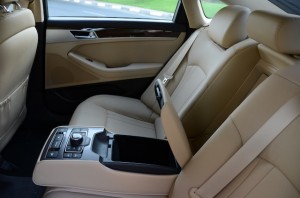 You don't think an imitation 'silver seraph' is worth half a hundred thousand or that its executive setting is for a family man. You can even overlook the ornate statement that the new headlights of the Centennial make. Then you have enough reason not to buy that package of comfort and gadgetry that is Hyundai's premium saloon. Because, you can have a freshly styled 2015 Genesis for as little as AED 168,000 onwards – even the top dog would cost fifty thousand dirhams less than the Centennial, and you even have an option of choosing between a 3.8 L engine and a 5.0. You will save a ton in fuel, if you choose wisely!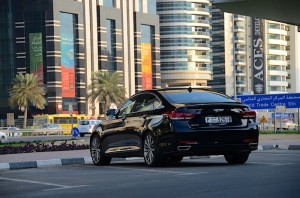 …And one reason to buy the Centennial!
The Centennial can make the CEO of a start up SEO feel like the President of a Fortune 500 company. It can complete unimagined requirements of a family of four or a company of four as the case may be, with its fridge, long-drive friendly seating arrangements and generous boot space.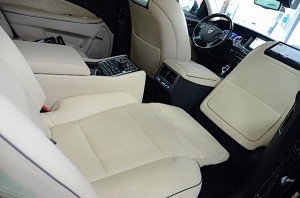 If you are comfortable with 'no feedback' from the road and plenty of positive feedback from the rear, you will be very happy to turn this executive saloon into a family car. After all, at quarter of a million, and a maverick attitude to premium brands, the Centennial puts together a pleasing ride and it won't leave you renting the car out on weekends to pay up its EMIs! While executive luxury from the German reich would cost around half a million, the Centennial costs just half. So that, the choice can come early and surely, especially when you can forget about any other expense for the next five years!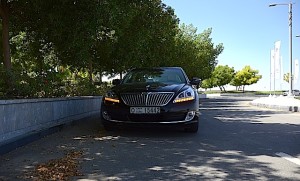 It's not only about free service or maintenance for five long years. The Centennial even comes with a courtesy car during service. The hardworking and aspirational work ethics of Hyundai will make sure that you are not seen as someone who pushed himself hard into the premium segment with the Centennial. You will be treated like a King as they go all out to please their most discerning and valuable customer.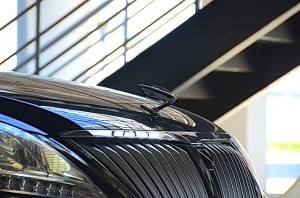 Now, one word of caution. You don't find many Centennials in the market. So, while the privilege of rarity is assured as long as you keep it, when you finally choose to move on to that S 500, finding a likeminded aspirant millionaire could be a shot in the dark. Unless, the 'sensible luxury' revolution draws in a few hundreds more, and people feel less intimidated by luxury that's on offer on a bronze platter. It's all a matter of self-confidence and a rare sense of practicality.
Centennial vs Genesis: Which car should you buy?
was last modified:
December 27th, 2016
by