It has become almost a tradition for buyers to expect the best deals on cars during Ramadan. Hence automakers and dealers are also bound to put their best foot forward in terms of designing competitive price and value packages. But is there something called the best deal?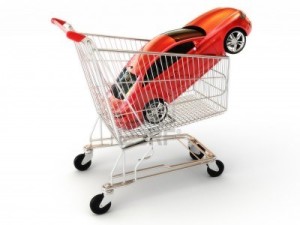 The month of Ramadan has over the years become a dedicated time for fasting, family, charity, soul searching and… searching for the automobile one wants to own. The extra time available at hand and the generous disposition have perhaps made it congenial to visiting diverse options, pondering offers, and making a considered decision. However, not all deals might suit the need of all buyers; so choosing the right deal can be a task by itself.
Continue reading "how to choose the best" or check the deals of Ramadan straightaway.
The Golden Rule
As a motoring enthusiast and as a practical observer, I should start with the only golden rule when choosing from the offer bouquet: Base your decision not on offers but on preference.
After all, what you might actually save is only 5 – 7% of the investment (which is big I agree) and you don't want to leave the other 95% to the mercy of the deals. That said, these pointers could help you make the most of the offers.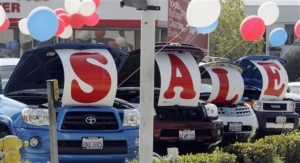 There are two kinds of added benefits that are on offer – short term and long term.
Short-term benefits: These are deals that give you price offs, zero down payment, free insurance cover for a year or two, free registration, and the eternal appeal of freebies like TVs, iPads and holiday packages. Their influence wears out with time.
Long-term benefits: They include extended warranty, service and maintenance packages, lower interest on bank loans, and once again, price discounts.
Cash is king!
As is obvious, price discounts are undoubtedly the best, for they are beneficial both instantly and in the long run. What many people overlook is that a substantial discount can have its impact on the three Is – Interest, Instalment and Insurance. So together, they might save you much more than what is apparent. But offers that keep the same price with the cash back given separately wouldn't give you the benefit on the three 'I's though they will still save you money. Besides, the cash backs that pay in vouchers are the tricky kind. You will end up spending the whole amount, so be sure that the vouchers are getting you something you really want!
Peace of mind is priceless!
The deals that add value benefits to your car – like extended warranties and maintenance packages provide you with cash savings and more importantly, the carefree drive with the knowledge that there are no unpleasant surprises awaiting you.
But watch out for two things: One, if there is a hidden price element that is added. Two, if the package has been a standard benefit currently posing around as an exclusive seasonal offer. It doesn't reduce the value of the benefit, agreed, but you needn't wrongly believe that you have just enjoyed a limited period benefit by buying now.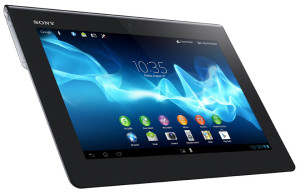 What is that tablet or tour worth?
A free holiday is a great way to celebrate your new acquisition and an unexpected entry of an iPad or a Galaxy into your life could be a pleasant surprise for you, or to someone you might choose to give it away. Assess the real worth of the bonus gift in your life and if it isn't much, you might benefit more by bargaining for a cash discount in place of the gift!
Down payments and deferred payments
Sure, these help you advance your buying decision by easing the pressure of payment on you. Especially the no down payment option (which is usually a company funded loan towards the statutory 20% down payment) brings back status quo to car buying by splitting the burden over the months but check if you will end up paying a higher interest on that 20% of your total commitment. As for deferred payments, it is best avoided if you can afford it, because you will likely end up paying additional interest for those extra months as well.
0% interest loans
These are quite advantageous because you will save money during the no-interest term. For example, if you buy a car worth 100,000 and enjoy interest free payment for 2 years, you would have saved almost 8000 at 4% interest. And if it happens to be a four-year loan and you are required to pay interest for only the balance amount at the end of the two interest-free years – wow! – then you save even more!
Be aware of the model year
Check if the offer is applicable on current model year or is it a stock clearance of outgoing models. Do your research and see if a complete revamp of the model is imminent and will leave you feeling shortchanged. If it were a car I would anyway buy and one that I intend to keep for long, I wouldn't care a lot about its being not in vogue if I am compensated enough for it.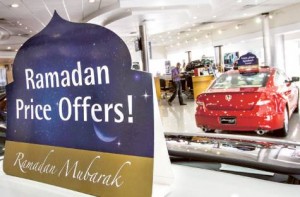 Flexible offers
The latest trend in the market is to provide multiple options – like the "choose your deal" type! While they do offer the flexibility of need vs benefit, don't be carried away by a list that appears long. Compare the actual value, with its long-term benefits, and then choose the package you want.
Now, go find your real deal
So, Ramadan is definitely a good time to stack your car purchase with more value. Remember the only golden rule. You are buying a companion you should be happy to live with for a while, not a short-lived deal.
Check out the Ramadan car deals in UAE on DriveME
Image courtesy: empowernetwork.com, Gulf News, androidspin.com, AP Photo/Reed Saxon
Choosing the best car deal this season
was last modified:
February 22nd, 2016
by