Two IREDI Infiniti Centres open in Abu Dhabi
The Landmark tower is now a landmark for car buyers too. One of the tallest buildings on the Corniche of Abu Dhabi is now home to a new IREDI Infiniti Centre, one of the two that were opened last week. Besides this brand new addition to Infiniti's presence in the UAE capital, the Najda showroom has been uplifted in line with the IREDI benchmark.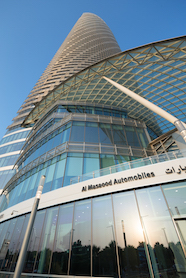 Al Masaood Automobiles, the exclusive distributor of Infiniti in Abu Dhabi and Al Ain, has invested significantly in these spacious new showrooms featuring a transparent layout and light-flooded design. IREDI Infiniti Centres were created for customers to experience the brand's all-out service approach.
Hosted by H.E. Abdulla Al Masaood, Chairman, and Mr. Tariq Al Masaood, Managing Director of the dealership, the event was attended by Juergen Schmitz, Managing Director, Infiniti Middle East, and Francois Goupil de Bouille, Vice President, Europe, Middle East and Africa (EMEA). The painting in the picture was a gift from Infiniti to its Abu Dhabi partners – a rare expression of Infiniti's design through masterful strokes by their chief designer and renowned artist.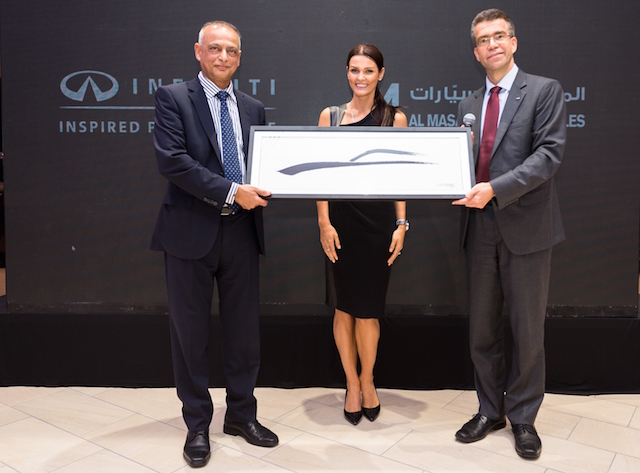 The IREDI concept was established in 2005 and it is an acronym for Infiniti Retail Environment Design Initiative. The world's largest among these is situated on Sheikh Zayed Road, Dubai.
UAE 9 year old wins at Toyota Dream Car contest
If you are looking for new energy sources, where will you look? Look under the sun, leave behind carbon, swim through water, ride the wind and reach the orchards. Now, imagine a vehicle that runs of fruit and vegetable compost. That is what won 9-year old Minhal Adnan Sami the Engineering Inspiration Award, at the Toyota Dream Car Art contest finals in Japan last month. Her 'Ecofix Car' not only runs of, it is also able to reuse the compost to grow food in villages and rural areas, thus helping people and the environment.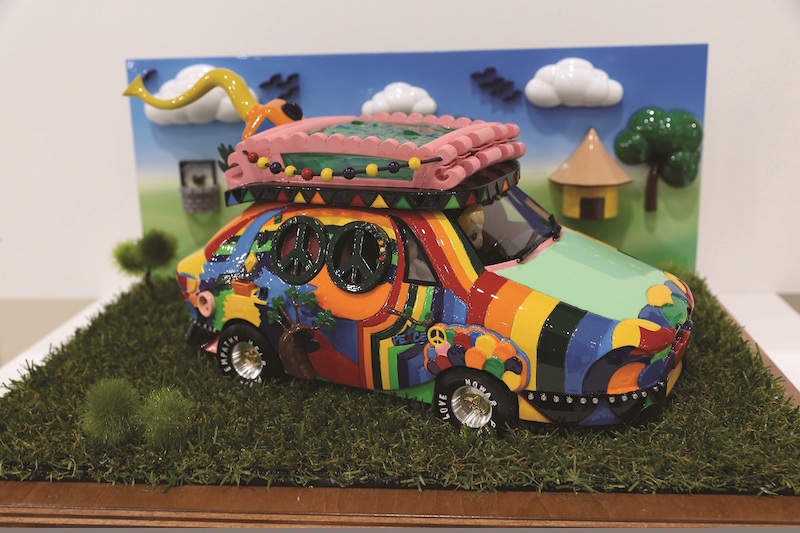 The Ecofix car was one of more than a thousand entries submitted in the UAE. "Competing with 875,000 entries from 81 countries, our local talent proved that inspiration can truly come from every corner of the world and from every walk of life. Our young artists had some fantastic efforts that addressed societal issues and sustainable eco-vehicles to keep our planet green," said Saud Abbasi, Managing Director of Al-Futtaim Motors that supported young Minhal's efforts.
Since 2004, Toyota has asked the children of the world to imagine and create their Dream Cars. The Engineering Inspiration Award has been newly instituted to honour the entry that most inspires Toyota's automobile production staff. The "Ecofix Car", was converted into a 3D clay model by Toyota's Prototype Production Division. The winning entries will be exhibited at Toyota facilities throughout Japan.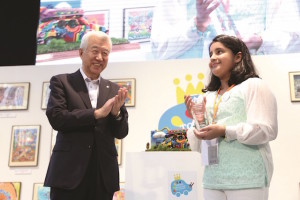 The 10th Toyota Dream Car Art Contest is scheduled to begin at the end of 2015 for next year's global competition. As soon as Al-Futtaim Motors announces it, you can read it on Drivemeonline.com.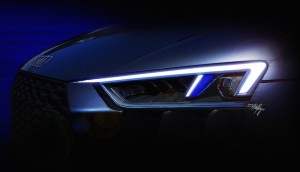 Audi showcases future lighting
Just two weeks ago, at Darmstadt, the eleventh International Symposium on Automotive Lighting (ISAL 2015), saw Audi showcase the e‑tron quattro concept car with Matrix OLED lights. Audi also wants to be the first to incorporate OLEDs (Organic light emitting diode) into tail lamps of production cars. Following the keynote address by Shuji Nakamura, the 2014 Nobel prize winner for physics, Audi presenters introduced the attendees to the latest developments.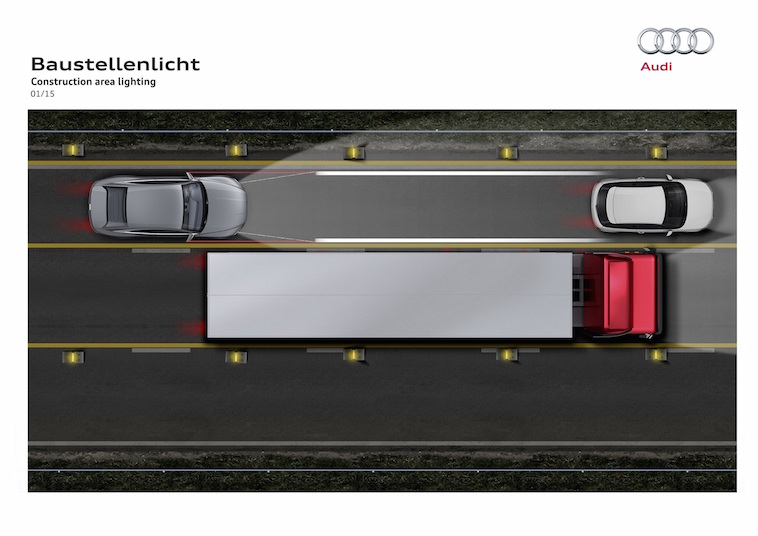 In addition to standard technologies that are currently available, such as Matrix LED headlights and lighting assistance systems, future themes such as Matrix Laser headlights were highlighted. In this technology, a laser that is spatially separate from the headlight generates the light. A micro-mirror then produces an intelligently controlled light distribution pattern. Audi plans to use camera systems to control the light where the driver's own visual field ends through the interplay with other cars and the infrastructure.
Last week for Lexus Design Awards submissions
Lexus is inviting designers to share their innovative projects for the Lexus Design Award 2016. This international design competition aims to support rising talents with recognition, monetary support and expert guidance.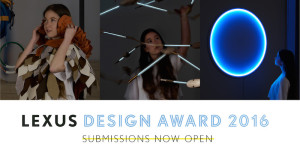 The theme for the Lexus Design Award 2016 is "Anticipation". At Lexus, we strive to develop products and services by anticipating the needs of people and society. This year's applicants are encouraged to submit innovative designs and unique interpretations that are true to the essence of the theme. 12 finalists will get to attend the Milan Design Week from whom the Grand Prix winner and the prototype winners will be chosen. Entries will be accepted till October 18th.
For more information, visit LexusDesignAward.com
DriveME NewsTrack early October 2015
was last modified:
February 22nd, 2016
by