Toyota crosses 7 million mark in Hybrid vehicles
While the discussion is rife amidst car enthusiasts and buyers in the Middle East about the relevance of hybrids in thie region, Toyota has made commendably long strides in the issue and the future generations here will be thankful for it. Shifting to a worldwide scenario, Toyota Motor Corporation has announced that cumulative global sales of its hybrid vehicles have exceeded the 7 million unit mark as of 30 September 2014, reaching 7.053 million units. Compared with the slow start it made in 1997, the last million took hardly nine months.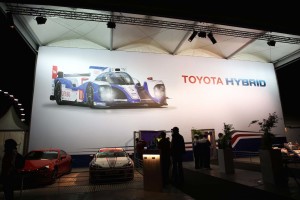 Based on the stance that environment-friendly vehicles can have a significant positive impact only if widely used, recently UAE saw Toyota hybrid cars being made part of the taxi fleets.
Toyota sells 27 different hybrid passenger car models and one plug-in hybrid model in more than 90 countries and regions. By the end of 2015, Toyota would have launched 15 new hybrid vehicles. Toyota calculates that as of September 30, Toyota hybrid vehicles have resulted in approximately 49 million fewer tons*2 of CO2 emissions and saved 18 million kiloliters of gasoline, than would have been emitted by gasoline-powered vehicles of similar size and driving performance.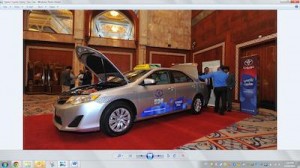 Porsche Roadstar spots safe drivers
The bi-annual RoadStar contest saw 30 good drivers getting rewarded with a AED 1000 spot prize and a 'safe driver' certificate. A pair of Porsche Cayenne SUVs, provided by Porsche Centre Dubai and driven by Dubai Police and Sharjah Police, patrolled the roads during three traffic rush hours each day.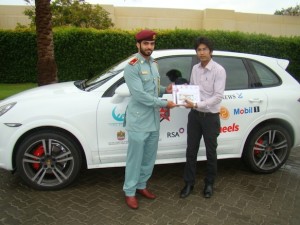 Audi TT Concept and RS models win awards
At the eCar Awards by Auto Bild and Auto Test magazines, Audi took first place with its A3 Sportback e-tron and the TT offroad concept car. The Audi A3 Sportback e-tron was the winner in the "Best Plug-In Hybrid – Production Vehicles" category. The Audi TT offroad concept that was introduced at the Beijing International Automobile Exhibition took the honors in the category of "Best Plug-In Hybrid – Concept Vehicles."
In the Automotive Brand Contest, an international design competition presented by the German Design Council, the new Audi TT was crowned Innovation of the Year while the Matrix LED headlights in the Audi A8 won the title of "Best of Best." The Audi A3 Sedan, the Audi all-road shooting brake and the "Luft" designer armchair developed by Audi designers in partnership with Walter de Silva and the furniture makers at Poltrona Frau were among the other achievers at this contest.
At this year's Sport Auto Awards, the Audi RS 6 Avant took first place in the "Sedans/Station Wagons Over 100,000 euros" category even as the RS 4 Avant came third in the "Sedans/Station Wagons up to 100,000 euros" category. While the Audi S1 topped the "Small Car" category, the Audi TTS 2.0 TFSI* took second place in the "Coupés up to 50,000 euros" category. In the "Sedans/Station Wagons up to 50,000 euros" category, the Audi S3 Sedan also took second place. A total of 15,551 sport auto magazine readers participated in the vote.
Porsche Recall for front lid lock bracket
Porsche is replacing the lock bracket on the front lid of 4428 two-door sports cars worldwide. Long-term assurance of the specified function of front lid of the 911 Carrera, Boxster and Cayman models cannot be guaranteed even though no report has surfaced of any incident such as unintentional opening.
The affected owners will be contacted directly by their Porsche dealer. The correction should be done as soon as possible, and will be done at no cost in around half an hour.
ACTAC drive to counter mileage fraud
Recently, I heard the woe-ridden tale of an acquaintance who bought a car from a thriving second hand market in Dubai and later realized during a workshop check that the odometer had been heavily tampered with. But the fact remains that the fraud is extremely cheap and simple to commit and few actually check this with a professional before they buy the car.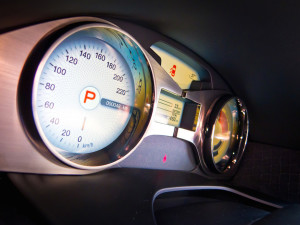 The Arab Council of Touring and Automobile Clubs (ACTAC) is to launch a major effort to counter the problem of mileage fraud which affects up to 40% of used cars and costs consumers in the region billions of dollars each year. The recommendations include stronger legislative action against the widespread practice of illegally lowering the mileage of a car and setting up a Pan Arab electronic platform to exchange mileage data, making it broadly available to Arab buyers, in particular cross border transactions.
In the EU, national approaches of single member states have shown that setting up national mileage databases merely shifts the problem to neighboring countries. "ACTAC, therefore, believes that further action should be pursued at a Pan Arab level, in a region with more than 300 million people and 1.7 million new car sales every year." Studies have shown that most tampering occurs when vehicles are still fairly new, before their first periodical technical inspection. Currently, the mileage history of used cars is almost untraceable and prosecution for mileage fraud is extremely rare, especially when crossing national borders.
DriveME NewsTrack November: Hybrids, Awards and a Recall
was last modified:
February 22nd, 2016
by