Heisenberg's uncertainty principle was flouted on Friday, when 98 cars took to the track leaving it easy to predict the presence of at least two cars every 100 meters on the approx. 5 km track. The 11th Hankook 24H Dubai race concluded on 16th January at 2pm.
In Audi's first win of the endurance title, the Belgian Audi Club Team WRT, with their Audi R8 LMS crossed the finish line with 588 laps on the board. They were five laps ahead of the Black Falcon Mercedes SLS AMG GT3 and eight ahead of third placed C.ABT Racing Audi R8 LMS.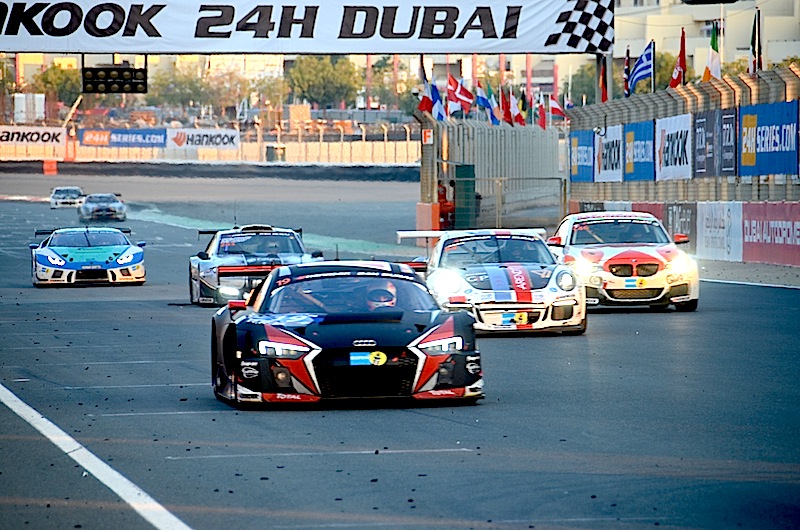 The traffic on the track made it the toughest 24H challenge ever held on this circuit, and as summarised by Vanthoor, one of the winning drivers, "I did not expect it to be so hard with so many cars, at times there were some crazy things out on track." The other three driving the winning car were Frenchman Alain Ferté, and Englishmen Michael Meadows and Stuart Leonard.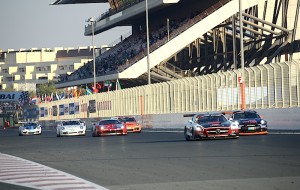 Lechner Racing ME celebrated a dual win in the 991 Cup Class. The second car had Edward Jones and Christopher Zöchling among the five drivers – these lads started their careers in the UAE karting scene!
A second time in two years, the Dubai based Memac Ogilvy Duel Racing team took top honours in the TCR Class while Team Peugeot Swaidan Trading took the first place in the A3 category.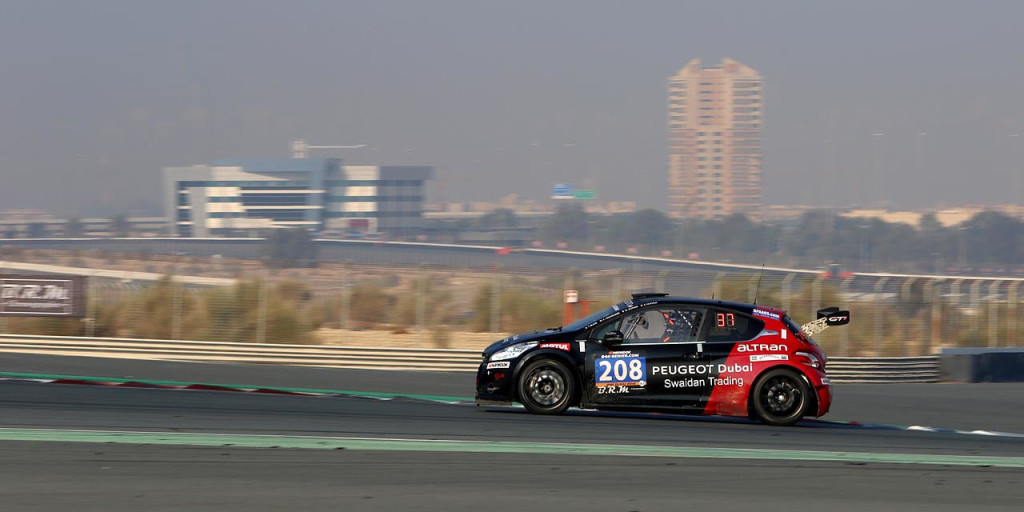 This was a rare treat to witness the athletic ability of Peugeot Sport's much-anticipated GTI, as the possibility of seeing the 208 GTI on Dubai roads is still a matter of conjecture. The Dubai based Lap57 staged the closest pursuit when they arrived second in the severely contested A2 Class, merely 44 seconds behind the winners.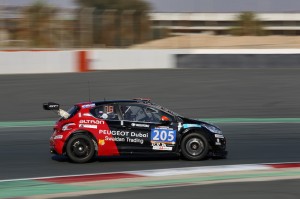 Meanwhile, on the dark side of the seventh moon, pre-race favourites Abu Dhabi Racing by Black Falcon Mercedes AMG GT3 led by Khalid Al Qubaisi saw their hope shatter shortly before the halfway mark.
They retired after the car driven by Jeroen Bleekemolen was involved in an on-track incident while trying to overtake a Porsche GT3. "I tried to do everything to avoid it but I could not do anything more. I mean it should not have happened anyway, we need to anticipate on people not seeing us which I always do," lamented the Dutchman.
Dubai 24H Race Winners: Traffic on Track
was last modified:
February 23rd, 2016
by