DSS is for people from around the world to shop in Dubai. DSS is for people distressed and trapped by summer to shop and vacation, if they are bored of visiting Harrods in London. But the DMF – as the Dubai Motor Festival come to be known – only in its second year is designed to attract automotive buffs who happen to pass by the UAE, and there is no dearth of that genre in any of the GCC countries.
This being the break-year for the Dubai International Motor Show, that is one thing missing but the excitement of several other events seem to make up. The Grand Car Parade, which featured hundreds of "unique" cars and motorcycles last year in a convoy led by the police force's own world-famous fleet is making a return. The Grand Parade should feature more than 50 different marques and set a new world record. Much of the glamour was missing last year but hopefully, it will be in full swing this time, for this is an encore with lessons learnt.
Scheduled from the 19th of November to the 6th of December, the Dubai Motor Festival has various attractions across different venues. Kicking off with the Infiniti F1 Showrun, which will be a live demonstration by the Red Bull F1 drivers Sebastian Vettel and Daniel Ricciardo of the team's RB7 race car, as well as Infiniti's Q50 Eau Rouge concept sports saloon, the event will be held at Skydive Dubai.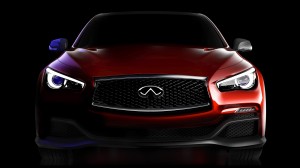 Don't be surprised if you see a Lamborghini on the road and it responds to your call taking you for a free ride on Dubai roads. For November 21, 22, 28 and 29 and December 5 and 6 will witness a new supercar taxi service, that will offer a free ride for commuters from prominent landmarks, malls and the airport. It could also be a Ferrari or even a good old Rolls-Royce. Hope it is not the Dubai Police SLS that tracks you down for speeding!
The day to mark is November 28 and the venue, Meydan Racecourse. Transforming into a "Motor Village", Meydan Race Course will host the return of the Red Bull Car Park Drift finals, where spectators will be able to witness some spectacular competing for the "King of Drift" crown. Dubizzle Live" will also be played out, featuring an incredible mix of cars, live music, interactive games and competitions with plenty of giveaways, according to organisers.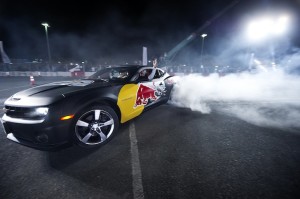 F1 simulator experiences, motoring safety drills and rare opportunities to get up close with some of the most exclusive motoring brands are on offer. Plus, there will be events to tie in with the UAE's National Day celebrations.
An "Inspired Light by Infiniti QX70S" show as described by Infiniti will take place on the 28th – the first of its kind in history, whatever they are planning.
On November 29, the 36th Dubai International Rally hits the ground – the final and deciding round of the 2014 FIA Middle East Rally Championship. The Automobile and Touring Club of the UAE has organized the event since 1997 featuring the region's top rally drivers.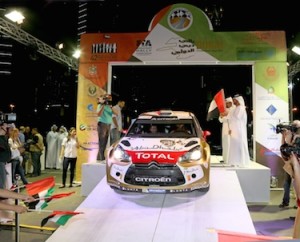 Infiniti F1 Showrun at Skydive Dubai on 19th Nov
Dubizzle Live at Meydan on 28th Nov
Red Bull Car Park Drift finals at Meydan on 28th Nov
Grand Car Parade on 28th November
Dubai International Rally from 27th to 29th – Starting at Dubai Women's College at Qusais, with second leg in HTC, and conclusion at the World Trade Centre
Red Bull Car Park Drift Image courtesy: crankandpiston
Dubai Motor Festival Events and Dates
was last modified:
February 22nd, 2016
by