This is the ninth edition of Dubai International Motor show that I'm going and it has never been just for the love of cars. In fact every year there was a new reason being added to my list. Family fun being the last! Seriously, "I am not the motoring type" seems to have long ceased as a reason for skipping a trip to the show, though it certainly helps! Even if you have been pushed into your friends' car that is headed for the World Trade Centre, you won't feel left out if you love one of the following. So, which type are you?
Tell us and win VIP packages to the Show!
In the Comment space below, spell out which of the 8 types you are to win VIP tickets to the show. Now, continue reading why these 8 types of people will love the SHOW.
Those who love cars and bikes
Now, when I say cars and bikes, they include all kinds. Not only the fire-spitting ear-splitting formidable kind that we all love to watch with our jaws dropped. Yes, you can be sure that there are plenty of those as well but there will be hundreds of absolutely desirable everyday sort of cars as well – the ones that go straight into your buying list. This is your chance to see them all together, instead of showroom hopping. Well, some of them might not even be in the showroom – making their gleaming entry at the Dubai International Motor Show 2017!
By the way, you don't want to miss the Boulevard of Dreams (what could be a better name) where some of the fastest and most glamorous cars in the world can be seen quietly reciprocating your glances. The world's first handmade Titanium supercar – the Vulcano Titanium, from Italian manufacturer ICONA is among them too! Ferrari's latest 812 Superfast – the fastest production Ferrari – is going to be there too! Lamborghini and McLaren will be next door showcasing their latest, while Devel, Shaali and Rimac will send a sense of pride for all of us from the UAE and in the UAE!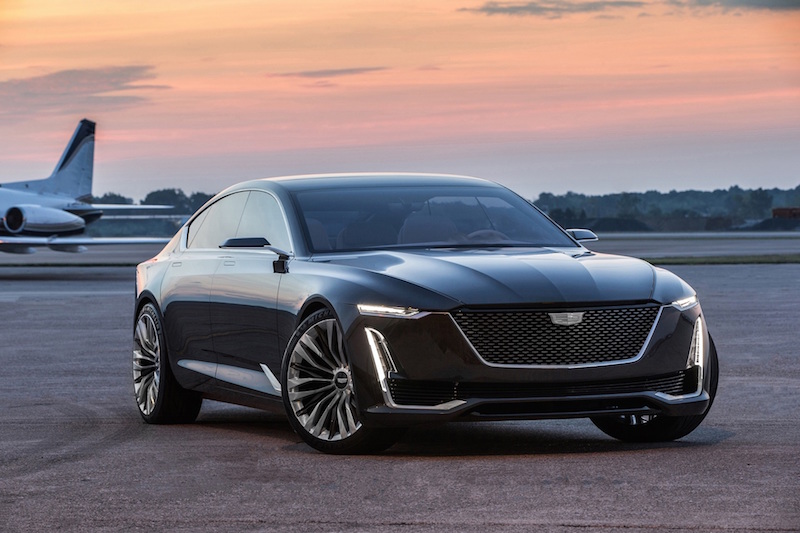 Over 550 cars & bikes, More than 100 global and regional reveals of cars, more than 15 supercar brands and 10 concept cars that will electrify your thoughts of the future.
TEST DRIVE FIESTA: This is a first!
You can take some of the latest models for a four kilometre spin if you have a valid driving license. Avoid the rush and register at the dubai motor show website is my advice.
TUNE & STYLE: For advanced aficionados, Dubai International Motor Show is bringing heavy weights in tuning and customization GForce Performance team. You can watch live showcasing of body, engine and paint customization including engine software tuning on the spot or a supercharger installation!
CAR TALK AND INTERVIEWS: Those who can't get enough of motoring can sit in their cosy car show corner featuring tech experts and automotive nerds. At the Ignition Live! shows
Those who are eager to see the future
I think the Motor Shows from here on is about what to expect around the bend. This is a time when everyone is an onlooker as time and technology passes by and whether we get involved (yet) or not, we are all excited to see how fast the future is approaching!
So update yourself with all the electric, hybrid and alternative energy developments. Witness flying cars in metal and fibre. Start with 10 mind-blowing concept cars. This is one area where active competition can be expected amidst the car brands – rather than whose future looks better it is right now, who looks better in the future!
See Kia's hybrid SUV, Jaguar's I-Type Formula E race car, tech rich BMW 7 series, Porsche Panamera Turbo S E-hybrid and many more!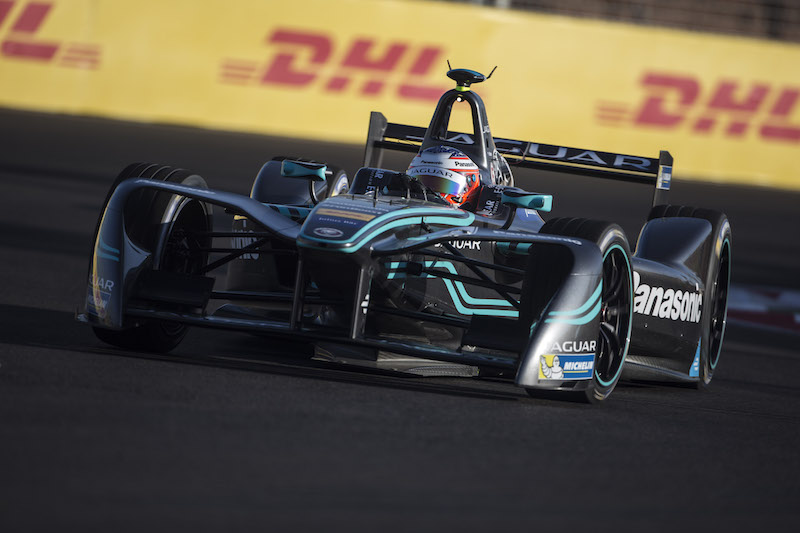 Those who love classic wheels
'Motoring Nostalgia' has become a vital part of the Dubai International Motor Show. Going by the line up last time, it is a show by itself and worth coming another day to do total justice to it. And for those who do more than just gaze, there is a chance to own some classics.
Copart, leader in online auto auctions, will host a quick-paced classic car auction where around 20 classic cars will go under the hammer. The best part is, some of them will be on show as well. Visitors can sign up for the auction for free, without paying the usual AED 500 fee.
Auction Date : 17th November, Friday, 6.00 pm
Those who love Pizza with a topping of Jazz
Had enough of the long, walks across car stalls and feasted on all the cars and motoring around? Treat yourself to a relaxing evening of pizza and jazz. With Pizza Express and the musicians who play for you from 6 pm onwards. Here is the time-chart!
| | | |
| --- | --- | --- |
|  Tuesday 14 November |  6:00 – 9:00pm | The Shots |
|  Wednesday 15 November |  6:00 – 9:00pm | Ciaran Fox |
|  Thursday 16 November |  6:00 – 9:00pm | Leanna Kerry |
|  Friday 17 November |  1:00 – 3:00pm | The Shots |
|  Friday 17 November |  6:30 – 9:30pm | Clarita de Quiroz |
|  Saturday 18 November |  1:00 – 3:00pm | Leanna Kerry |
|  Saturday 18 November |  6:30 – 9:30pm | Alan Farragher |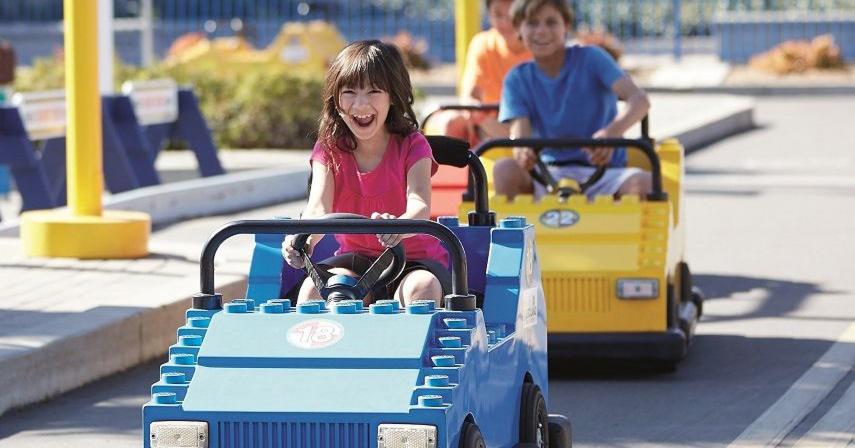 Those who love family time
"Who's going to the Dubai Motor Show?" My 7 year old's would be the first hand to go up! And the best part is, even `half-blooded' motoring enthusiasts like my wife can put in a few hours of motoring endurance, simply coz Dubai Motor Show has all the cars she would be interested in, and it's still not about cars.
It is about a good family time out. There are contests to win together, fun things to encourage each other with, novelties to explore and even a sneak preview of something hugely exciting for the young ones.
An exclusive sneak preview of the LEGOLAND® Dubai Driving School at Dubai International Motorshow 2017
For children aged 6-13, this is a chance to drive in real life and learn about road safety.  Drive the cars, pass the test and enter the draw to win tickets to LEGOLAND® Dubai where they can join the actual Driving School and Junior Driving School at LEGO® City and get their official LEGOLAND® Driving License.
Many exhibitors are creating family spaces for exciting playtime and take-away souvenirs. GMC stand 'Sierra Challenge' is a battle of remote control model cars over a circuit with a number of challenging terrains to the accompaniment of a real-time commentary, with a chance to win one of three electric, replica GMC Sierra cars. GMC GIF-maker will allow visitors to mock up and print out a hi-res photo of their own journey in the Jimmy Desert Fox.
Those who love adventure
The whole ambience of the Dubai Motor Show is spirited. The spirit lets you climb challenging frames on all four, recreate the fun on different terrains and leaved you wanting to get your own SUV to places it hasn't been. Toyota, Nissan and GMC – all the biggies are here to take us on a fun ride!
Those who love games
Step aside from your gaming console and head for the race room! Coz Dubai Autodrome has put together a racing simulator challenge for you – and your family – to unleash the adrenaline!
Kids under-16 can win a voucher for Dubai Autodrome indoor karting, every day of the show! Adults over-16 can race to win a McLaren sprint ride on the Dubai Autodrome track! But first, the fastest 10 on the simulator across the five-day show will be invited for a sprint race experience on the karting track. Revv up gamers!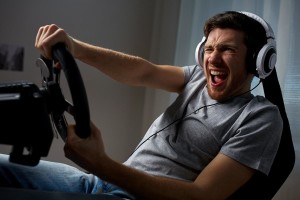 Those who love jewellery and watches
The fine watchmaking lounge is a first edition attraction this year. There has always been a subtle and not-so-subtle connection between the detailed precision and almost egotistic satisfaction that cars and watches share. The watch lounge features Chopard, Montblac and Tag Heuer with a sworn bonding with motor sports, among others. Witness the latest launches, one-off pieces and rare picks from all-time collections. The VOD Jewellery show is also happening at the Dubai World Trade Centre and some of the Motor Show tickets get you in for free!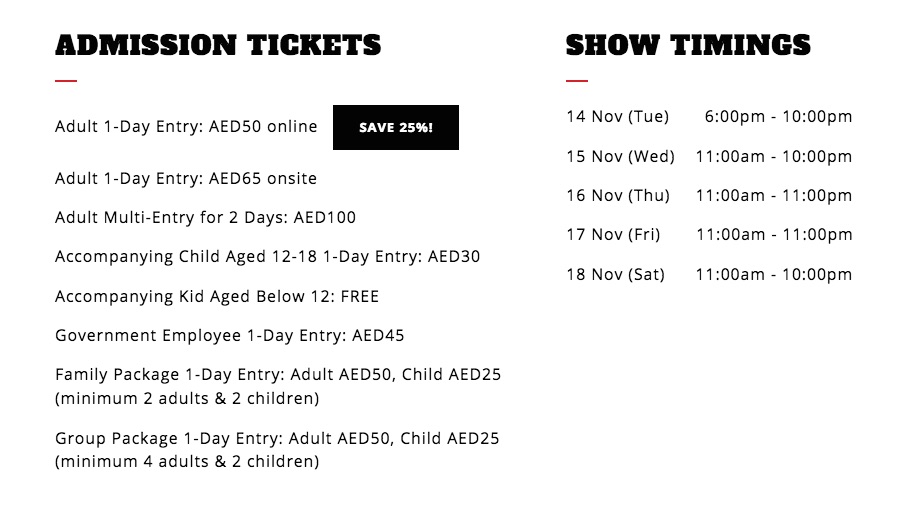 WIN 3 FREE VIP PACKAGES HERE. LEAVE A COMMENT!
As a partner to Dubai International Motor Show, Drivemeonline.com is giving you the chance to get VIP access for free. By leaving your comment in the COMMENTS section below. If you are wondering what to write, simply mention which type you are out of the 8 types of people mentioned in this article, and rev up your luck!
VIP TICKETS WORTH AED 250 – WHAT YOU GET: Access on all days for two people • VIP registration and fast track admission (HALL 8) • Refreshments • First view of premieres on Tuesday 14th November 8 pm onwards • Complimentary VIP access to VOD Dubai International Jewellery Show from 15 to 18 November • Complimentary 1-month World Trade Club Membership for UAE residents • Free admission for children under 12 but they must be accompanied by an adult at all times.
You can also buy regular tickets and save 25% at the show website.
Know more about the Motor Show at https://www.dubaimotorshow.com/
Comment below to win VIP tickets. Tell us which of the 8 types you identify with!
Dubai Motor Show is for 8 types of people
was last modified:
December 6th, 2017
by