If you are travelling this season, trying a different car is among your best reasons to rent a car.
It is still summer; people are still hopping up and down on short breaks or still hanging on to their annual vacation. The holiday moon is about to shine again for Eid al Adha early next month – which means even more travelling. As I always come back from a holiday with tons of car pictures and stories, some of my friends recently asked me about the good and bad of renting a car abroad – and about getting the best deal.
Your own transport means your own everything!
Renting a car on your holiday might be less about saving money and more about the opportunity to explore the countryside in one's own sweet time. It's about the huge convenience of stuffing your toddler's things and a pram into the boot, along with all the stuff you bought on the way but don't want to waste precious holiday time to sort! It is also about stopping for selfies along the way, or spending a few minutes longer at the folklore museum in the quaint village on the hills – coz you don't have a train to catch.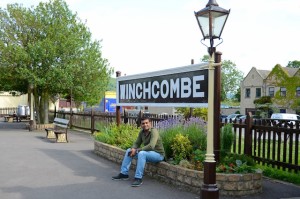 Talking about trains to catch, on our English holiday, we reached the picturesque town of Toddington for a 5-year old's promised ride. We got there just in time to see the last steam engine pulling away… a mere 10 minutes from the last arrival, with no taxi in sight. So, our car sped us back in time, err… in a way… to board it from Winchcombe and I was back in Toddington to pick them up when the steamie rolled in. The advantages of holiday driving!
And if you are a car enthusiast, (yes, you saw this coming!) it is your once-in-a-year opportunity to get behind the wheel of a car you've always wanted to drive or to simply switch to something other than your daily drive!
The merits of your own transport is rather obvious, wherever in the world you are – so I'd rather point out some things to watch out for.
City surprises including 70 dirhams for 3 hours of parking!
If you don't plan it right, you could be loaded with holiday stress in long queues, paying as much as the rental in tolls or even finding yourself going round in circles!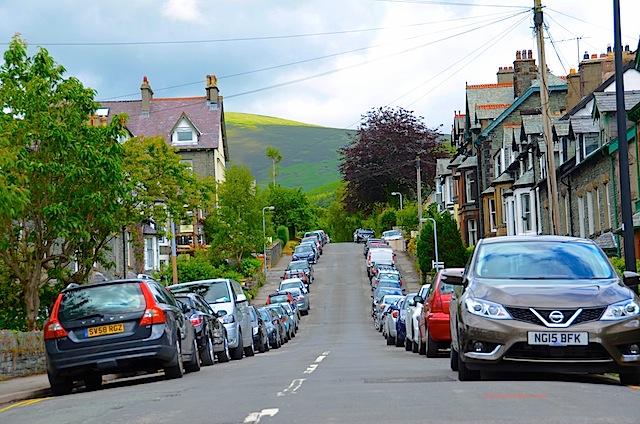 Parking woes are not something new to those familiar with big city traffic, be it Doha, Dubai or Abu Dhabi. It gets worse in London, Rome or Kuala Lumpur. I have missed a whole Act trying to find parking near the Westend in London!
As important a question as 'where' is 'how much' you end up paying for parking! Many hotels do offer free parking, but the ones in the city understandably charge for the premium space they offer. During our UK holiday, staying in Kensington made us feel like nobility, particularly when we repaid the concierge for the 3 chargeable morning hours in the neighborhood parking. Seriously, fourteen pounds is a lot of money for lying idle!
On the other hand, we enjoyed unlimited free parking everywhere we went in the Lake District (UK) and in our hotel parking ground in Aurelia, half an hour from bustling Rome.
Then there is the parking fee you pay at the various attractions, but those won't hit you as much as driving into unpleasant surprises like heavy tolls. Like this one that you'll find only in London – congestion zones! Driving into SOHO, I spotted the signboard too late to steer away from the underpass before I gleefully realized it was indeed too late in the evening for the 12-pound fees to be in effect… Phew!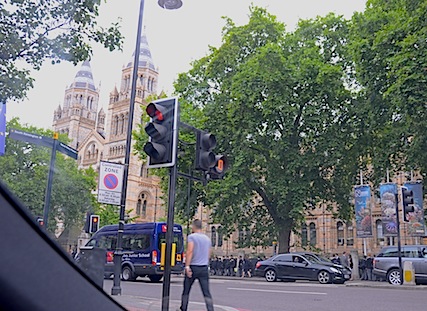 Talking about tolls and fines, I don't need to tell you to observe the speed limits for safety sake. Besides, you are new to the place. It's not about being unaware of cameras; you really don't want to announce your presence as a visitor who doesn't care for the decorum in your host country.
Useful tolls and tools
Traffic is the great leveler when it comes to big cities. It's the same story everywhere. You don't want to be near the city or a highway exit in the rush hours. Local knowledge of course helps. Paying a 40-dirham toll flew me above the traffic on Sukhumvit street, in time for my return flight from Bangkok.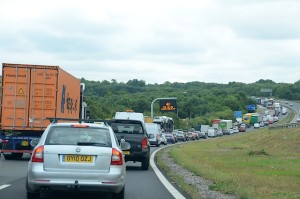 Navigation is another important thing to consider. Make sure you have one. Especially if reading the map or following the lodestar is not your forte. Some of them even help you with queue warnings and alternative roads. While your mobile GPS might be good enough to get past urban road works, I prefer the car navigation unit when you have to cross old villages off the motorway.
Especially when you don't speak the language!
Driving on the right side
We in the Gulf, drive on the right side of the road. So nothing changes when we travel to the US, Canada or most part of Europe. Those of us travelling to the UK, India or Australia will find themselves driving on 'the wrong side'– except of course those who are originally from these places. If you are travelling with friends or family, it really doesn't hurt to assign the front rider with the task of reminding you now and then to 'keep left' – especially when you pull away or while driving on the countryside.
Sometimes, we may find a car stopped right in the middle of the road, when the signal to go straight is through. While we may find it unusual, it is a common sight on suburban roads in Europe and North America. They are patiently waiting for their chance to turn right, on the median lane, all the while trusting your good road manners.
Depends on where you are headed…
Whether you want to rent a car depends on your destination to a large extent. In big cities, doesn't matter which continent, driving will be a nightmare – because while you are on holiday they are not. Even if you are passing by, you might want to get out of the city as early as you can if you don't wish to explore the neighborhood! Plus, most of the European cities and places like Singapore have very efficient transport networks, not to mention hefty road tolls.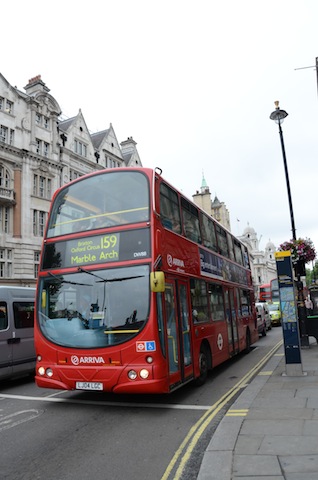 So, it is rather evident that renting a car makes sense only if there are roads that are long enough and stops that are frequent enough, and a spirit that is independent. And if you decide to rent a car after all, I did mention some things to look out for.
Now I will tell you how to make the best deal of it. But that's another post.
[If you found this article useful, do care to share it using the icons above, to spread the joy of driving!]
Enjoy driving abroad but watch out for these
was last modified:
December 31st, 2016
by