There is more news that can tickle your tracks than Lewis Hamilton clinching his second drivers' World Championship in the season-ending Abu Dhabi Grand Prix. "2008 was a great year in my life", the 29 year old and youngest driver ever to win an F1 championship in 2008 said. "The feeling I have now is way, way past that. The greatest feeling ever."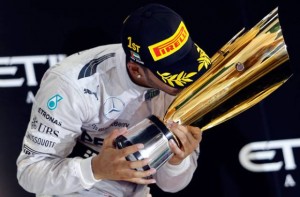 The youngest driver ever to be an F1 Champion in 2008, Hamilton is only the fourth Briton to win two titles, after Jim Clark and Graham Hill, and Sir Jackie Stewart with who he is one behind.
There are others who have two to their tally, including his contemporary rival Fernando Alonso. Michael Schumacher holds the all-time record with seven, while among current drivers Sebastian Vettel leads with four.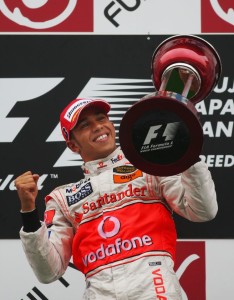 Prince Harry attended the race and so did girlfriend Nicole Scherzinger, along with his family, who had flown in for the race day to support him. The the Constructor championship was won by Mercedes, Hamilton can relax; his one year term remaining with his team could be extended by another year at least! But it's time for some others to move on!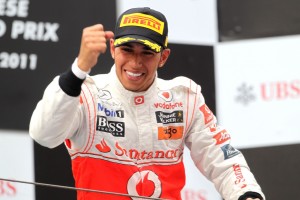 FLUX-One
Now, our focus is on the current leader in the tally, Sebastian Vettel. And Fernando Alonso, who is willingly acknowledged among peers as the best all-rounder on tracks at the moment.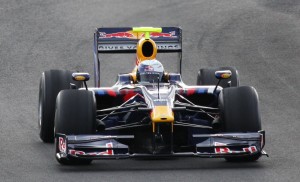 They both have confessions to make that will change the circuit scenario in the coming couple of years, if not more. Alonso is leaving Ferrari with two years to spare of the contract, and will be replaced by Sebastian Vettel.
Red Bull's four-time world champion has signed a three-year contract with the Scuderia, the oldest team in F1. After spending five-years with Ferrari, Alonso remains mum about his next destination.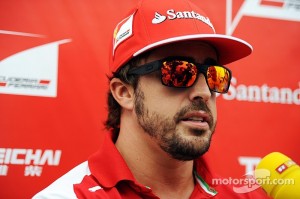 The hot seats in the circuit is hotting up further with McLaren, Force India and Toro Rosso looking for new recruits. With over 70 million dollars spent by each team for a whole season, the seats should be sizzling hot, in fact!
Alonso, the 33-year old Spaniard who was a double world champion with Renault in 2005 and 2006 — is regarded as the key to the F1 driver market. His return to McLaren seems most likely, where spend a season as Lewis Hamilton's teammate in 2007, and departed rather unpleasantly. McLaren is into a new phase altogether, after getting linked with engine maker Honda. Even if Alonso agrees to lead this new era at McLaren, he may insist on guarantees that the Honda engine will outperform to the finish.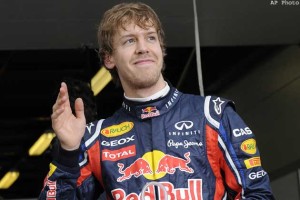 As for Vettel, he has suffered through his worst season at Red Bull in 2014, failing to win a race compared while his rookie teammate Daniel Ricciardo managed to achieve three. Since 2008, the 27-year old German has won at least one race a year, not to mention remaining unchallenged as champion from 2010 to 2013.
"When I was a kid, Michael Schumacher in the red car was my greatest idol and now it's an incredible honor to finally get the chance to drive a Ferrari." Sebastian Vettel will aim to achieve what Alonso couldn't at Ferrari – another world title feather to his precious cap.
F1 NewsTrack: Hamilton Champion, Vettel moves to Ferrari
was last modified:
February 22nd, 2016
by