Waking up at unearthly hours to fly in early, driving over 300 km battling time and traffic; all to meet what could be the last of the 12 cylinder puritans to come out of Maranello.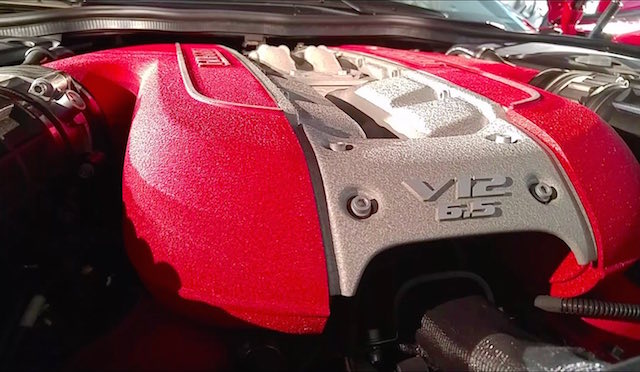 Wrapped in red satin, the present rested in the middle of the room. Yes, it's the latest gift from Maranello to the motoring purist. Pardon the pun, but it is also the present of a tradition whose immediate past is the F12 Berlinetta. This, in front of me, is the current titleholder for the fastest road-going production Ferrari.
Surreal action unfolds on the projection screen, where another red example of the 812 Superfast cuts through surf and gravel on its way to what could be 340 kmph. 0-100 kmph takes a tenth less than 3.0 sec. while braking distance also has been cut to 32 metres from 100 kmph to standstill.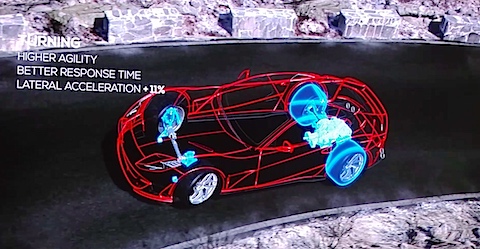 The hood is up, displaying the 6.5 L V12, bigger than the F12 berlinetta's by 200 cc. The result is 59 bhp greater than the F12 and 19 more than the F12 tdf. Which in absolute terms is 800 cv which in horsepower doesn't round off so well with a deficit of 11. Certainly the 800 cv and 12 cylinders combine to define the logical part of the new berlinetta's name. Now, what remains dubious is the 'Superfast' part. But then, aficionados can always justify in right earnest: "Is it wrong to call a spade a spade?"
The electric power steering is a first in a Ferrari, and before purists pause to shudder, it would make sense to recollect the initial reaction to the turbo-charged 'smaller' V8 in the 488 GTB and what the car turned out to be. Purists can anyway find delight in the rev-happy setting of the new 812 that assumes the peak power of 789 hp only at 8500 rpm and the peak torque of 718 N-m at 7000 rpm.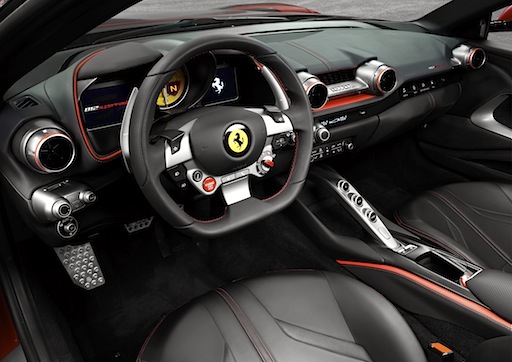 The 812 Superfast is likely the exception than the norm in the context of future direction that Maranello assumes. The 488 GTB's turbocharged format is here to stay, and a hybrid isn't highly unlikely either! So this could very well be the last of the V12 puritans. Befittingly, the model I drove 300 kilometres to catch a mere glimpse of is thunderously wonderful to look at, and listen to. It even flaunts a special new colour, Rosso Settanta, which marks the company's 70th anniversary. Rosso means red, Settanta means 70 and 812 means business.
Ferrari 812 Superfast: Utter REVerence!
was last modified:
May 16th, 2017
by