The bend where Ayrton Senna escaped a Formula 1 crash, but sealed the fate of the corner… Carrot, the electric car sharing scheme that can take 10,000 cars off Mexican streets… this episode of CNN SuperCharged is full of interesting and exciting facts!
For CNN's Nicki Shields and all those who care about racing, a tour of the Mexican circuit prior to the Formula E event is not merely about the future of racing; it's a moment to remember a legend and some historic milestones – it is at the Peraltada bend of this circuit that the renowned F1 driver Ayrton Senna crashed during qualifying for the 1991 Grand Prix.
Standing at the notorious corner of the Hermanos Rodriguez circuit, Mahindra Racing's driver Bruno Senna observes, "Peraltada corner is a super fast, super dangerous corner. You drive this at 200 kph and the wall is just here – there is not much run off area for a really fast corner. It has taken a few victims. Ayrton was trying it in a different gear and he paid for it… It's really cool to be driving in a place that has such history."
Watch Bruno Senna lead Nicki Shields through a trail of treacherous corners, including the Peraltada corner into which his uncle Ayrton was the last driver to crash; though he walked away unscathed, the corner itself was deactivated for Formula 1 races ever since.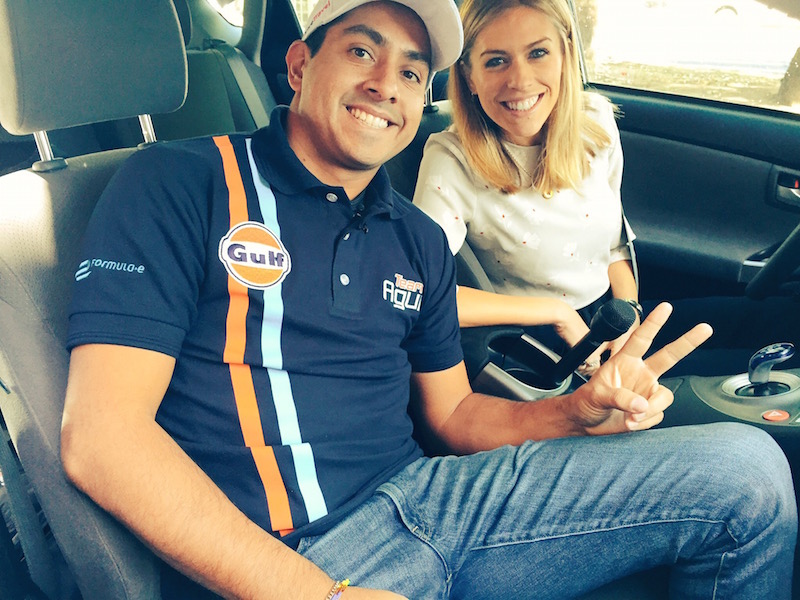 While F1 drivers speed through historic circuits and defiant bends, Mexico City's everyday drivers have a rough time too. 4 million cars race to get through the city on time. Probably that's how Team Aguri's driver Salvador Duran, born and bred in Mexico City, made it into Formula racing.
Watch Duran give Nicki Shields a driving lesson in the stressful streets of Mexico, where Nicki is advised against resorting to the horn! With such congestion around, no wonder the Mexicans are stressed out – the swaying trees and inspiring architecture that line the road aren't helping with that! However the greenery that is growing everywhere contributes to the mission of being more eco-friendly.
As we find out from the guy from 'Carrot' car sharing scheme, the pollution, which used to be at the current level of Beijing's has come down to that of Los Angeles in a few years! That is still bad enough.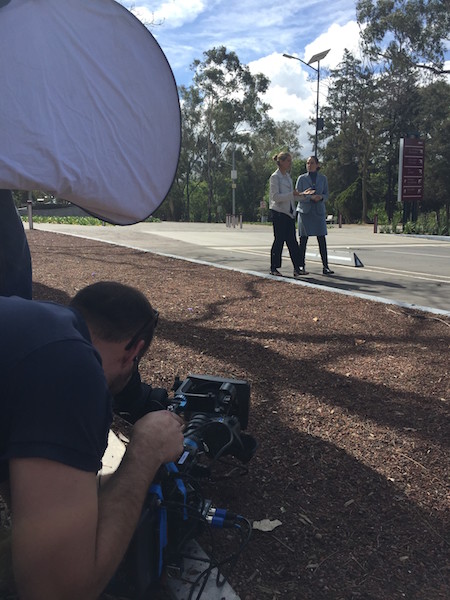 Carrot is an electric car-sharing scheme Tanya Muller, the Mexican minister, imported from Switzerland as a part of her plan to improve urban mobility and lessen pollutants. The scheme can already reduce the number of cars on the street by 1%. In the big picture of a million cars, that's a massively positive change. Watch the green evolution of Mexico.
With Formula E pushing the cause of sustainable racing, and in the bargain the development of environment-friendly mobility solutions, its presence in Mexico City is significant and motivating. Add to this, homegrown racing drivers like Duran, who points to the future of racing from the helm of a Formula E supercar, things are definitely looking up for this vibrant, historically rich city.
With editorial inputs from Georgina Paul
Formula E: Racing past history in Mexico City
was last modified:
June 16th, 2016
by