Bugatti made a mark at the Geneva Auto Show with the fourth model of the exclusive, six-part Legends edition conceived to honour the pivotal figures in the company's history.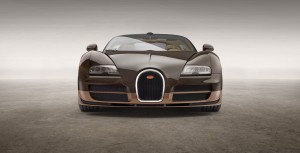 Rembrandt Bugatti was the brother of company founder Ettore and one of the prominent sculptors of the 20th century. One of his most remarkable sculptures, the dancing elephant, famously decorated the radiator of the Bugatti Type 41 Royale.
'Art' being one of the three brand values of Bugatt, 'forme' and 'technique', it is only appropriate that the artistic tradition in the blue blood of the brand is being honoured with the "Rembrandt Bugatti" Legend, only three of which will be produced.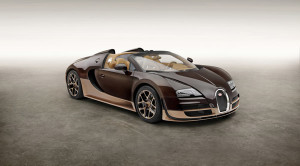 The "Rembrandt Bugatti" is based on the Bugatti Veyron 16.4 Grand Sport Vitesse. Its 8 litre W16 engine achieves an unparalleled torque of 1,500 Nm from 1,200 PS at 3,000–5,000 rpm, and can accelerate from 0–100 km in 2.6 seconds. With a maximum speed of 408.84 km/h with the roof down, the Vitesse is the fastest production roadster ever built.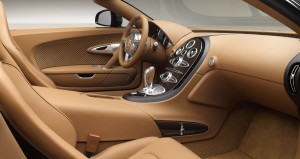 Achim Anscheidt, Head Designer at Bugatti explains how the spirit of the artist is represented in this tribute. "Rembrandt Bugatti had a special talent for capturing the movement of animals at their most expressive moment. The patina, the soul and the crafted character of his bronze sculptures guided us to the colour and material choices in the Legend car that carries his name." The body of the Legend is largely composed of bronze-coloured clear-coated carbon as a tribute to the artist's favoured material while the rear centre box between the seats proudly sports Rembrandt Bugatti's famous elephant sculpture. The Bugatti sculptor's signature has been lasered onto the petrol and oil cap. As expected of such an expensive model, the exterior brand signage as well as that on the steering is sculpted in nothing less than platinum.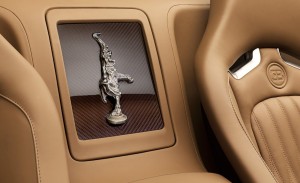 Latest news reveals that all three have been sold not long after the model had its global premiere at the Geneva event, to buyers in the Middle East and America. The first three models of the Legends presented last year were "Jean-Pierre Wimille" at California's Pebble Beach; "Jean Bugatti" at the IAA in Frankfurt and "Meo Costantini" at the Dubai Motor Show. All nine produced have found their owners by now. The fifth in the series will be revealed at the Chinese automotive event in April. The Geneva Legend costs 2.18 million Euros (over 11 million dirhams).
GENEVA GEMS 2014: Rembrandt Bugatti legend worth 11 million
was last modified:
February 22nd, 2016
by