In a 710 hp car that is poised to challenge the Ferrari 488 GTB, the braking power supersedes the humungous acceleration power and the most impressive feature happens to be a revolutionary folding driver display.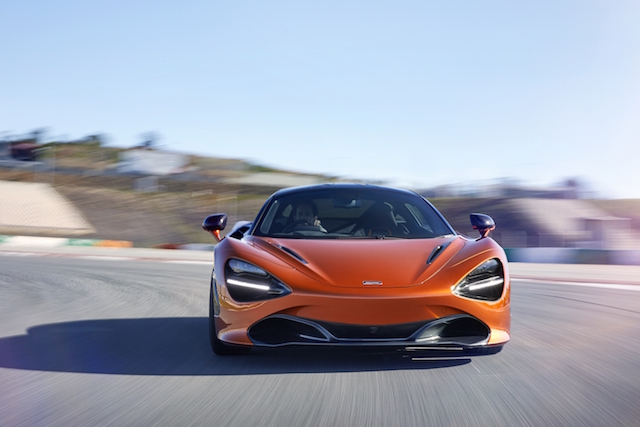 The ingenious info screen
The new McLaren Driver Interface and central information screen use two separate high definition screens and symbolizes the design engineering ingenuity that underpins every aspect of the new, second-generation McLaren Super Series. Catch the Folding Driver display in action in this brief video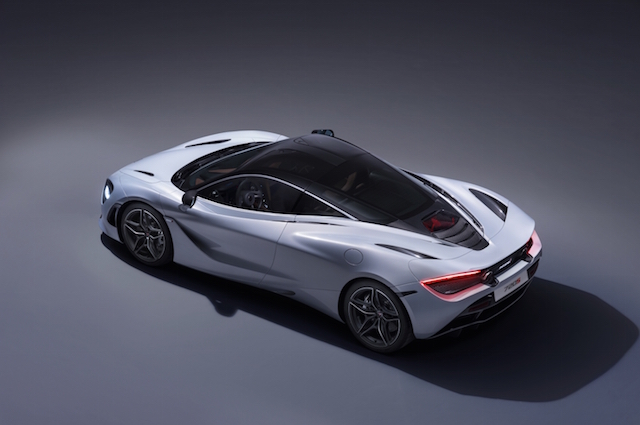 The display format on the upright TFT screen changes according to Comfort, Sport, or Track driving modes. Slim Display Mode, either selected manually at the touch of a button or automatically deployed when
linked to active dynamics functionality, sees the driver display slide down to show only essential information in a strip. Designed for drivers who wish to keep distraction and clutter to the minimum.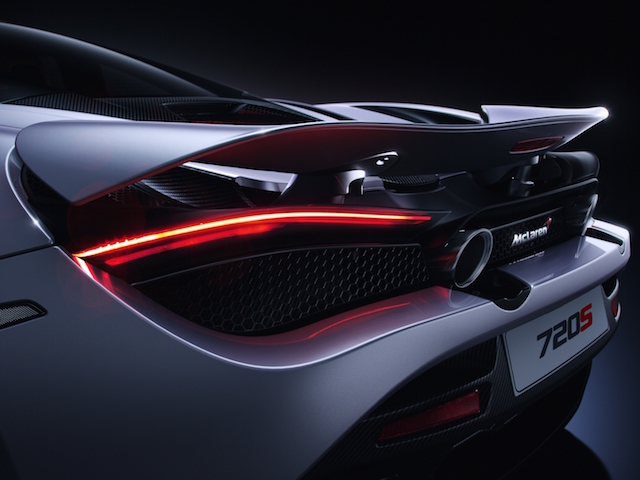 The new 4.0L engine
As apparent, the name comes from 720PS power (710 bhp) emanating from the twin-turbocharged 4.0-litre V8 engine that produces 770Nm torque, with power-to-weight ratio of up to 561PS per tonne. The 0-100kmph is served with a sizzle in 2.9 seconds with 0-200km/h (124mph) reached in 7.8 seconds en route to a maximum speed of 212mph (341km/h). McLaren's new supercar can then brake to a standstill in just 4.6 seconds and 117 metres – six metres less than the 650S and almost on par with the legendary McLaren P1TM. The new M480T 4.0-litre engine has 41 percent new parts compared with the 3.8-litre engine that continues to feature in the McLaren Sports Series.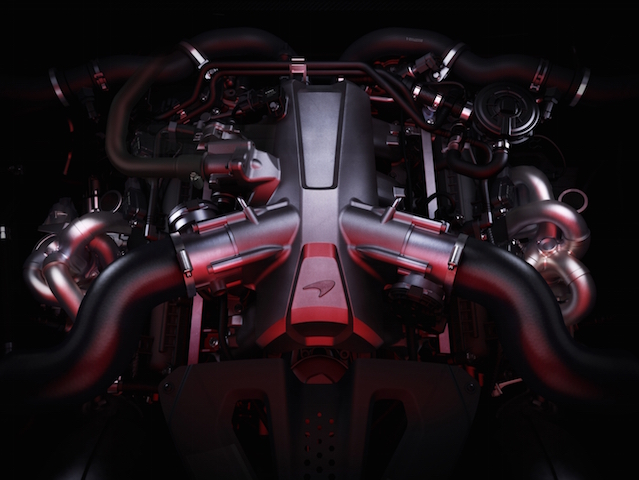 Lighter, stiffer brake calipers, carbon-ceramic discs as standard and optimised brake pedal feel are key elements in delivering the incredible stopping power. Working in close co-operation with Pirelli, McLaren engineers developed a new, bespoke Pirelli P-Zero Corsa tyre for the second-generation Super Series.
Where are the radiator intakes?
One of the key points in the design of the new Super Series is the absence of radiator intakes on the side of the car; this function is carried out instead by the unique 'double-skin' aerodynamic form of the dihedral doors, which channel air to the high-temperature radiators that cool the mid-mounted engine.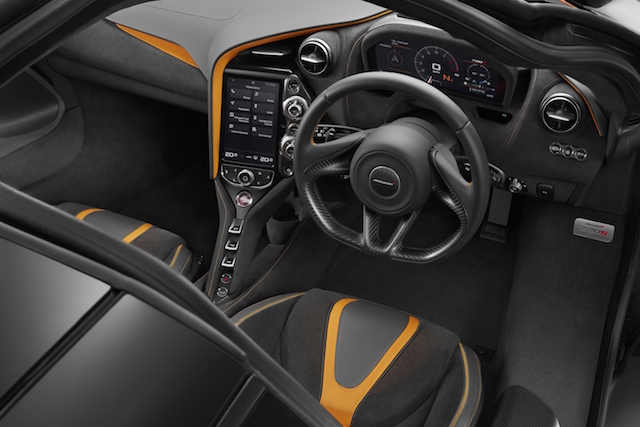 The creators claim that this light, airy cabin that looks ravishing in leather and aluminium offers unparalleled visibility and space. Even by what the images tell us, the new 720S is arguably the most distinctive and remarkable McLaren yet.
Geneva Gems 2017: McLaren 720S
was last modified:
March 11th, 2017
by