Geneva Motor Show could largely determine Bentley's future luxury strategy. The company's exclusive display at the show is the EXP 12 Speed 6e concept that showcases Bentley's exterior and interior design direction.
As it turns out, an all electric Bentley does not mean any compromise in quality, refinement and performance that would make it any less of a Bentley. The characteristic surge of torque and a cruising range sufficient for grand touring needs will be combined with new high performance technology such as rapid inductive charging and state-of-the-art on board concierge-style services. An electric Bentley would, for example, be able to drive between London and Paris or Milan and Monaco on a single charge.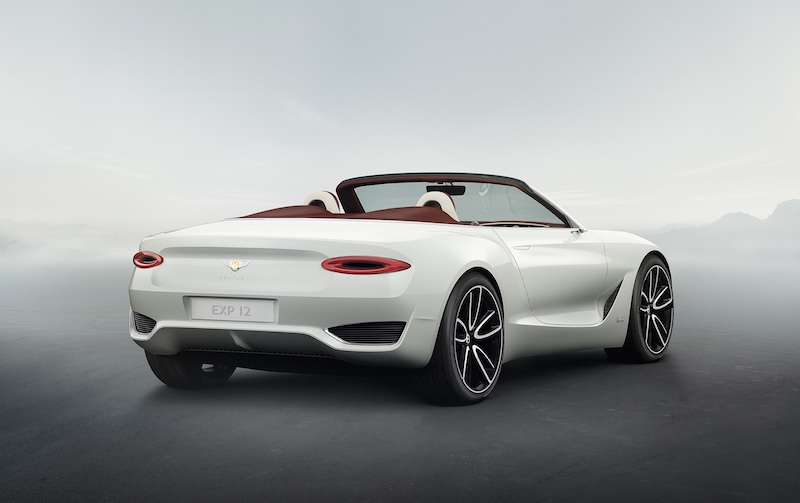 Bentley promises the incorporation of something the brand was not famous for this long – cutting-edge technology. However, as to be expected, beautiful materials that wrap the EXP 12 Speed 6e's cabin will make sure that the brand's use of technology is not cold or emotionless. The entire central console is carved from a solid piece of elegantly curved glass encompassing a high-definition OLED screen. This is the portal to the principal on board controls, including navigation, entertainment and climate control.
Handmade, cut-glass sections on the steering wheel contain the controls for media, communications, navigation and car set-up. The two buttons at the top of the cut-away steering wheel offer instant performance boost and the speed limiting ability, both at hand. The passenger, meanwhile, can send emails and post pictures via the dedicated control panel in front. The car's intelligent infotainment system is hub for many connected-car Apps.
Belonging to the future
The design is outright Bentley with the muscular haunches, the famous power line and a hint of aircraft fuselage. The familiar mesh grille features a complex 3D geometry and smoked finish with copper highlights and when the car is running, the '6e' logo lights up in a striking, vibrant white.
In a celebration of functional design, the twin bonnet scoops act as highly effective heat sinks for cooling the battery and powertrain. The wing mirrors aren't reflective glass but cameras. EXP 12 Speed 6e can be connected to a mains AC power supply when rapid inductive charging is unavailable.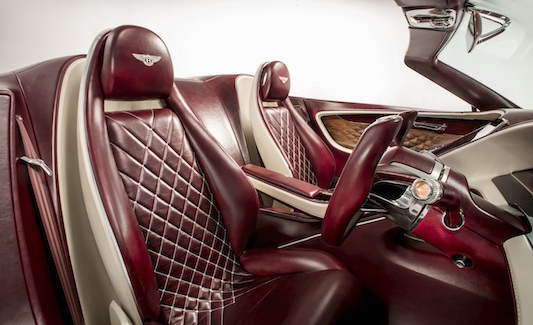 Wolfgang Dürheimer, chairman and chief executive of Bentley Motors, said: "The EXP 12 Speed 6e is a concept to show that Bentley is defining electric motoring in the luxury sector, with the appropriate technology, high quality materials and refinement levels you'd expect from a true Bentley. Bentley is committed to offering an electric model in its future portfolio and we are interested to receive feedback on this concept."
Bentley intends to define expectations of the next generation buyer, from a future electric luxury car with the EXP 12 Speed 6E. The luxury brand's electric car strategy includes the introduction of PHEV (Plug-in Hybrid) models over the next few years, starting with the Bentayga in 2018.
Geneva Gems 2017: The Electric Bentley
was last modified:
March 13th, 2017
by