Eight roaring cylinders is a history repeated in the Ferrari quarters over the last forty years. The first ever mid-rear-engined V8 model was the 308 GTB. Tomorrow, the legacy will be celebrated in the Ferrari 488 GTB as the curtains are raised on the Geneva show. The car is intended to bring track level competence and thrill to non-professional drivers day after day.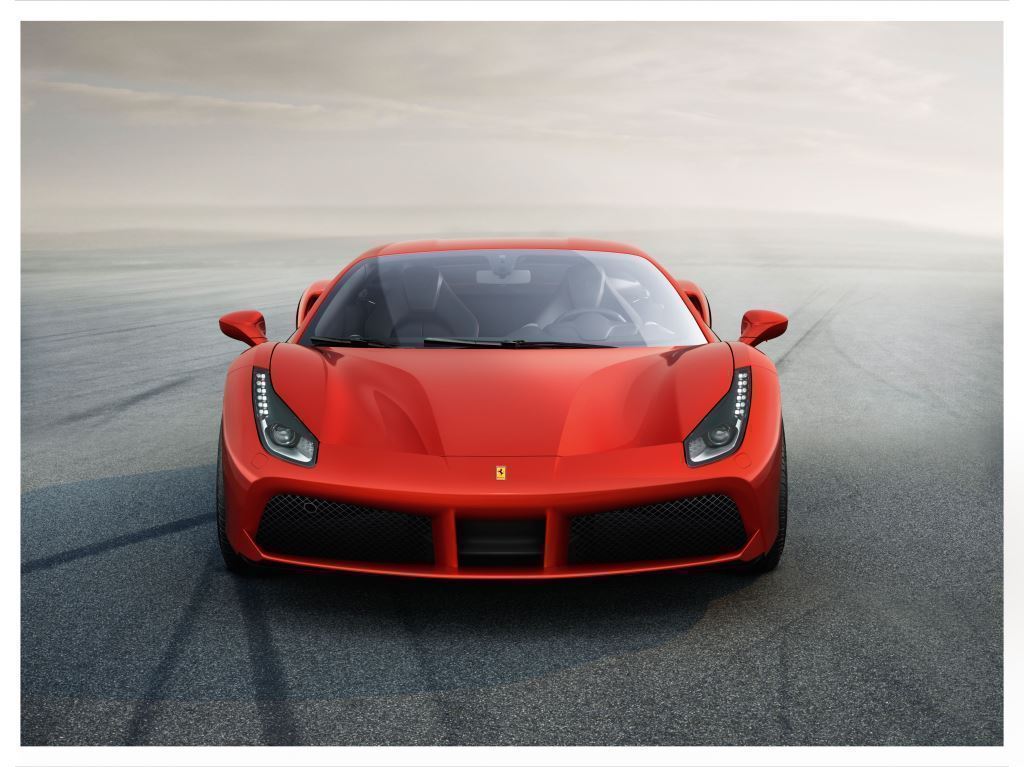 The 458 GT holds the World Championship title in the F1 and the World Endurance Championship as also the 24 Hours of Le Mans category win. The glory and the experience gained through the XX programme makes extreme track-only cars available to gentleman on the road. The learnings have lent performance cars yield better to 'normal; drivers. But then, no Ferrari driver should be called 'ordinary'.
The new Ferrari 488 GTB flaunts a new 3902 cc V8 turbo that unleashes 661 hp at 8,000 rpm driven by 760 Nm of twist in seventh gear. The accelerator responds in an amazing 0.8 seconds at 2,000 rpm. Together, they catapult the Ferrari 488 GTB from 0-200 km/h in 8.3 seconds passing the 100 mark at a lightning 3.0 sec. The figures translate to a Fiorano track lap in a phenomenal 1'23". The smooth progression of power is aided by the Variable Torque Management across the rev range, and the specific gear ratios. Needless to day, the soundtrack played out is full, clear and totally distinctive, as expected from any Prancing Horse engine. (When will we get to hear it? No clue.)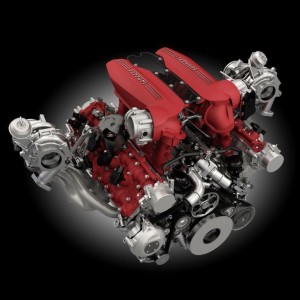 Aerodynamics has set a record with its 1.67 efficiency figure among production Ferraris, thanks to 50 per cent more downforce than the previous model and reduced drag. Achieving this simultaneously was the greatest challenge, made possible by a double front spoiler, base bleed side intakes and, at the rear, active aerodynamics coupled with a blown spoiler. The aerodynamics of the sophisticated underbody incorporates vortex generators, too. The evolved version of Ferrari's side slip angle control system (Side Slip Control 2 – SSC2) contributes to greater longitudinal acceleration out of corners and along with the active dampers, keeps the car down and flat over tricky manoeuvres.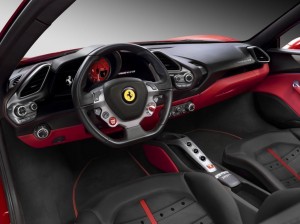 Designed by the Ferrari Styling Centre, the new car features a large signature air intake scallop in the spirit of the original 308 GTB and is divided into two sections by a splitter. The wide front spoiler features a double profile to improve the thermal efficiency of the radiators positioned at the sides. At the centre two pylons are combined with a deflector which channels air towards the flat underbody. The diffuser has been positioned higher by repositioning the exhaust tailpipes. The circular LED taillights have also been redesigned.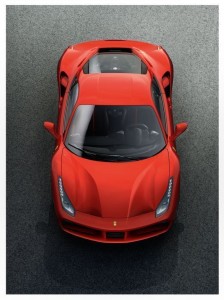 Usability is celebrated in the design, but there are plenty of classic Ferrari styling elements too: the clear separation between the dashboard and tunnel, the multifunctional steering wheel, the control switch bridge and wraparound seats.
Ferrari 488 GTB
ENGINE
Type                                                    V8 – 90° Turbo
Overall displacement               3902 cm3
Maximum power *                               492 kW (670 CV) at 8000 rpm
Maximum torque *                               760 Nm at 3000 rpm in VII gear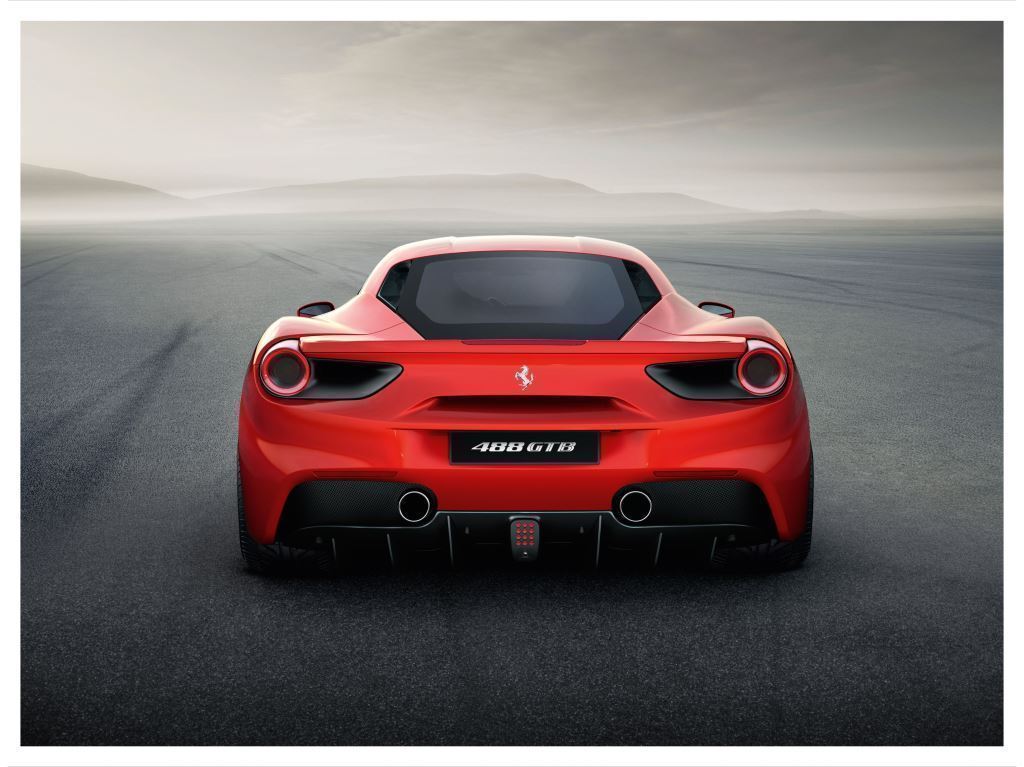 DIMENSIONS AND WEIGHT
Length                                                4568 mm
Width                                                  1952 mm
Height                                                 1213 mm
Dry weight**                                        1370 kg
Weight distribution                              46.5% Front – 53.5% Rear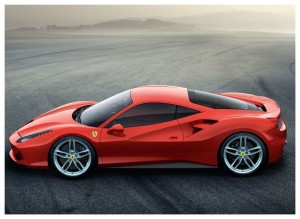 PERFORMANCE
0-100 km/h                                          3.0 s
0 -200 km/h                                         8.3 s
Maximum speed                                 > 330 km/h
FUEL CONSUMPTION***
11.4 l/100 km
C02 EMISSIONS ***
260 g/km
* With 98 RON petrol
**With lightweight options
*** ECE+EUDC combined cycle with HELE system
Geneva Spotlight: Ferrari 488 GTB increases downforce lowering drag
was last modified:
February 22nd, 2016
by