Lucky me. Last July, I paid GBP 225 for a Land Rover experience drive at Solihull and 45 sterling pounds for a tour of the Defender factory. Lucky, not because I spent a hefty 270 pounds to do that. [It bloody well should have been signed off with a "waived" stamp as is usual with media accounts. Just that this trip had nothing remotely official about it and I was on a holiday. Or pilgrimage could be a better word.] Lucky still, that I could do it.
As a bonus, the Land Rover Driving Experience at the Solihull base camp too was in a grand old Defender, with a trainer as masterful and perhaps older than the legend itself. That's the happy part. The sad part is now you won't be able to do it even if you paid. At least the factory tour, at any rate. Last week, mark the date – 29th of January 2016 – the last Defender rolled out of the assembly line surrounded by 700 former and current employees at 9.15 am. The very last of the line was a 90 Heritage Soft Top that marked the end of a production line that saw a total of 2,016,993 Series Land Rovers and Defenders since 1948.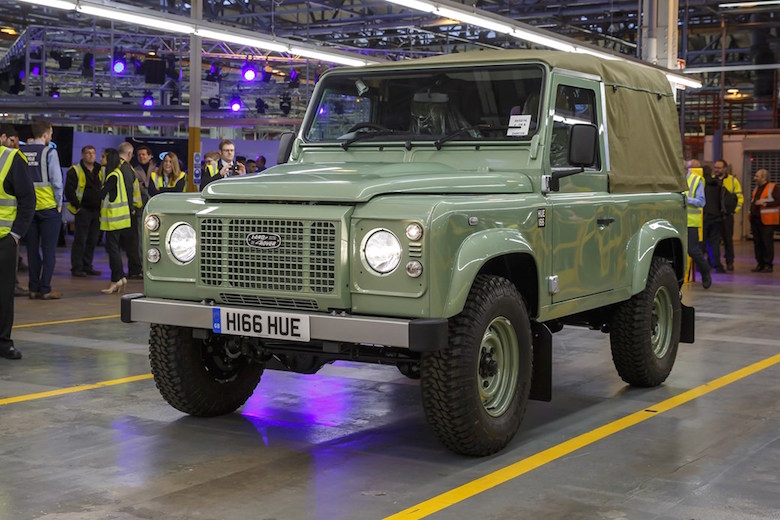 Was it just about changing times?
Changes in safety and emissions legislations have been cited as the reason for the old-timer's departure. The side-facing rear seats were banned by the EU as long back as 2007. However, the viability of the economic process called 'Defender production' was also in question. With 56 hours needed to build each one, the Defender was almost one-sixth more time consuming compared with the 48 for a more complicated Discovery Sport.
Dr Ralf Speth, CEO of Jaguar Land Rover, said: 'Today we celebrate what generations of men and women have done since the outline for the Land Rover was originally drawn in the sand. There will always be a special place in our hearts for Defender, among all our employees, but this is not the end. We have a glorious past to champion, and a wonderful future to look forward to.'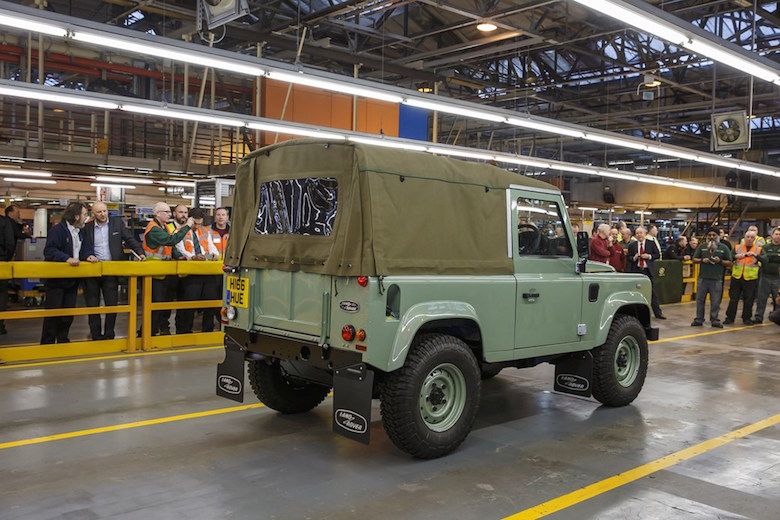 So what is the future?
The DC 100 and DC 100 Sport have kept nostalgic eyes twinkling at recent Motor Shows. The replacement could be a far cry but a variety of new Defender variants seem to be the way to go – including the classic three-door model and larger, long-wheelbase versions.
Read the Defender 90 review here or click for the Defender 110 review
So, until then?
It isn't a complete vanishing act, thanks to a new 'Heritage Restoration Programme' that will seek out Series Land Rovers for a team of experts to rebuild. You could buy the first examples as early as July 2016. Now, it is over to Tim Hannig, Jaguar Land Rover Heritage Director. "Our new restoration service and the sale of expertly restored Series I vehicles is just the start of making sure that classic Land Rovers are not only part of our past – but part of our future."
On the day of my tour, there were two men that shared with me their private tale of pure Defender love and how an attempted purchase of one's Defender by the other as a penniless youth had revisited them decades later, leaving them family friends for life. Now they will have an authentic place to share their story, because Land Rover also launched a 'Defender Journeys' site, which will allow owners to contribute Defender-related stories – a sort of digital scrapbook for the love that binds them.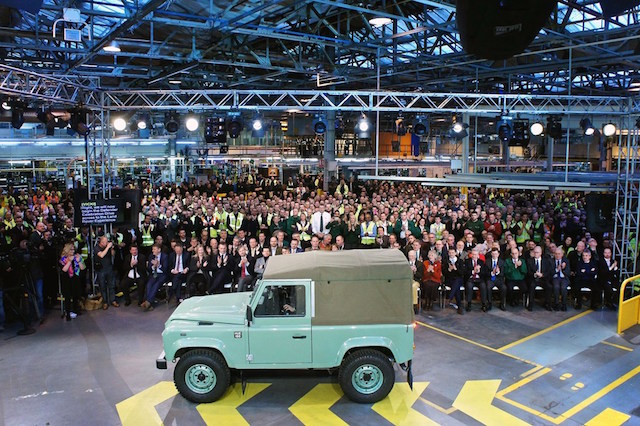 Coming back to where we started, you can now take an online production line tour for free, for whatever it is worth. Just click here. As for me, I paid in pounds and got my money's worth.
Land Rover Defender. The end.
was last modified:
February 25th, 2016
by