The biggest news from Nissan stables this quarter should be the reveal of the eighth generation Maxima. The 2016 model made its debut at the New York International Auto Show.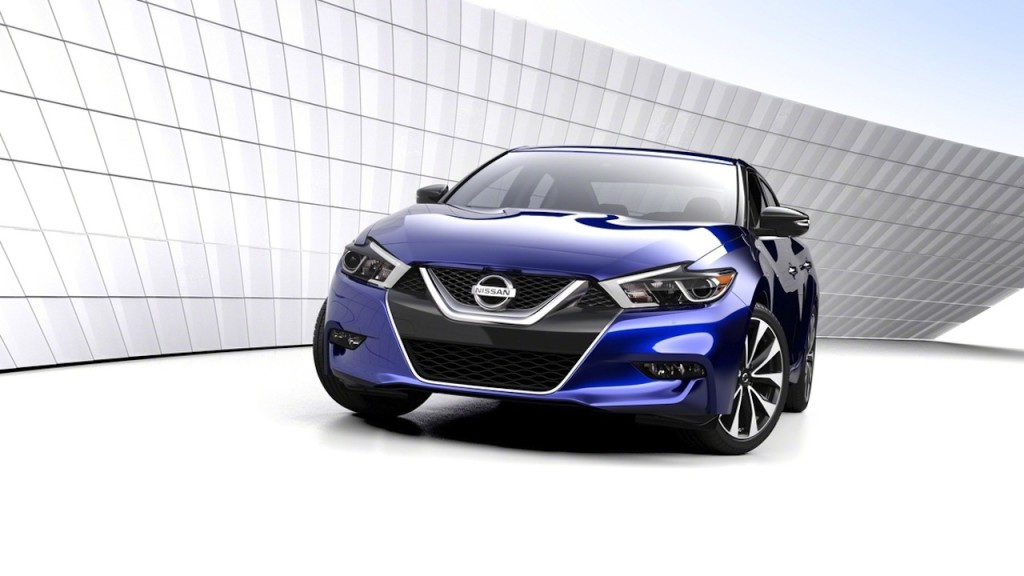 Positioned as the "4-Door Sports Car", the new Maxima features a 300-horsepower 3.5-liter V6 and new lighter, yet more rigid chassis, bringing sports car-like acceleration and handling to large sedan segment. In US showrooms the Maxima will be priced from $32,410 onwards (AED 119,000).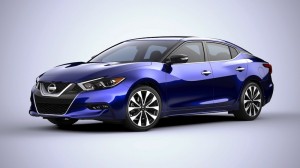 The Nissan Maxima has a significantly boosted set of styling cues including V-Motion front end, signature boomerang lights, kick-up C-pillars and unique floating roof appearance. If the engine size has been retained, don't be misled – the new Maxima's 3.5-liter VQ-series V6 has been redesigned with more than 60 percent new parts. The Xtronic transmission allows for a wider ratio range that improve 0-100 figures and an all-new D-Step shifting logic that provides rapid shifts at high throttle openings.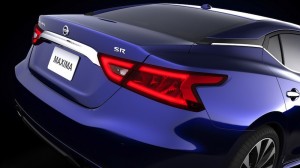 The Maxima has high-tech connectivity features and an 8.0-inch touch-screen. It comes with a standard NissanConnect with navigation, display, Remote Engine Start and RearView Monitor. Driving aids include Predictive Forward Collision Warning (PFCW), Intelligent Cruise Control (ICC), Forward Emergency Braking (FEB), Rear Cross Traffic Alert (CTA) and Blind Spot Warning (BSW) – available on Maxima SL, SR and Platinum grades. The top grade also offers an optional Driver Attention Alert (DAA) system for sloppy driving.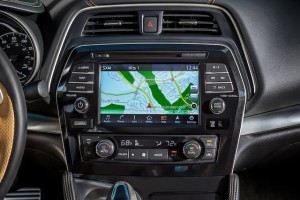 Max output: 300 horsepower / specific output: 85.7 horsepower/liter / Expected fuel economy: 30 miles per gallon (15 percent increase)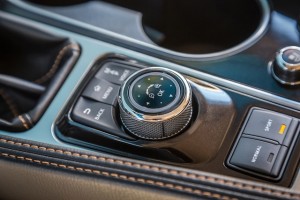 Bigger, sportier Maxima: 2.2 inches longer, 1.3 inches lower, 37.3 kilograms lighter and 25 percent more torsional rigidity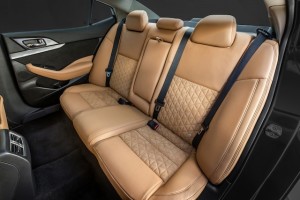 First take!
Driveme feels that the new Maxima has great power served with great value – it has a higher power to volume ratio than the BMW 335i. The new powerful design suits the character of the car even better than the current model. Just an occasional resemblance to a Lexus RCF could be seen as a compliment! Maxima seems to be taking the appellation 4-door sports car too seriously. There are embossed "4DSC" logos on the new Maxima's headlights and side taillight reflectors!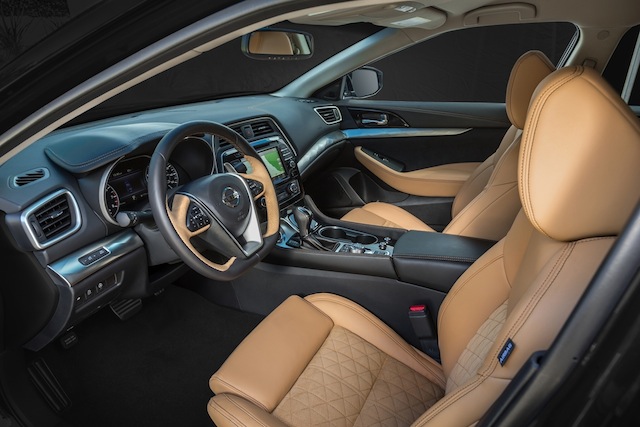 The term 4-door sports car was coined with the 3rd generation 1989 model but the 1981 Datsun 810 Maxima was the first to bear the name. In 1982, the 810 badging was removed and Maxima had a free ride as arguably the most haloed Datsuns/Nissan. The new Nissan Maxima should leave the hotplate sizzling with the new Aurion TRD, Volkswagen CC and the Subaru Legacy.
New York Auto Show spotlight: 2016 Nissan Maxima eighth gen
was last modified:
February 22nd, 2016
by