Mustang goes to the Gibraltar, and other places
Americans flex their muscles with an eight cylinder vroom thanks to the Mustang. What has been the best selling sports car in the US for 50 years now claims the same spot in a global context. According to Ford analysis of IHS Markit global automotive registration data, global sales are up by 6% compared with 2015 and 98,000 total cars shipped to customers outside of U.S. since 2015 (Ford Data). Mustang is now present in 140 countries and are on the way to six more! The exponential growth reflects the big sales gains in Germany and China, as well as the car's export to smaller nations such as New Caledonia, Gibraltar and Bonaire.
Pedestrian is a person, says safety campaign
"The Human Crossing" – a road safety campaign partnership between Smart Dubai, Dubai Silicon Oasis Authority and Volkswagen – has been recognised by the Middle East Road & Bridge Forum as the Best Road Safety Innovation Campaign.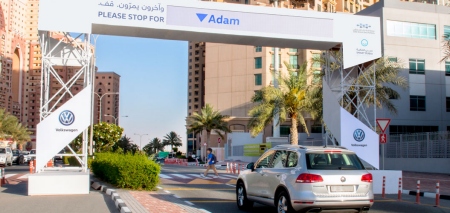 The Human Crossing involved the building of a structure over a pedestrian crossing outside GEMS Wellington Academy, Silicon Oasis. A display on the structure highlighted the name of each child crossing below, highlighting the pedestrian as a 'person' – reminding drivers that the person passing in front of them could be their friend, neighbor or family member.
Volkswagen Middle East is currently working on The Human Crossing 2.0.
Intersect by Lexus feature crossroad to the future
If you want to take a trip down future avenue as guided by Lexus, head for DIFC – to be precise, Intersect By Lexus, the award-winning eatery and cultural hub. Lexus is now displaying their first ever Fuel Cell flagship concept, the Lexus LF-FC. The luxury concept car was first unveiled at the Tokyo Motor Show 2015 could be the future of Lexus flagships with an emotionally inspiring design that defies convention, automated driving technology and visionary high tech – like an advanced human machine interface that can be operated by simple hand gestures, without the need to touch a panel or controls.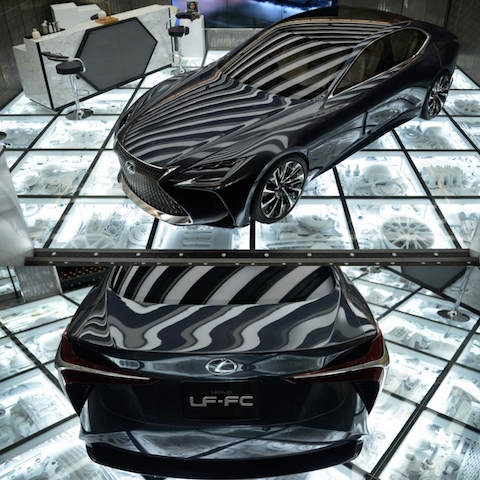 LF-FC is driven by a high output fuel cell power system that powers the rear wheels, as also two in-wheel motors in the front, making the LF-FC all-wheel-drive. The would give the full-size sedan precise torque distribution control and therefore exceptional handling and superior road stability.
Intersect By Lexus offers a unique menu of artisanal crafted food on the first floor besides a curated Library and a 500 sq. ft. garage on the lower floor, uniquely designed with over 150 hand-painted Lexus car parts covered with reinforced glass that holds the current concept car. The display is on till the end of August.
Renault-Nissan Alliance and Transdev join hands
The new partnership will seek to develop a comprehensive, modular transportation system that will enable clients to book rides, and mobility operators to monitor and operate self-driving car fleets. The research will initially include field tests in Paris-Saclay with Renault ZOEs, the leading electric vehicle in Europe, and Transdev's on-demand dispatch, supervision and routing platform.
The Renault-Nissan Alliance has been advancing efforts in connected-car technologies and mobility services through partnerships with entities including Microsoft to develop a single global platform to make driving more intuitive, intelligent and fun for their customers; and Japanese internet company DeNA for developing driverless vehicles for commercial services.
"The future of mobility will be P.A.C.E. – Personalized, Autonomous, Connected and Electric," said Yann Leriche, chief performance officer at Transdev. Transdev currently operates the world's first commercial driverless service on EDF's campus in Civaux.
The winner of Lexus Design Award 2017 announced
PIXEL by Hiroto Yoshizoe was chosen from 1,152 entries from 63 countries under the theme of 'Yet'. The installation featured below it also falls under the theme of ancient yet modern. It aims to create the experience of being grounded 'Yet' suspended by light―a wave 'Yet' a particle.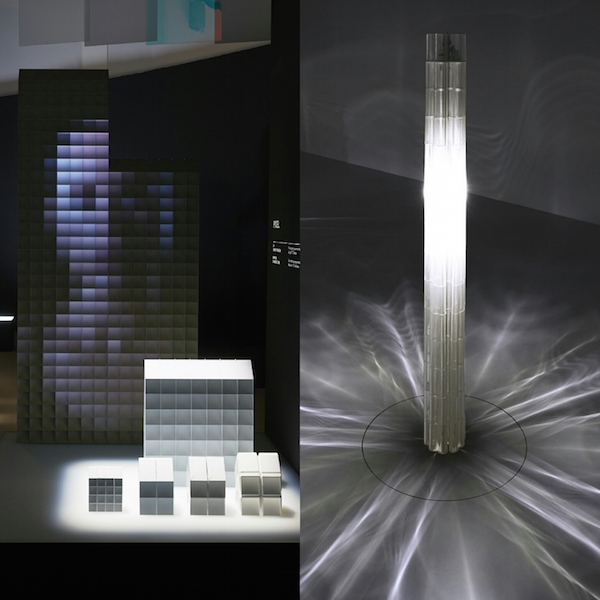 NewsTrack: April Catch up edition
was last modified:
May 4th, 2017
by