Nissan's #LegendarySalute to India is set to enter the Limca Book of records as its acclaimed sports car puts up a show of precision and control, outlining the world's largest-ever country map.
Nissan GT-R just entered the Indian market in December 2016. Nissan Motor India has already made a historic effort in leaving an impression on the world's largest democracy around the same time as its 68th Republic Day celebrations.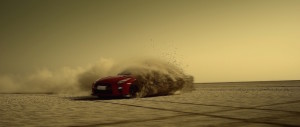 The legendary Nissan GT-R sports car carved out the world's largest-ever outline of a country map – a feat that has laid its claim to the Limca Book of Records – the Indian equivalent of Guinness Book of World Records for human and natural landmarks. The vast peninsula spanning over 3 million kilometres was roughly represented in three square kilometers.
Watch Nissan's salute to India on YouTube.
The venue for this dramatic event had to be soft enough to leave a deep impression, the texture and vision of the geography had to be nothing short of spectacular. So, Nissan chose the Sambhar Lake in Rajasthan for its level and dry lakebed surface, stunning vistas and soil that is soft enough to expose the marks for the high-flying camera drones.
Though the map would be approximate in dimensions and detail, speed and precision were critical to achieving this astonishing act as the car traced the twists and turns that would define the complex proportions of India's landmass. What followed was a befitting test of the GT-R's renowned driving performance, power and handling, ably demonstrated by Rahul Kanthraj, a professional rally driver, who steered the vibrant red GT-R through its extraordinary mission.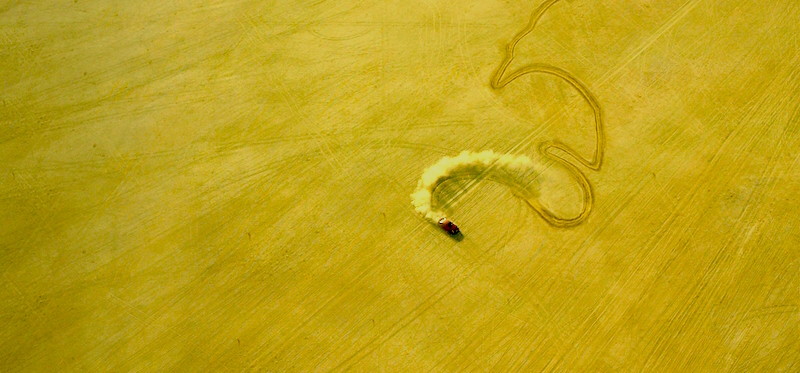 How did Nissan create a map as it drove ahead on the vast landscape?
Nissan ensured accuracy and likeness by plotting the map using the coordinates on a GPS device. Then multiple laps were completed to highlight the actual map. The amazing act and its result were filmed using drones and onboard cameras. Watch the unbelievable action now.
As the Nissan GT-R connected the last coordinate to the first and softly sped away, the outcome was 3 km long and 2.8 km wide, contouring the nation with a 14.7 km peripheral line. The event was held Officials in the presence of the officials from the Limca Book of Records. Once certified, this will be included in the 2018 edition of the book that is published in June next year in three languages: English, Hindi and Malayalam.
Produced at Nissan's Tochigi plant in Japan, Nissan GT-R arrived in India last December in its Premium Edition, and graced the garage of its brand ambassador, John Abraham, the action hero of Bollywood.
Nissan GT-R arrival leaves an imprint on Indian soil
was last modified:
February 13th, 2017
by