That speed is good enough to have records flying around like paper scraps. Whether you are going on straights, curves, bends or… even sideways.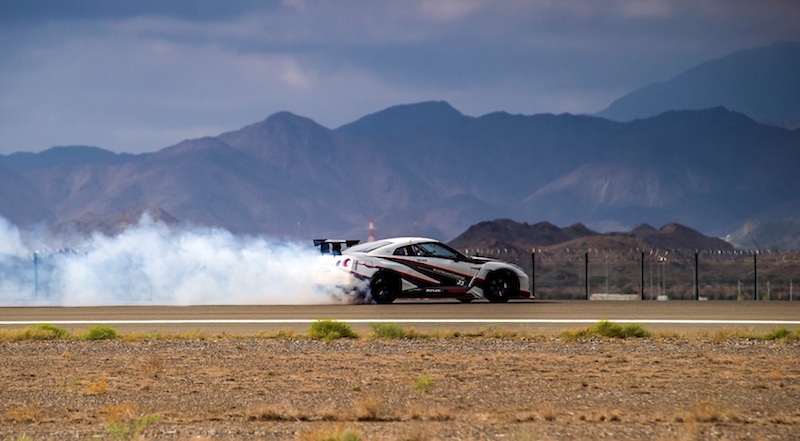 On Thursday the 7th, the three kilometer long runway of Fujairah International Airport witnessed airborne pride and thrill branding the runway in its fiery style. Masato Kawabata, the Japanese drift champion had just broken the Guinness World Record for the fastest ever drift. He had steered on a specially tuned MY16 Nissan GT-R at a 30 degrees angle and a speed of 304.96 kmph. What was broken was the 218 kmph set by Jakub Przygoński of Poland in a Toyota GT86 modified to produce 1068 bhp. The record-breaking GT-R is a heavily modified version of the pre-facelift model designed to generate 1380 horsepower. Watch the DRIFTING ACTION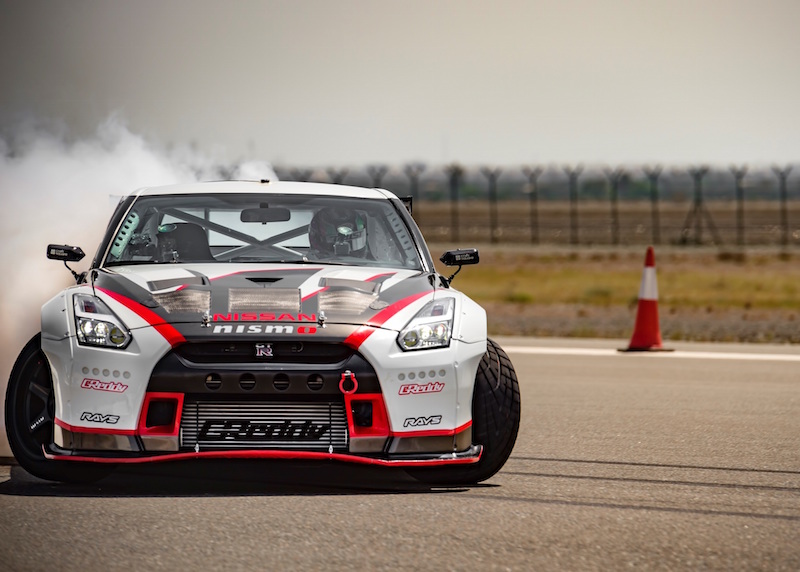 Aiming at crossing 300 kmph during the feat, Nissan had got GReddy Trust to adapt the car to send all the power to the rear wheels. The design targeted agility, stability and confidence-inspiring handling characteristics. Kawabata himself had put the GT-R through its sideways dance at Japan's Fuji Speedway facility. Masato Kawabata drifts for Team Tokyo and is currently the Japanese drift champion and title holder for the Japanese drifting series – reason enough for him to have been picked from a group of highly specialized drivers.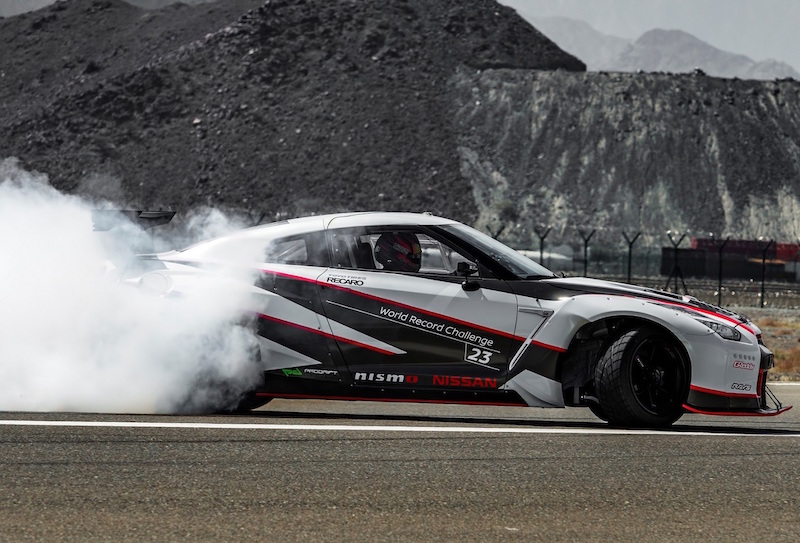 Fujairah International Airport itself was chosen for a reason. The experts estimated its 3km long airstrip to be long enough to attain the parameters needed for the challenge. The workshop was set up in one of the airport's hangars only 5 days prior to the event and under stringent security, the tyres, the spare parts and the specially tuned car itself were prepared for the D-day.
Samir Cherfan, Managing Director of Nissan Middle East thanked the authorities and staff of Fujairah Airport who made this feat possible through meticulous arrangements. Other significant participants who deserve kudos are GReddy Trust's technicians who worked on the specially tuned MY16 Nissan GT-R setup on site, technicians and logistics personnel from the Prodrift Academy, Recaro for the driver's seat, RAYS for the supply of special, lightweight alloy wheels and Toyo Tires for the drift tyres that were specially designed for this stunt.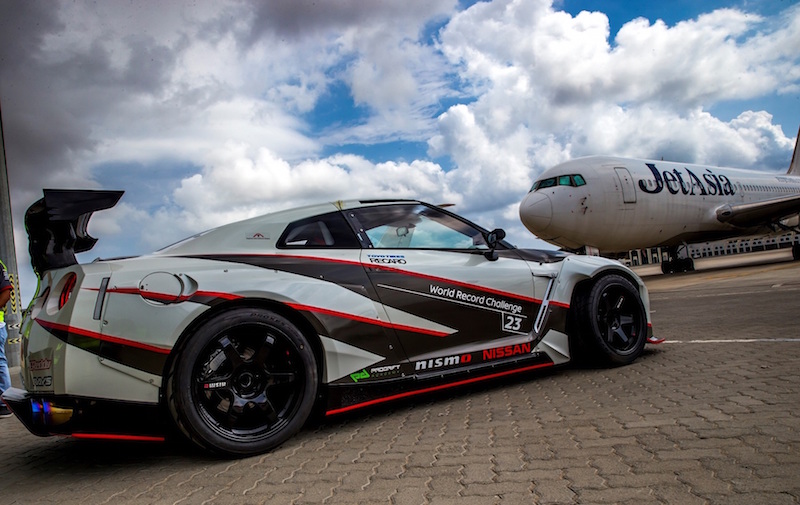 The team had only three attempts to break the record as per Guinness World Records guidelines. This is the fifth time Nissan is making an entry into the GUINNESS WORLD RECORDS from the Middle East. The tough challenge was set up to highlight the endless capabilities of the iconic GT-R in the wake of Nismo brand's entry into the Middle East.
Nissan GT-R lands Drifting world record at 305 kmph
was last modified:
April 11th, 2016
by