Nissan calls it the "Hero of All Terrains in Life". And the terrain includes the tarmac of an airport and now an impressively high sand dune. The Patrol has landed the GUINNESS WORLD RECORDS™ title for the fastest time to ascend a 100-meter sand dune by a production car.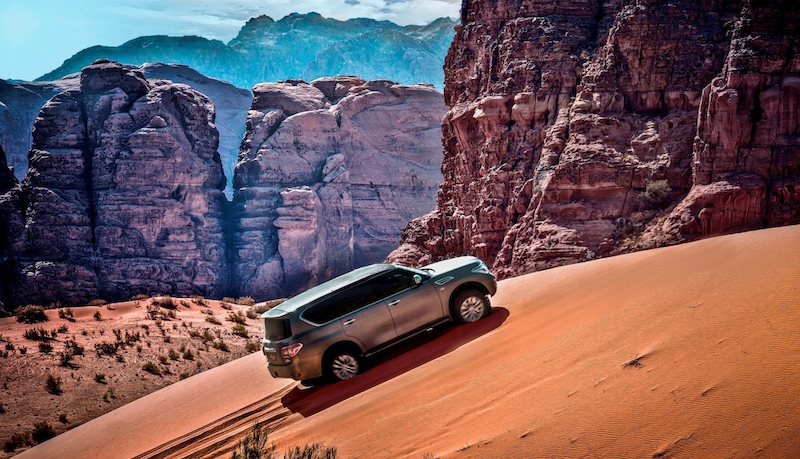 The highlight of Abu Dhabi Desert Challenge and the Cross Country World Cup, the Nissan Patrol climbed the imposing dune in Jordan's Wadi Rum in a staggering time of 4.9 seconds to break the GUINNESS WORLD RECORDS™ title for a second time in a year.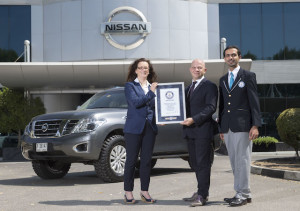 The earlier instance was when an unmodified production Nissan Patrol pulled a cargo plane, fed with fuel and cargo, weighing 170.9 tons, for over 50 meters. The record was set at the Sharjah International Airport, for the 'heaviest object pulled by any production vehicle'.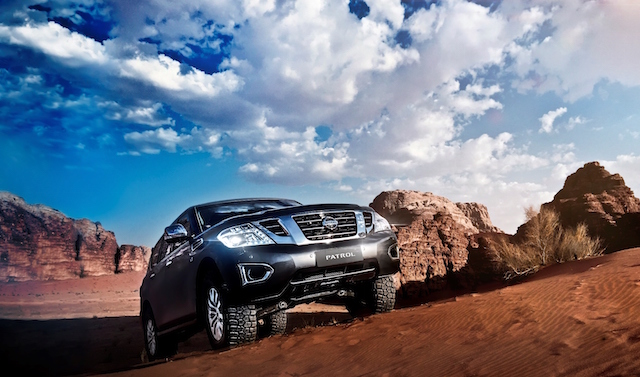 The unrelenting and quick drive up was performed by an off-road instructor, and is aimed at proving the technological superiority of Patrol. Nissan has pioneered automotive technologies like Hydraulic Body Motion Control System (HBMC), aimed at keeping the car flatter with less body roll during lane changing and cornering, while stabilizing it loose and uneven surfaces. The Patrol is equipped with an All-Mode 4×4 system, which allows the driver to quickly shift between modes – sand, on-road, snow and rock. The car also features easily selectable Hill Start Assist and Hill Descent Control functions for braking on slopes.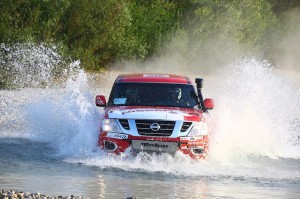 Ever since the first Nissan Patrol in the Middle East arrived in Kuwait in 1956, the fight between the Land Cruiser of Toyota and the Patrol of Nissan has been one of the most interesting legends in our motoring domain. This looks like a particularly glorious season for Nissan's fighter bull. After all, the big chief has been outselling the humbly iconic Sunny, reading from the last report.
Nissan Patrol climbs dune in record time
was last modified:
February 22nd, 2016
by