Formula E's pre-race edition takes us to dreamy Paris, where Di Grassi is preparing for the race he went on to win and muses on how trying these tracks could be for his former Formula 1 rivals Vettel and Hamilton. Watch this fascinating talk on CNN SuperCharged; read it right here.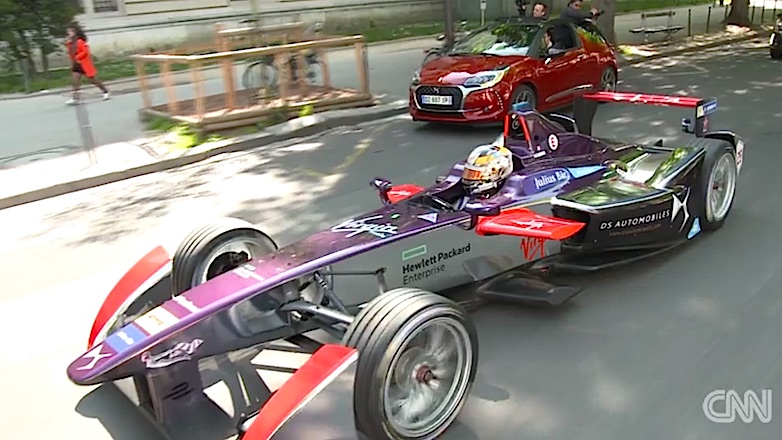 Paris is a destination most first timers approach with a trembling heart. It is now the city's turn to feel the first time quiver as it plays host to the Formula E race. Against the backdrop of the Eiffel Tower, circling Les Invalides, Formula E's Paris edition is a stunner. Passion runs high in the city of love and fuels the race for the Formula E championship.
Brazilian Lucas Di Grassi of Abt Schaeffler Audi Sport knew that the stakes were high after having lost his lead in Mexico because his car was 1.8 kilos under the minimum. He admits, "It was an honest mistake – and we didn't win the race because of that. More than myself, the team was very frustrated, and to come back from that with another victory and taking the lead of the championship was the best reward I could have and my team also."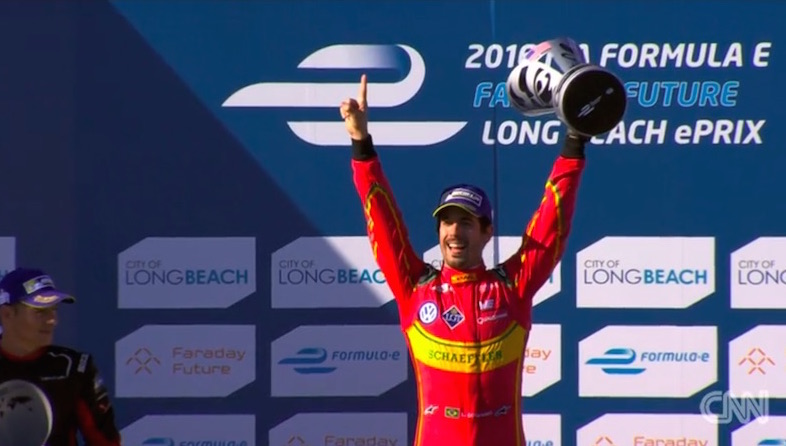 Clearly, his confidence has returned in full, as he invites F1 champions Sebastian Vettel and Lewis Hamilton to try their skills in a Formula E race!
Di Grassi explains the 'dare', "They are fantastic drivers; they are the most talented drivers of our generation and maybe, I would say, almost our lifetime, but if they come to Formula E they would find it hard. They will have to learn the tracks, because all the tracks are brand-new, they are all city tracks; you cannot practise on the tracks. Because you cannot close Paris and say, "Okay, I want to practise". I think I will invite them to come to race, even if it's just one race, and see how it is. I'm sure they would be tough competition, but they would have a hard time."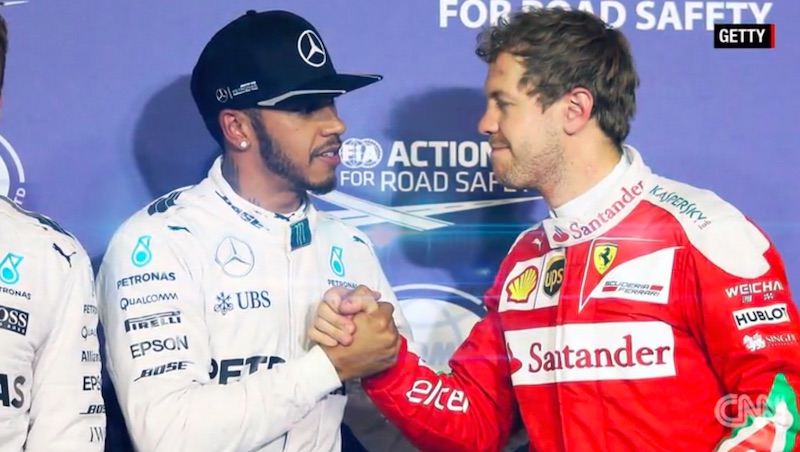 Watch Di Grassi's take on his victories, failures and competition in this interview.
Maybe this tough competition is what is drawing more people to the races. Just the way a real race should, because you can't expect the love for green Earth fuel your love of racing, for too long! In Mexico, 40,000 people watched the electric action from the sidelines while Paris was completely sold out at the time of this interview – and this is great news because Formula E is a sustainable new wave of motoring technology against everyday tracks and timeless cities. It's a brilliant intersection of the past, present and future.
[With editorial inputs from Georgina Paul]
Paris e Prix champion dares F1 champs to go electric!
was last modified:
May 4th, 2016
by