The 2016 edition of the Red Bull Car Park Drift championship will be leaving red letter days all along the year with the series already flagging off in Doha on January 28th. The final champion will be decided in Muscat on the 9th of December. The penultimate event will take place in Dubai in November.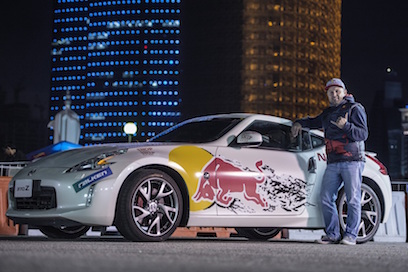 Growing in popularity since its start in 2008, the crowd-puller is expected to attract 75,000 spectators in 2016, compared to 60,000 last year. This year, Nissan will play a dual role in the series by being the main sponsor as well as by supplying a 370Z to be the main car driven by the record breaking Lebanese drifter, Abdo Feghali.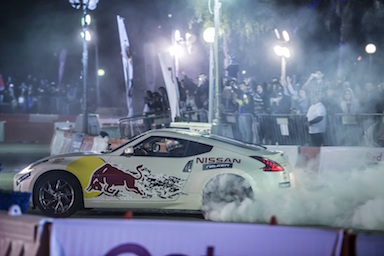 "The Nissan 370Z is an iconic sports car and is ideal for putting on a spectacular display of driver control," says Fadi Ghosn, Chief Marketing Officer of Nissan Middle East. "With Abdo Feghali behind the wheel, we are looking forward to some unforgettable performances that will highlight the diverse range of capabilities possessed by the 370Z."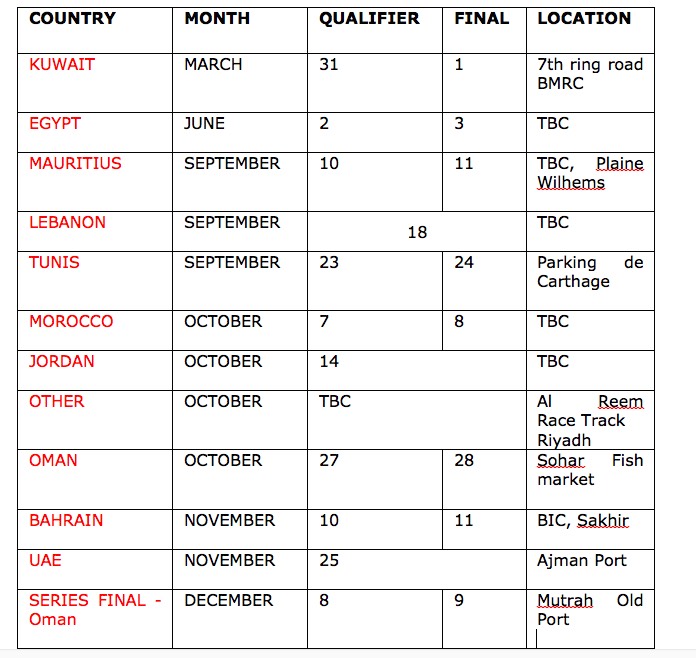 The participants will be judged for more than drifting skills, with car sound, tire smoke and looks all playing a part in overall rankings. Twelve countries are represented and drivers who win on a national level go on to Regional Qualifiers, followed by the Regional Finals where the King of Drift is crowned.
Red Bull Car Park Drift: 2016 Calendar
was last modified:
March 30th, 2016
by