Starting a new feature on Drivemeonline. REVIEW ON DEMAND! In response to reader requests and queries, 'if situation permits' a quick test will be initiated and a brief review posted. This is the first!
Quick glance: 3.7L V6 engine / 7-speed automatic transmission with manual shift mode / Intelligent All Wheel Drive / 326 hp / 360 N-m
Cabin Specs: Streaming Audio via Bluetooth® wireless • Advanced Around View® Monitor (AVM) • 7-inch colour display with Infiniti Controller • Infiniti Hard Drive navigation System • Bose Premium Audio System with 11 speakers
The price as tested: AED 155,000 (AED 143,000 onwards)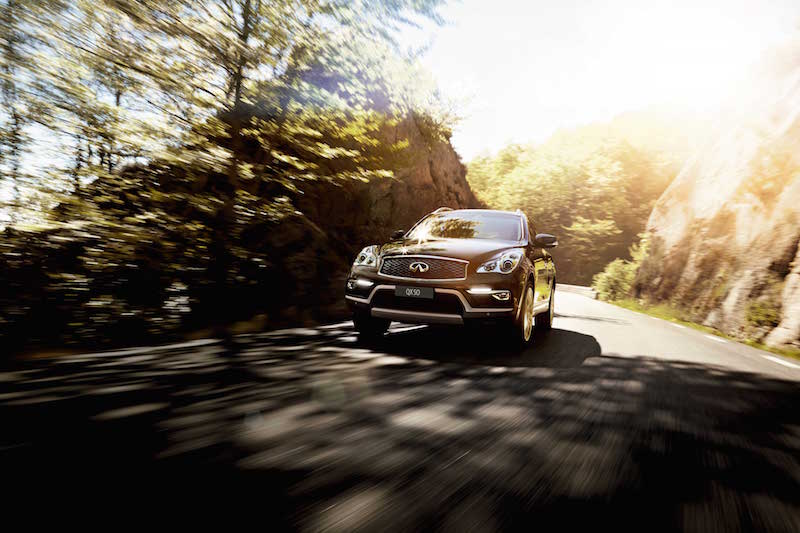 The excuse that it is a compact crossover doesn't deprive the QX50 of having the same engine as its bigger siblings – 3.7L V6 that is good for 326 hp and 361 N-m of torque. However, the image of humongous thrust that those figures bring to mind don't materialize on the actual drive of the QX50. On the other hand, despite being powered through a 7-speed gearbox, the acceleration is tuned to extend its climb up the tachometer, which lends it a throaty voice and a sporty context, further justified by the comparatively stiff steering. I guess this attribute, after all, doesn't overpower the design appeal, compact size, manageable handling and elegantly cozy interior; going by the popularity of the QX50 among the fairer kind as well.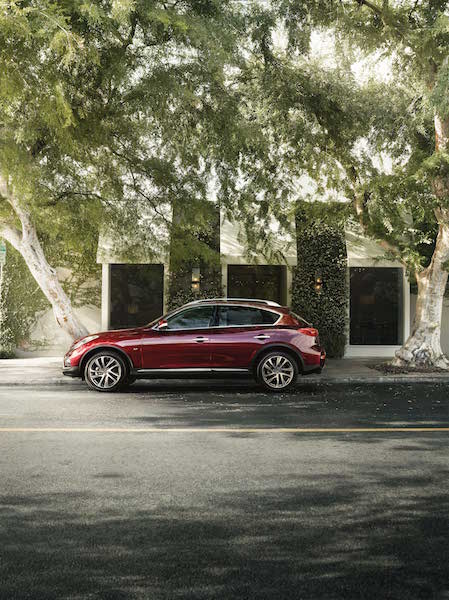 The dashboard control panel of large buttons set around a knob and a screen is classic Infiniti fare, with maple wood trims and imaginatively appointed dash and console. Seeing it in so many Infiniti cabins for so long should have initiated a slight tedium but on the contrary, a warm nostalgic feeling is what it exudes. The Infiniti QX50 comes in one trim level only, which lacks nothing of the available options list.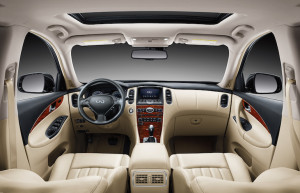 As I moved leisurely or gave into swift turns, the driver's seat felt quite snug and 'squeezy'; the leather is smoothly grained and looks expensive. The headroom and the rear legroom neither exclude six-footers nor make them feel comfortable doing a stretch. The boot space too passes off as somewhere between a large sedan and a small SUV. Electronic boot-lid closure and parking brake have been left out but then, those who like the sort of stiff steering and ride quality won't really mind that little effort.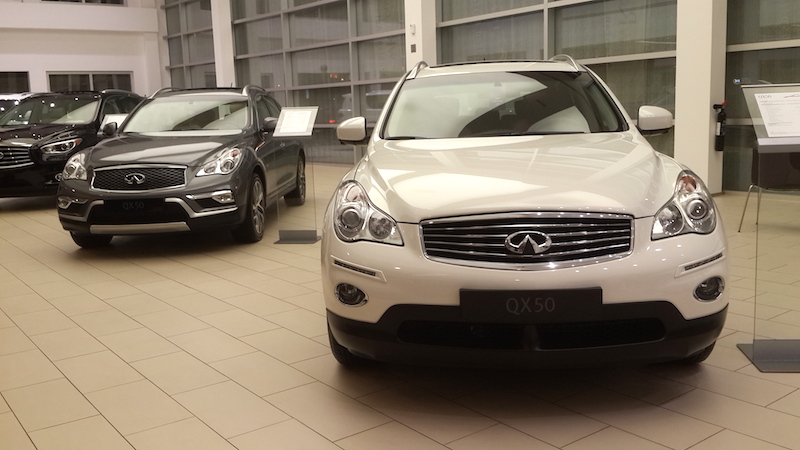 The only visible changes for 2016 is in the front where the flat, sedan like bonnet has given way to one that is more SUV-like and all the 11.4 cm increase in dimension seems to do with the hood, and the new signature grille that replaces the old billet grille. In reality, the wheelbase gets an extra 8.1 cm and legroom has increased by almost 11 cm.
For the uninitiated, the QX50 is what was formerly known as the EX.
Review on Demand: 2016 Infiniti QX50
was last modified:
December 27th, 2016
by