The 5th cycle of 'UAE Road Safety Monitor' was commissioned by RoadSafetyUAE and QIC Insured and conducted by YouGov in August 2017, based on the views of a representative sample of 1,010 UAE residents.
As a whole you can find positive trends all over. More people think good trends are happening on the road and less people think good trends are not happening. Now, that is good but in absolute terms, the perceived misbehavior is still high as per the report. The respondents were supposed to consider the last 6 months (February to August 2017) and the results of the perception survey may be summed up thus:
Fewer people thought traffic on the roads has become more dangerous
Fewer people thought they are seeing more vehicles speeding on the road
There was a 12% dip in the people who thought they saw more vehicles tailgating
10% fewer people thought they saw more phone-related distraction on the road while 8% thought they did not see as many phone-related distractions as in the August survey.
The trend of abruptly changing lanes, and without indicating, also seems to have come down according to these responses.
7% disagreed that their commute to work was taking longer, while there was a 10% drop in people who thought it was.
In absolute terms, the percentage of respondents who were involved in some sort of vehicle collision on the roads of UAE was 22% in February while it dropped to 17% in August.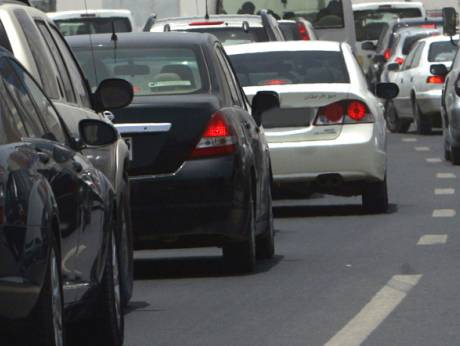 The only two negative trends came in the perception of improved road infrastructure. While 83% of respondents thought it did in the February cycle, that has dropped five points to 78%, the level it was exactly a year ago in the 3d cycle. Sadly for motoring enthusiasts, only 51% agreed to the statement "my enjoyment of driving in the country has increased" while 5% more of respondents did in the survey done six months before. Thankfully, 16% seem to disagree with the statement as well as against 20% in August. Which means, fewer people said, "Driving enjoyment has NOT increased." Slightly ironic, but that is the general thing about perception surveys.
Thomas Edelmann of RoadSafetyUAE comments: "For the first time in this long-term perception study (since 2015), all perceived behavior TRENDS point in the right direction: UAE motorists observe less lane swerving, less speeding, less distracted driving, less tailgating and overall less reckless driving."
One hopes, the good trends will continue and that we all consciously work towards it. [Share this article by clicking on the icons on the right.]
Road safety thought to improve while enjoyment trails
was last modified:
December 20th, 2017
by