Most powerful 4-door Rolls-Royce at AGMC
The most powerful 4-door Rolls-Royce ever, the limited series Rolls-Royce Ghost V-Specification, has arrived in Rolls-Royce showrooms at AGMC, the authorized dealer of Rolls-Royce Motor Cars in Dubai, Sharjah and the Northern Emirates. The 'limited' vehicle offers customers traits of effortless dynamism in a package that is equally engaging to both driver and rear seat passengers.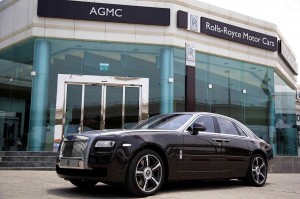 "This limited series celebrates one of Ghost's defining characteristics; the exquisite 6.6 litre Rolls-Royce V12 engine," Torsten Müller-Ötvös, Chief Executive, Rolls-Royce Motor Cars, said: "Since its introduction in 2009 an extraordinary marriage of assured presence and remarkable driving dynamics has endeared Ghost to a new generation of … successful entrepreneurs around the world."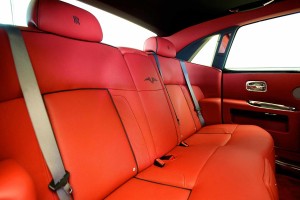 At the heart of the Ghost's driving experience is its hallmark V12 engine tackling 0 to 60 mph in just 4.7 seconds with 80% of power available from idle. This unique powertrain is celebrated with a 30bhp / 22kw power increase on all Ghost V-Specification motor cars, taking the total power up to 593bhp.
There are five specially selected exterior colours and optional visible chrome exhausts as well as a 21" part-polished wheels to choose from.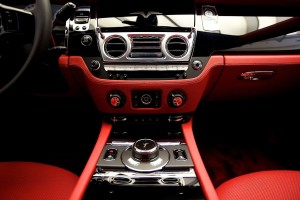 Bespoke Waterspeed collection at Abu Dhabi Motors
Abu Dhabi Motors, the sole dealer of Rolls-Royce Motor Cars in Abu Dhabi and Al Ain, has confirmed that it is one of a very select list of dealers across the globe to offer the ultra-exclusive Waterspeed Collection with only 35 Phantom Drophead Coupés produced.
The eye-catchingly beautiful Waterspeed Collection celebrates Sir Malcolm Campbell's historic and seminal act of British daring and endeavour. On 1 September 1937, Sir Campbell headed out onto the calm blue waters of Lake Maggiore on the Swiss-Italian frontier to establish his legend as he set the world water speed record of 126.32 mph in a Rolls-Royce-powered Bluebird K3 hydroplane boat. Campbell's momentous courage not only captured the world's attention, but also reaffirmed the Rolls-Royce R-Type engines' record-breaking superiority after triumphs on land and in the air.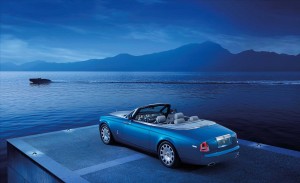 Taking inspiration from Campbell's record-breaking watercraft, only the finest contemporary materials – never used before on a Rolls-Royce – furnish the Waterspeed Collection. It will take over 80 hours for a Rolls-Royce craftsperson to manufacture and hand brush each car's striking brushed steel deck while the coachline, complete with Bluebird motif, will take another four hours to hand-craft using a unique squirrel-hair brush.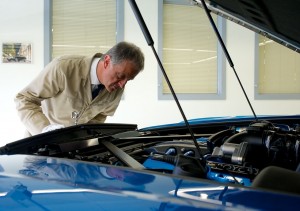 This exclusive car will be launched later this month at the world-renowned Concorso D'Elegenza at Villa D'Este on the shores of Italy's world-famous Lake Como, where it will be unveiled to the public for the first time. It was on the adjacent Lake Maggiore where Campbell first established his legendary reputation.
Rolls-Royce: Most powerful 4 door and bespoke Waterspeed collection in UAE
was last modified:
February 22nd, 2016
by