Do cars have an after life? While most of them would 'live on' in classic car museums or framed as a living room memory, a Mustang that serves its time in the automotive world could come back into your personal space – alive and ticking.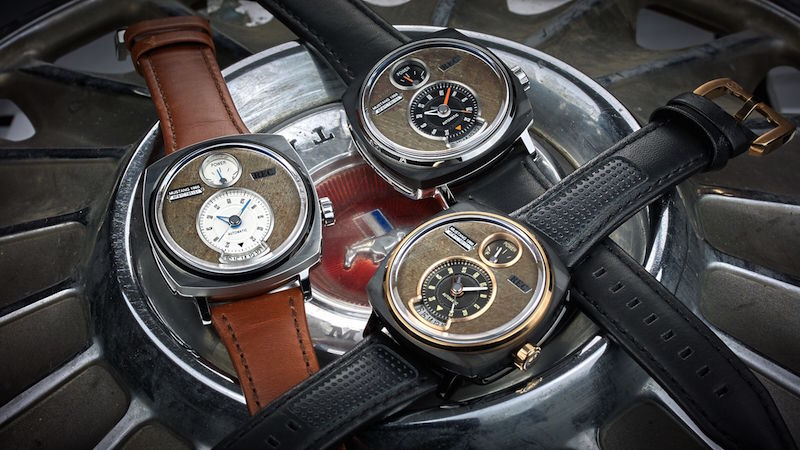 Visibly featuring traits of a Mustang, and actual components that once belonged to the Ford muscle car, this watch could be the next best thing to a Mustang, an enthusiast could hope for. The package even comes complete with a souvenir video that chronicles the history of the source vehicle. Each finished design incorporates the vehicle identification number, year of production and classic Mustang design cues. A power dial designed to look like a fuel gauge shows remaining battery life, while the hands, date, and dial numbers are all influenced by a Mustang's dashboard.
Authors of the idea, Christian Mygh and Jonathan Kamstrup, comb salvage yards for models that lend themselves to be transformed into hundreds of unique timepieces. "Most people would just see a pile of metal, a ghost of a Mustang. We see something completely different – the soul of a car and a story that needs to be told," said Mygh. The watches are created by REC Watches, Denmark, and cost USD 1495 upwards (about AED 5500).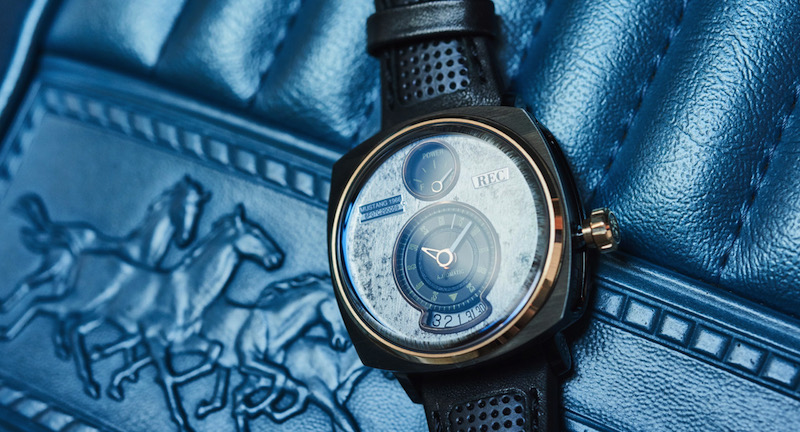 Now, while I find the watch idea a charming tribute and a brilliant product idea, I wonder how much sense would a little historical note about the long gone Mustang make – unless it is something like the rare 1966 Raven Black model that formed the basis of the limited edition P51-04 collection of 250 watches. Die-hard Mustang fans can even create a custom timepiece from parts donated by customers like World Champion Drifter Vaughn Gittin Jr. who incidentally owns a watch that includes carbon fibre bodywork from his 700 horsepower World Drift Series For Mustang RTR.
Mustang was named after a World War II fighter plane and quickly rose to legendary status. Within four years of its launch, its superstar status was cemented by the1968 action movie "Bullitt" with Steve McQueen.
Scrapped Mustangs kept alive and ticking!
was last modified:
December 27th, 2017
by