Gumball 3000 is not another race. In fact it isn't even a race, as far as events that move cars at great speeds go. It is instead an event that moves people – across cities and across the realms of art, fashion, sport and popular culture. Which is why the unveiling of the cars that took place at Café Rider was not just about cars – even as the loud roars and louder colours of attendee supercars filled the ambience.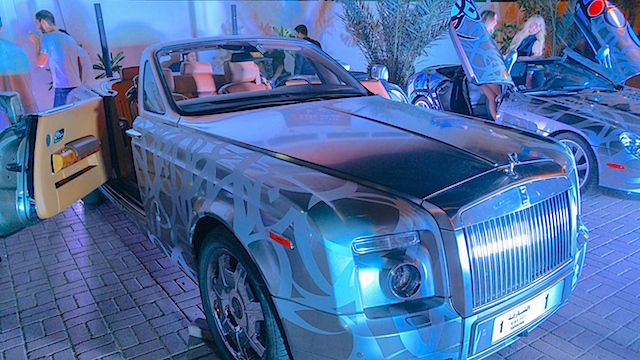 The event was about three cars – Rolls Royce Phantom, Mercedes SLR and the Mercedes G63 that would participate in the Gumball 3000 rally. It was about Sheikh Mohamed Al Thani, Mohammed Al Othman, Masoud Mohammed, Raed Zidan and Omar Zidan who would travel from Riga to Mykonos in these cars representing the UAE under the banner "Habibeez". It was as much about popular art, represented by the award winning Tunisian artist El-Seed, who joined the team in bringing the cars to life with his unique design of magnificent calligraphy, depicting a famous verse‫  by the Tunisian poet Aboul-Qacem Echebbi:"He who does not like to climb mountains, lives his whole life between the cracks." So, it was about mountains too, and climbing them, and sports in general – no coincidence that Sheikh Mohamed Al Thani (@moealthani) is the first Qatari to summit the Mount Everest! It was about mixing cross-country adventure and street level fun, in a way no other race on earth does.
The 3000 mile (4800 km) race from Riga, Latvia to Mykonos, Greece takes place from 1-8 July, 2017. Via the cities of Warsaw, Budapest, Dubrovnik, Tirana and Athens.
"This race accommodates participants from a very wide breadth of nationalities and age groups and gives us ample opportunities to showcase UAE's diverse talents in extracurricular activities," says Sheikh Mohamed Al Thani, Chairman and Co-founder of Musafir.com.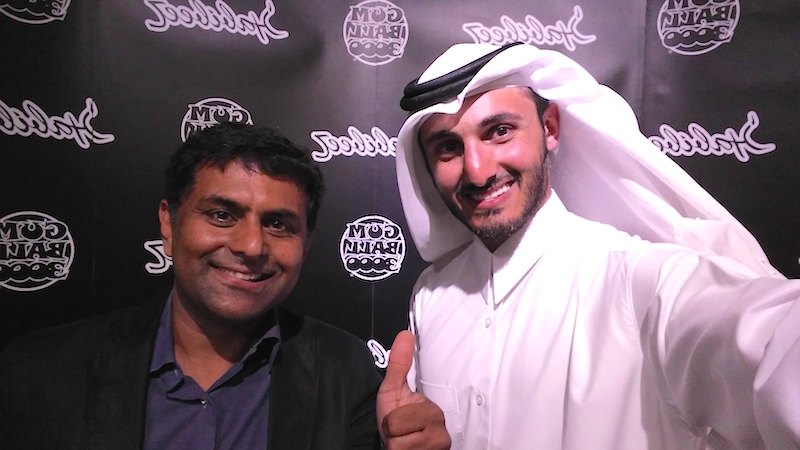 "Whether that is from the sports industry or art, our cars will demonstrate the exceptional potential the youth from the UAE has," he added. Truly representing the UAE culture, the participants will stand out in the traditional Emirati attire during the rally.
Now in its 19th year, Gumball 3000 is the ultimate aspiration adventure annual road trip where 250 carefully selected entrants in 120 incredible cars (from Bugattis to Batmobiles) drive a 3000 mile route over 7 days. The trail is marked by concerts, art displays, fashion shows, sports demonstrations and more.
Team Habibeez unveil Gumball 3000 cars
was last modified:
May 24th, 2017
by