If it isn't worth taking a picture of, it is not worth remembering; and if it isn't worth a selfie, don't even bother talking about it. Because you want to be seen in places you 'have to' be seen in! And let the world know where is passion taking you these days. This weekend, for your sake, I hope these 10 were on your click list. This is where macho men are caught pouting (LOL) and if you missed it, you could be excused if you decide to just sulk! [IF YOU WANT TO BE AT DUBAI MOTOR SHOW THIS EVENING, BELIEVE IN LAST MINUTE LUCK AND POST A COMMENT BELOW – WHAT'S YOUR FAVOURITE SELFIE POINT IN THIS STORY. WINNER ANNOUNCED AT 5PM TODAY. COLLECT PASS AT THE VENUE AT 6 PM.]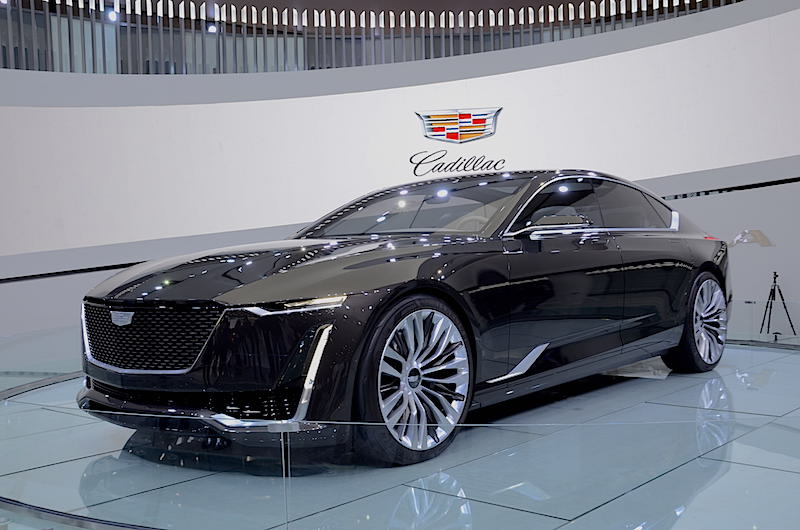 Cadillac Escala Concept This is one car most of the visitors remembered when questioned after the show. Not without reason. The Escala is the future face of Cadillac with a handsome grille and clean, delicately woven interiors.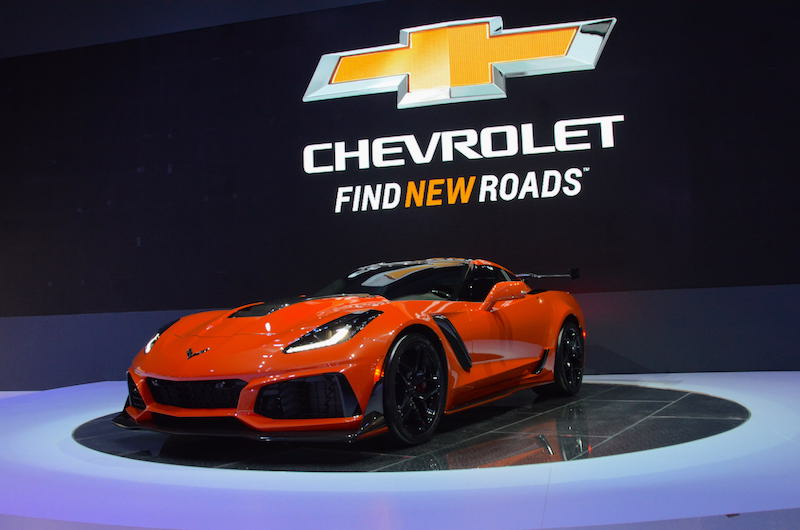 Corvette ZR 1 If I weren't aware of the 6.2 L monster power source within and what this car could do, I would have called this Corvette ZR 1 'cute'. I'll still call it the sweet dessert of the devil. Go on, click a selfie while it sleeps!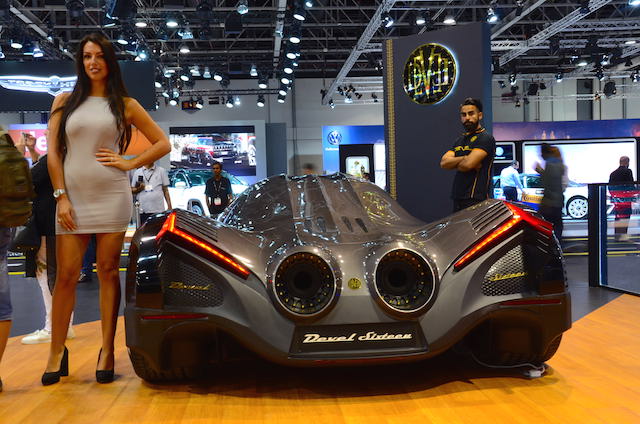 Devel 16 Talk about the Devel, and there you are in the face of two volcanoes gaping from its err… rear. That's where from fire breaks just before it sweeps past the 100 kmph mark with a little left for the 2-second tick! Quick… click that selfie with UAE's own super-hyper-monster-car, the Devel 16!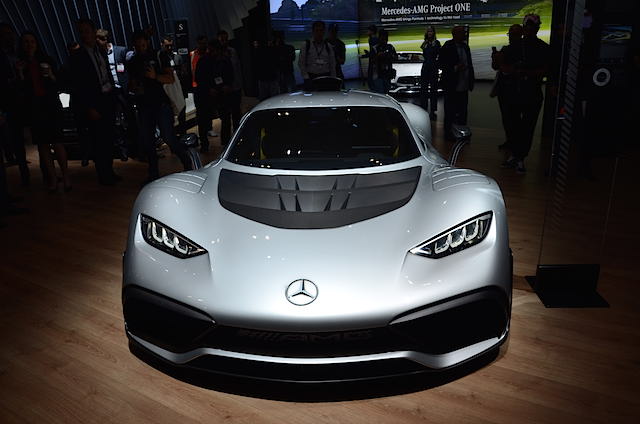 Mercedes Project One Project One could be Number One on the list if it weren't for the awesome monstrosities waiting to ambush you outdoors! It is Mercedes's assay at the nebulous racetrack of Galaxy U-21 with a Formula 1 engine breathing fire – the same engine that catapulted Hamilton to the 2015 podium!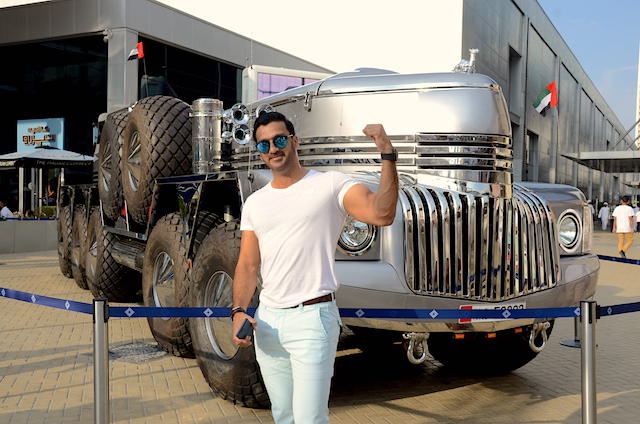 The one that shall not be named
One of the most popular clicks just outside the main entrance, this 'thing' is all steel, all muscle and all awesomeness! I could hear the question being repeated over and over… "What is this?" But that doesn't stop anyone from taking a picture with it, does it?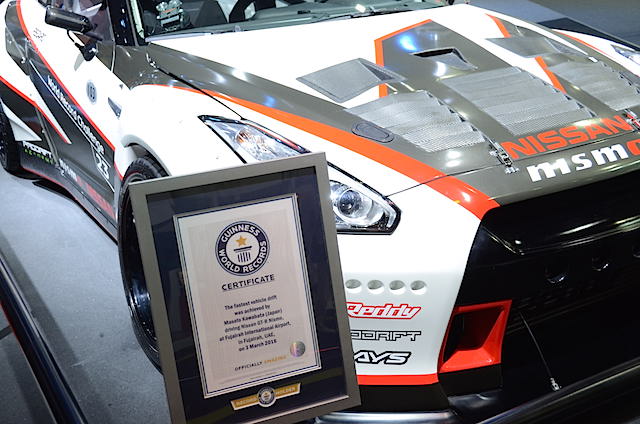 Nissan GT-R Don't we all love a Guinness Record, especially when it bears the weight of 1290 horsepower! This GT-R is the one that slid to the fastest drifting speeds in Fujairah, at 305 kmph! So smile… this is one for the record!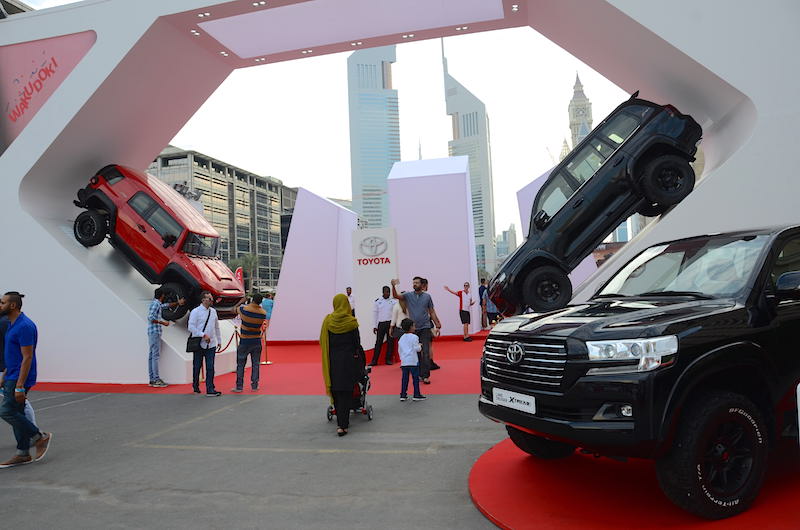 Toyota 4×4 Adventure Zone
I call it the 'selfie gate' – there is more than one selfie point here, and depending on the angle you take a picture in, there is an FJ Cruiser waiting to land on you; a Prado that's resting on the strong bulwark of a LandCruiser… anyway, the majestic Emirates Towers in the background sky will also give you an idea out of the blue!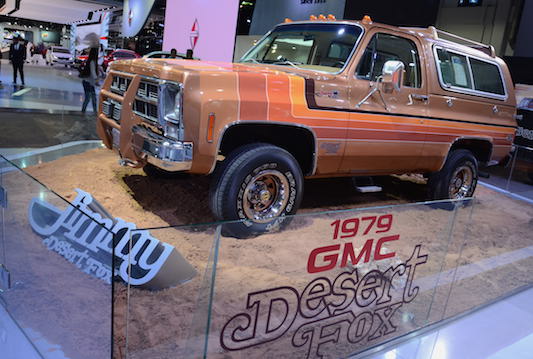 Jimmy Desert Fox 1979 Chevrolet has just introduced a new Sierra as a new Desert Fox 'concept' with some accessories meant to boost its off-roading capabilities, bringing back memories of its old Desert Fox. Well, Jimmy needn't be revived just in memories. There is one from 1979 lent by its kind owner. He won't mind your posing with his prize!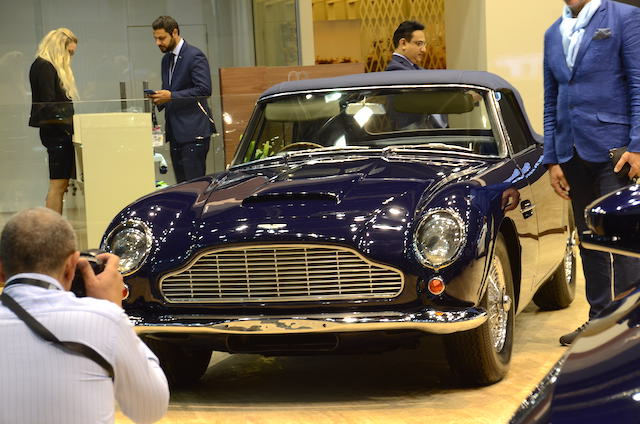 Aston Martin DB 6 Now, as far as Classics go, there is nothing like the storied leather in this blue DB cabin, that has been the seat for guns, buns and puns. Treat yourself to a moment with this Aston Martin or if you prefer the Valkyrie, its is just outside the frame of this picture.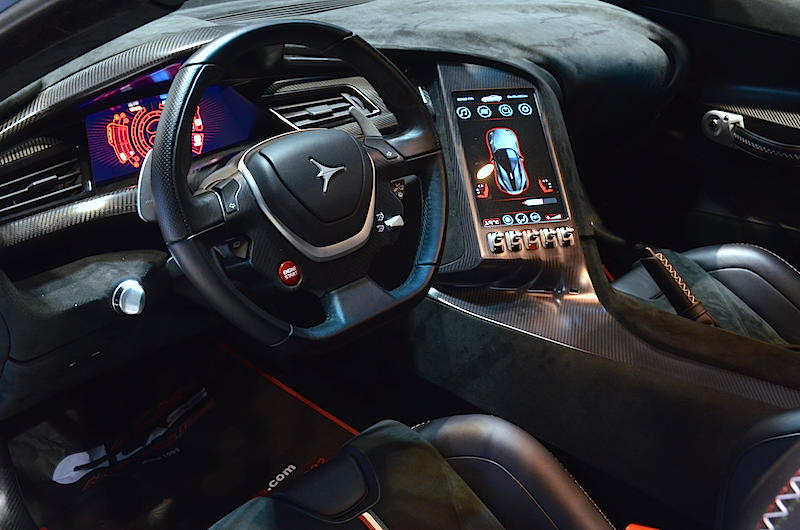 Vulcano Titanium Car
Now, this is perhaps one selfie point you might never get access to. It is inside the world's only Titanium car – the Vulcano. Titanium is held in place by carbon fibre that enwraps the body. Inside is similar to Aston Martin concepts in material and look, but the dashboard and console has some neat sci-fi graphics in place. The Project Manager is a kind gentleman, so if you stayed around long enough… you just might be in luck!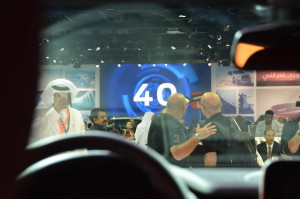 Well, there is an eleventh probably should have been the 1st. But thanks to the crowd clicking selfies, I couldn't get close enough for a proper picture! Anyway, my flash would have blinded my lens on the rebound! It is the gold-wrapped GT-R displaying a neat skin and tattoo technique for cars! Well, GT-R for once stands for the 'Gold Tourer'.
Top 10 selfie points at Dubai Motor Show
was last modified:
December 6th, 2017
by