As the summer cools its heels in the sands and greens, the simmering heat of motoring action takes over the tracks of the UAE. Already flagging off the racing season with the Radcal Winter Cup, NGK Cup and Gulf 1000 series last week at Yas Marina, the 2013-14 season highlight will be the Formula 1 Etihad Airways Abu Dhabi Grand Prix on 3 November. But there are other avenues of excitement for rally buffs as well as racing aficionados at all levels. As many as over 120 competitive events will celebrate single-seater and touring car circuit racing as well.
UAE Rotax Max Challenge: The national karting championship will include more double headers, and will cover five venues, crossing the border into Oman for the first time besides Grand Prix track at Yas Marina Circuit, Al Ain Raceway, Dubai Kartdrome and Al Forsan in Abu Dhabi. Entry-level motor sport will gain further boost with the AARKC and Dubai Autodrome Motor City karting series.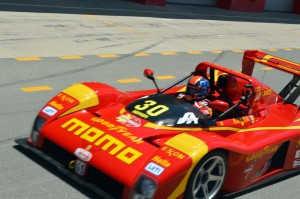 UAE Desert Championship: The inaugural series consists of four Baja-style events taking place in October, November, January and February, with categories for cross country cars, cross country buggies, motor cycles and quads.
More on the UAE motor sport calendar: UAE Touring Car Championship, UAE Radical Winter Cup, Dunlop 24 Hours of Dubai boasting its largest ever starting grid in its 9th edition, and the Gulf 12 Hours at Yas Marina Circuit.
Single brand challenges: Porsche GT3 Cup Challenge Middle East, the Maserati Trofeo Championship starting on the 14th of December at Abu Dhabi READ MORE ON MASERATI TROFEO and the Ferrari 458 Challenge Asia Championship in March.
Get more info on the GT3 Cup Challenge from Porsche or Read 2013 GT3 Cup team and schedule
In its 5th edition, F1 Etihad Airways Abu Dhabi Grand Prix guarantees another pulsating race weekend at Yas Marina Circuit, supported by the GP2 series, the Porsche Mobil 1 Supercup, and the GP3 series for the first time.
Dubai International Rally, the 35th edition of which rounds off the FIA Middle East Championship in November, and the Abu Dhabi Desert Challenge, running for the 24th time from 4th to 11th April as part of the FIA World Cup for Cross Country Rallies, and the FIM Cross-Country Rallies World Championship for bikes.
Plenty of biking boom! Desert Championship has a special category for bikes, and the world championship stage provided by the Desert Challenge, with the season getting complete with the National and Club Motocross series.
UAE motor sport exciting 2013-14 season ahead!
was last modified:
February 22nd, 2016
by