Eleven year old Ziggy Kermanshahchi finished a glorious fifth in the Mini MAX class even as six racers from Team UAE and Oman made it to the Rotax MAX Grand Finals 2016 in Italy. Ziggy fought his way from the 11th place on the grid to finish just 4 seconds behind new World Champion Jayden Els from South Africa. His brother Taymour Kermanshahchi also raced alongside.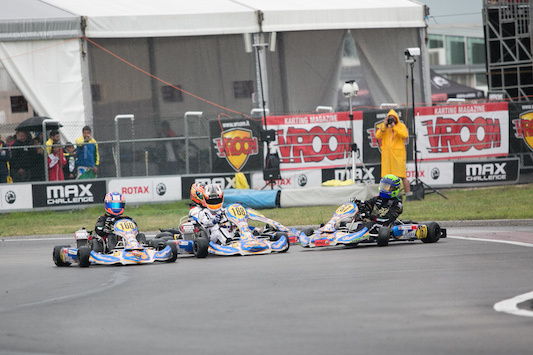 This was the UAE's first outing in this category at a Grand Finals – speaks volumes about the distance UAE-based talent has covered in recent years, and the positive bearing the UAE Rotax MAX Challenge has had on them.
As Taymour Kermanshahchi raced to the 8th place Omani national Abdullah Al Rawahi crashed out from among the front runners during lap 3. Al Rawahi's pace and race craft left an impression as he rapidly gained a steady foot with a number of clinical overtakes that saw him at the 7th position. From there, though he powered past the Canadian Marco Signoretti, the two drivers touched under braking forcing them both into a spin and a disappointing retirement.  "For me, there is always next year." The positive-spirited Al Rawahi concluded with a wry smile. Ferenc Kancsar went on to win the Final and retain his Championship crown.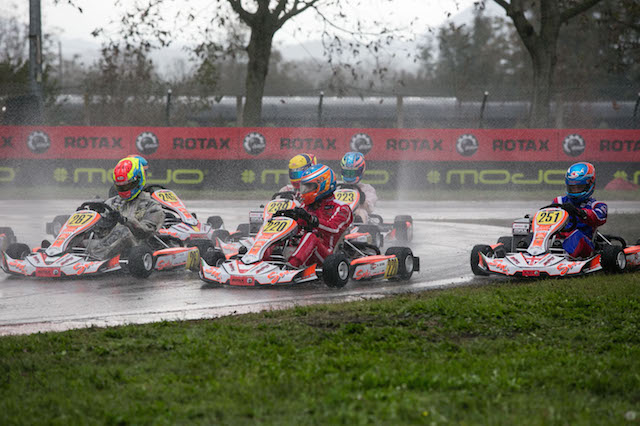 Rotax MAX Challenge Grand Finals Champions 2016:
Micro MAX      – Diego Laroque (USA)
Mini MAX        – Jayden Els (RSA)
Junior MAX     – Mark Kimber (GB)
MAX                – Denis Mavlanov (RUS)
DD2                 – Ferenc Kancsar (HUN)
DD2 Master    – Lee Mitchener (AUS)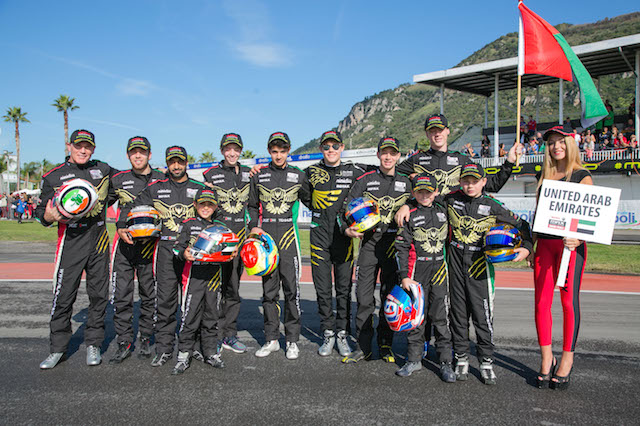 The drivers (and race numbers) representing Team UAE and Oman at the Rotax MAX Challenge Grand Finals 2016:
Micro Max 43 – Oscar McElroy (Top ranked UAE-based Micro MAX competitor)
Micro MAX 44 – Rashid Al Dhaheri (Leading Micro MAX Emirati National)
Mini MAX 83 – Ziggy Kermanshahchi (Top ranked UAE-based Mini MAX competitor)
Junior MAX 166 – Tehmur Chohan (UAE Junior MAX Runner-Up)
Junior MAX 167 – Lucas Petersson (Top ranked UAE-based Junior MAX competitor)
MAX 267 – Pasqual Pook (UAE MAX Champion)
MAX 268 – Giulio Peroni (UAE MAX Runner-Up)
DD2 365 – Abdullah Al Rawahi (Oman DD2 Champion)
DD2 366 – Taymour Kermanshahchi (Former UAE Junior MAX Champion)
DD2 369 – Edward Jones (Indy Lights Champion 2016)
DD2 Master 471 – Anthony Hogg (UAE DD2 Master Runner-Up)
DD2 Master 472 – Hussain Umid Ali (UAE DD2 Master Champion)
UAE stars in Karting Grand Finals for first time
was last modified:
December 16th, 2016
by