Along the Abu Dhabi Corniche breakwater, as the racing yachts unfurled their sails, a wave of carnival spirit swept across the Volvo destination village. Last Saturday, Abu Dhabi witnessed the departure of the racing vessels to their next shore of pursuit. The third leg of what is known as the toughest round-the-world sailing event – Volvo Ocean Race – was flagged off to Sanya on the Chinese coast, as onlookers and loved ones bid farewell to the fleet. It also marked the grand finale to the Abu Dhabi leg of the race.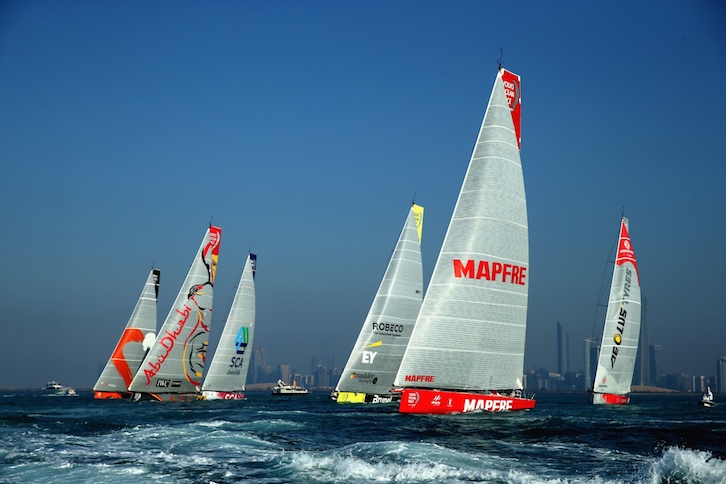 The capital city had played a stunning host to the Volvo Ocean Race for three weeks. The Destination Village on the Corniche breakwater added glitz to the holiday season and New Year with concerts and entertainment offerings, creating a one of a kind stopover experience for visitors to the village.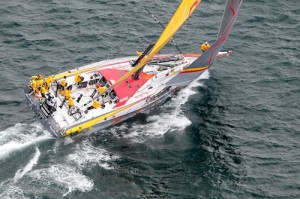 Into its 12th edition, the spectacular race will yet again spin nine months of pleasant and perilous seafaring tales, before it makes its final stop at Gothenburg, the Swedish home of Volvo in June 2015. The Volvo Ocean Race began as usual with the first in-port race in Alicante, Spain, in October 2014. The journey will cover 11 ports in 11 countries on 5 continents racing along 38,739 nautical miles – equivalent to 71,745 kms.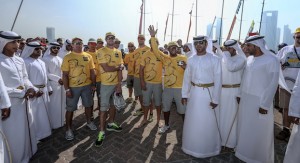 The 5,200-mile Leg 2 was won by Team Brunel, the Dutch boat. Finishing third, Abu Dhabi Ocean Racing made a heroic homeport call, skippered by Britain's double-Olympic silver medalist Ian Walker. The crew includes UAE national helmsman and trimmer Adil Khalid. The yacht is named Azzam – which means determination in Arabic.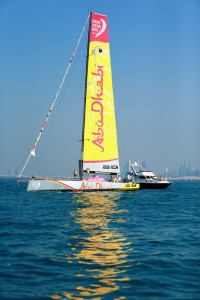 All-new Volvo XC90 showcased during the Volvo Ocean Race stopover
The XC90 was unveiled in Stockholm in August 2014 with two models – Inscription and Momentum. The first 1,927 were exclusively sold online. The number celebrates the founding year of Volvo and these individually numbered black First Edition cars were sold out in 47 hours.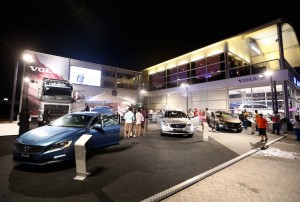 The XC90 showcased at the pavilion was the XC90 T8, a twin-engine plug-in hybrid and high-performance car rolled into one, delivering 400 hp. While we have to wait till year-end to meet the XC90 T8, its T6 sibling will be available for sale at Al Futtaim Trading Enterprises from July onwards. The supercharged and turbocharged XC90 T6 All-Wheel Drive will have an output of 320 hp and a maximum torque of 400 Nm and will retail from AED 250,000 onwards.
Volvo Ocean Race creates a carnival, showcases all-new XC90
was last modified:
February 22nd, 2016
by