As we celebrate 100 reviews and beyond, it's obvious. What we test and what we don't. Still, it feels good to tell you all about it.
It probably matters to know who are the 'we' in the statement above. It primarily includes 'me' – your faithful test driver and narrator, the man with an overwhelming passion that drives the mind almost to the verge of stupidities and an overriding hint of reason that pulls back the hand or the foot before taking the plunge! The 'we' involves my family, who willingly complies to be sitting ducks for body lean tests and how numb one's bottom gets, sitting on badly suspended firm seats. 'We' includes friends and folks who are carried away by their 'fan-hardy' attitude into taking quick spins with me, on one condition – express how the car made them feel; either in a couple of explanatory sentences or in one spontaneous expletive! Each review even takes into account tactile observations of our washing bay team, who expertly comment on how short-lived a particular car's glossy finish will be on a rainy day!
The 'we' may even count in that last upright cone on the slalom.
What we test and what we don't
Crash tests are the first NO; okay, that was rather obvious! That's why we survive every time to tell the story. Crash test details are available elsewhere, and safe driving – which we advocate all the time – will probably save you from coming up with arbid results of your own in this regard.
Speed tests are something else we stay away from – at least officially. Because, how do you test the maximum speed of a car that is locked at 250 kmph more truthfully than a brochure? This brings us to a question I've always had with speedometers. Why do they have limits of 300 when the car itself cannot go beyond 220; and the government as well as safety norms will not let you travel beyond a certain speed anyway?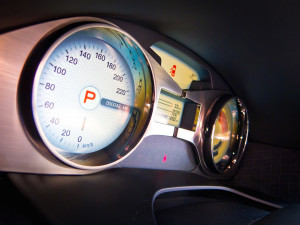 But then, 0-100 timings are something we enthusiastically test. Because, often the test figures achieved will have been clocked in an ideal environment and real-road results could vary, especially taking into account some terrible torque spins, sloppy road connects, inherent tailspin quirks and the lot. We also test mid-drive speed capabilities because it's important to know if the car will get past that truck on your next lane in time to avoid getting kicked hard in the butt.
Testing for the families
DriveME reviews test family comfort or convenience competence, with my own family back there – gauged by the intensity of the pain in the neck, or back, that the ride leaves my better half with; or the disappointment of my son in having to leave behind his bicycle because the boot is too small. We also have great opportunity to test boot space when we are called upon to pick up friends and folks from the airport. Arguably, these make ours the only review that does all this.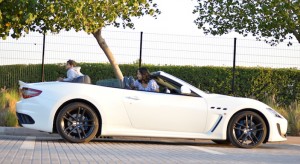 There is always an individual drive, where the car is tested for its reasonable extremes in terms of handling and that happens apart from the drive that takes good pictures, counts eyeballs and such inspiring stuff.
As a rule, anything that is useful on our drives or daily life turns into a test device – like the 'mother of all prams' that was till recently a part of our family drives – a veritable leviathan of a pram that could put any bullish boot in its rightful place!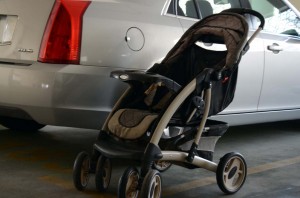 Testing for the UAE and the region
As these tests are conducted in 'real' conditions like the long weekend drive and my city drive to office, fuel efficiency figures on a DriveME test is what you will likely live with when you buy the car.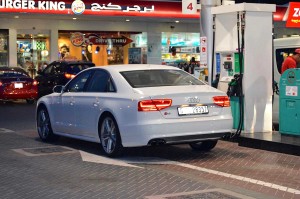 I insist on a few days of testing in different conditions so that we get to know if the AC cools, or if the brakes hold on summer-molten tarmac. Or just how hard it is to get around places using that sat-nav.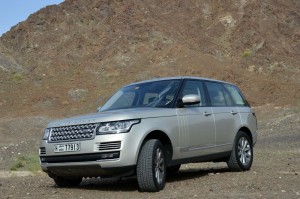 "I wish to be an example of the fun of driving. Not the tragedy of it!"
We don't max-out speeds or prove street racing skills, because I believe a car's competence is brought out the way it handles challenges that everyday driving throws at it and… because Family Comes First. Even when ruled over by passion!
If I were to create an 'awareness poster' out of this sentiment the headline would read, "I have a family that cares enough for yours to test ride with me. Do you care enough for yours?"
What we test. What we don't.
was last modified:
January 1st, 2017
by