The crazy things that men do; some of which are done in a Range Rover Sport! Like racing down the Inferno at break-neck speeds, on a course where only skiers dare… insane skiers!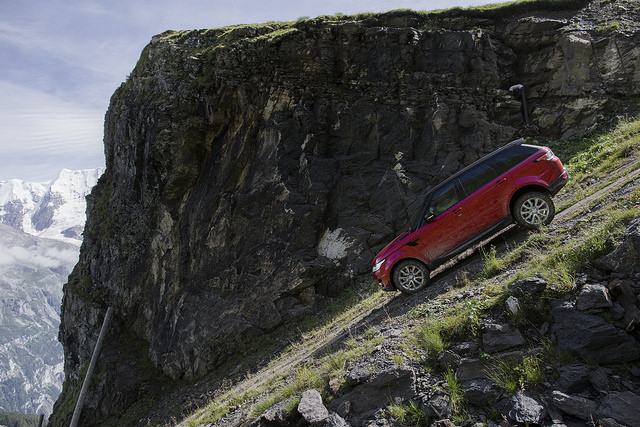 There is nothing about completing 14.9 km in 21 min and 36 seconds that is worth flicking your collar up. In fact it's hardly 42 kmph. But that inert figure rises to heroic proportions when you learn that the distance was covered vertically across a height of almost 3 km: downwards on a slippery terrain with loose gravel, snow, choppy rain-drenched grass and tricky ridges. Reaching up to speeds of 154.5 km per hour, covering 75 per cent gradients and a 2,170 m decent on an Alpine ski course named Inferno, where the secret maxim to success reads, "If you brake, you lose".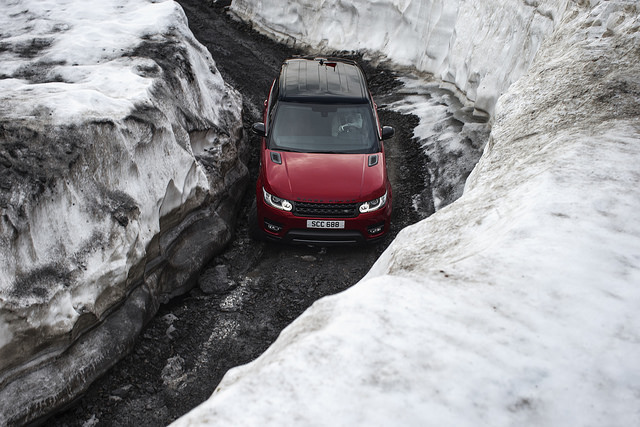 This video and the challenge itself were too hard to ignore that I am revisiting the fold of my desk to retrieve this release that happened three months ago. It is an exciting few minutes of adventure. More like watching James Bond in action, or Clarkson and his crazy mates in Top gear doing ridiculous things – only, this is even better and of the record-breaking kind! Coincidentally, Ben Collins was a former Stig! These are Collins's words about the drive: "This was genuinely one of the hardest tests I've faced in my driving career. The route was insane and certainly the toughest course I've ever completed."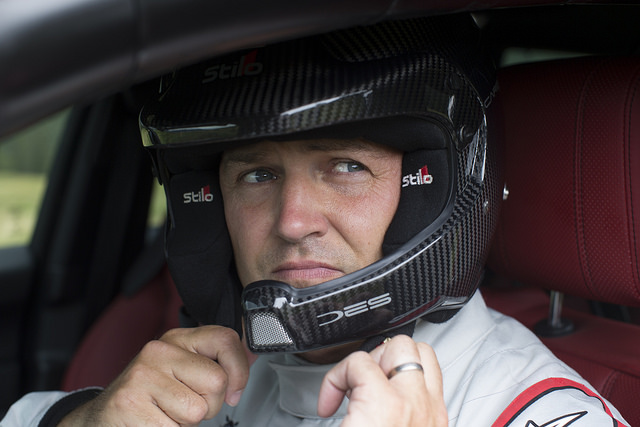 The Range Rover Sport that achieved this feat was driven by a 510PS 5.0-litre V8 supercharged engine, the very same model you would buy in a showroom, except for the essential safety add-ons of a roll cage and reinforced tyres.
The Range Rover's Terrain Response technology features six modes that suits the vehicle's settings to the appropriate surface. For example, in Dynamic mode the Anti-Roll Bar is stiffened to reduce body roll, the Grass/Gravel/Snow mode reduces under and over steer by engine braking, while in Mud and Ruts, the rear differential is locked to allow controlled wheel slip for better traction.
On his downhill ride to victory, the mountain tested the ability of the Range Rover Sport and Collins with ice and sleet at the top, where Collins reached 75mph (120kmh), and fog and wet grass at the bottom, where he hit 96mph (155kmh).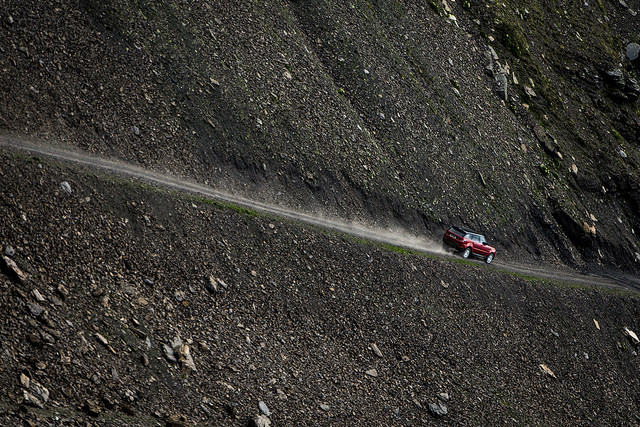 The Inferno Race is almost a ninety-year-old tradition and the world's largest amateur skiing race held in Mürren, Switzerland. It was created in January 1928, when 17 members of the Kandahar Ski Club climbed the 2,970 metres high Schilthorn above Mürren and raced down to Lauterbrunnen, over 2,100 vertical metres below.
If you like the video, you might want to see the equally exciting 'BEHIND THE SCENES' as well.
Where crazy skiers dare, Range Rover Sport sets a record
was last modified:
March 4th, 2017
by