The new Juke is here. I wouldn't know it from the old because I haven't driven it before and always thought of it as a weird car with a crammed rear. That's precisely why I romped into the little party that Nissan had set up at the Dubai Autodrome last weekend. 'Electric Days' was lit up on the stage in flamboyant colours. Garages along the pit stop were stopovers for hungry souls with an appetite for games as well. There were some active DJing, urban graffiti artists at work and most importantly the 2015 Juke to get up, close with.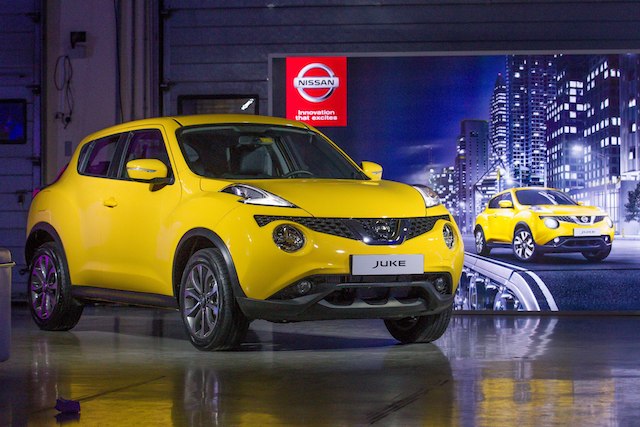 '#Take a stand' was the stand that Nissan took during the evening and summed up the Juke's customization prospects, flexibility and unconventional character. One could choose tattoos for the car at one kiosk and see it flash on the car itself parked right ahead. At another stall, a brand new Juke was mercilessly brought under the brush with graffiti scooped out of several cans of paint and spray guns. The Juke didn't seem to mind.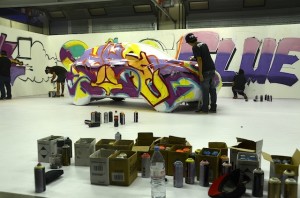 The new Juke remains a Juke, overall. Exterior revisions had mostly to do with LED lights, in front and rear as well as in the side repeaters. Cargo space has been improved, and more convenience marks the cabin with a flat-folding rear seat and a two-stage floor in the luggage compartment. Safety features include front airbags, ABS disc brakes with EBD, and stability control and optional side-curtain airbags.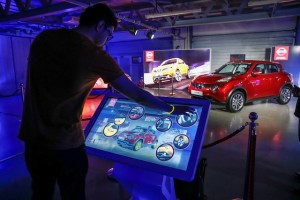 A new four-speaker CD/MP3 stereo with AUX port, power windows, electric mirrors, rear-view camera and the 60/40 folding rear seats are standard, in true Nissan style generosity. Available options include leather upholstery, latest-generation NissanConnect, sunroof, fog lamps and keyless entry with starter button.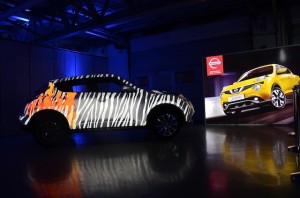 As I sat inside the new Juke, discussing the car with other motoring mojos, we talked about the motorcycle console (yes, the curves of the cup holders does give the long storage console the look of a bike) and something unique to the Juke – dashboard commands that change display to a totally different set of specs, when you choose a different category button. And as I also found out, the rear didn't really squash me, nor did the roof cave in on me!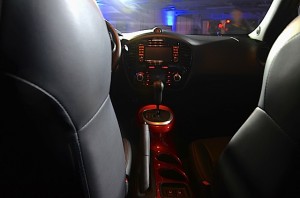 The new Juke is powered by a 1.6-litre naturally aspirated engine or a 1.6-litre turbocharged direct injection four-pot offering normal, eco and sport modes. The S & SL Grade offers 117ps @ 6000rpm with 158Nm of torque while the SL Turbo grade brings up 190ps @ 5600rpm with 240Nm of torque.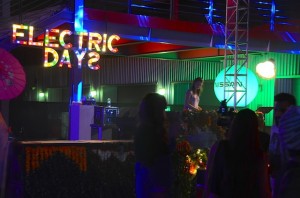 The 'urban crossover' from Nissan will be available in its 2015 version at a reasonable AED 66,000 to a fully loaded AED 85,000.
2015 Nissan Juke announces its stand
was last modified:
February 22nd, 2016
by