At the start of the Abu Dhabi Grand Prix, in the presence of Aston Martin CEO Dr. Andy Palmer and Red Bull Racing Driver Max Verstappen, the ultimate fruit of the racing loom was unveiled by Aston Martin and Red Bull. Now they have confirmed that all road car versions of their groundbreaking AM-RB 001 hypercar have been sold out. Total volume will be 150 road cars, inclusive of all remaining prototypes and 25 track-only versions for puritans. The fortunate few will embrace their wheels from early 2019. The innovation partnership between the two will continue, as the task of engineering the AM-RB 001 will be shared by Q by Aston Martin Advanced and Red Bull Advanced Technologies. The cars will be built at Gaydon.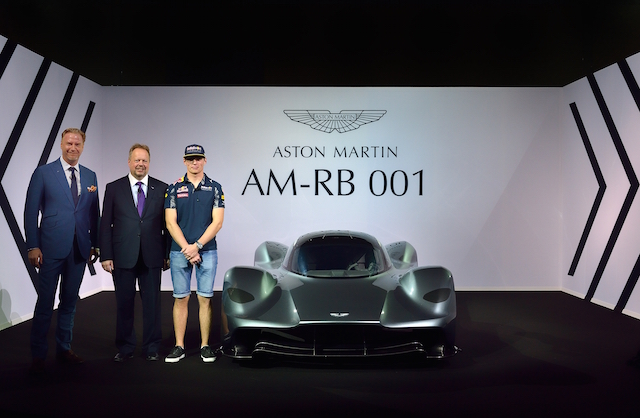 The AM-RB 001 is an unprecedented fusion of form and function: a car engineered to be thoroughly enjoyable as a road car, but with the capability to transform itself like no road car can when set on a race track. Uncompromising in all respects, the AM-RB 001 is a bespoke machine from the tyres up, and at its heart is a new, mid-mounted, high-revving, naturally aspirated V12 engine.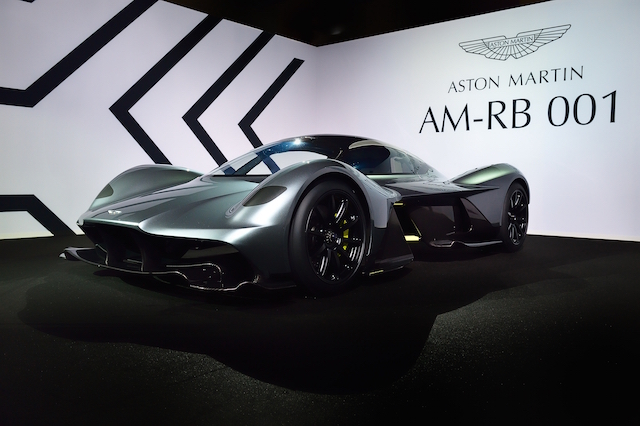 Built around a lightweight carbon fibre structure, the AM-RB 001 boasts truly radical aerodynamics for unprecedented levels of downforce in a road-legal car. The genius of Adrian Newey's (Red Bull Racing's Chief Technical Officer) design generates much of this through underfloor aerodynamics, leaving Marek Reichman (Aston Martin's Chief Creative Officer) free to craft a pure yet breathtaking dramatic form.
Adrian Newey sums up the AM-RB 001 project: "I knew Red Bull Racing had the ability to handle the pure performance aspects, but Aston Martin's experience of making beautiful, fast and comfortable GT cars is of great benefit to the project. I've always been adamant that the AM-RB 001 should be a true road car that's also capable of extreme performance on track, and this means it really has to be a car of two characters."
Aston Martin Red Bull hypercar: A car of two characters
was last modified:
August 11th, 2017
by