Best Car Deals in UAE
PROMOTIONAL OFFERS AND SPECIAL PRICES
Know the best car deals here and wherever applicable, I have linked them to the reviews in the CAR REVIEWS segment. We have made efforts to make sure all the ongoing car deals and offers in the UAE are listed here. This Ramadan's offers seem to favour those who wish to keep the car for a longer term and also ease the initial burden by contributing in part or full to the down payment.
All offers featured below may be subject to Terms & Conditions and unless otherwise mentioned the prices featured are in AED. Check with the respective dealer for details of the offer. (Brands featured are in alphabetical order.)
To help choose the best deal that suits you, read the quick guide to choosing the Best Deal.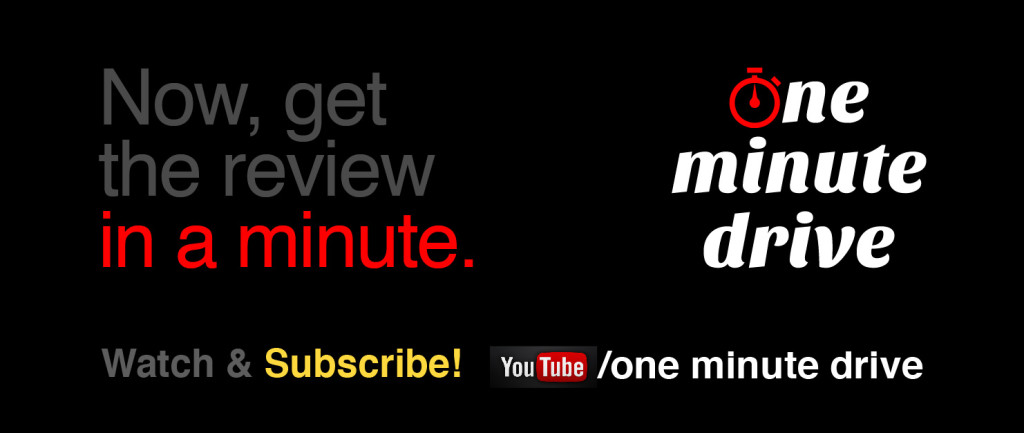 AUDI – Al Nabooda Automobiles
(New offer to be confirmed)
BMW

15% Down Payment support
Free Insurance for a year
5 years/100,000 km service
Repair (Warranty) for 5 years/200,000 km
BMW Connected Drive Features available

CADILLAC

5% cash discount
One year Insurance
Registration
10 years unlimited mileage warranty
4 years or 100,000 km comprehensive service
[The above offers exclude Escalade high end trims and CT6]

No Payment till 2018 Option available
A donation to charity with every purchase
ATS from AED 129,000
CTS from AED 164,500
CT6 from AED 233,000
CTS-V from AED 342,900
ATS-V from AED 282,500
CHANGAN
Full down payment
Free insurance
Free warranty (check if this valid on full 5 year warranty)
5 years/150,000 km warranty
Cash buys: AED 10,000 straight discount and 1 year insurance
CHEVROLET
(Unless otherwise mentioned all are 2017 models)
SAVINGS AS MENTIONED NEXT TO MODEL
Spark AED 5000
Aveo AED 3000
Cruze AED 12,000
Malibu AED 10,000
Trax AED 14,000
Captiva AED 20,000
Impala AED 20,000
Camaro AED 22,000
Corvette AED 5,000
Trailblazer AED 10,000
Traverse AED 30,000
Suburban AED 20,000
Tahoe AED 35,000
Silverado AED 23,000
Corvette 2016 AED 50,000
CITROEN
5 years service contract
5 years unlimited warranty
Roadside Assistance
Registration
Guaranteed Trade-in up to 5 years
C3
Starting AED47,900
C5
Starting AED67,900
DS3
Starting AED 54,900
DS5
Starting AED 114,900
[Citroen cars gives you the advantage of a 'clearance sale' for new models. 2015 models are sold at a heavily discounted price and the offer to trade-in with a 5 year term is a relief for those who wish to buy]
DODGE
20% down payment contribution!
WITH 5 years or 100,000 km Warranty, Service and Road Assistance
FIAT
3 year Service
5 year Warranty
Price savings as mentioned alongside
FIAT 500 AED 4,500
FIAT 500X 2016 AED 18,000
FORD
(On select 2017 models)
Zero deposit
Buy now, pay in 2018 (4 months installments paid by Al Tayer Motors and up to 4 months deferred payment)
5yrs extended service plan /100,000km
5yrs warranty/100,000km
1yr free insurance
+ Price offers: (may not be valid with above offers)
2016 Mustang AED 119,950 onwards
2016 Expedition Save up to AED 40,000
2016 F-150 Starts at AED 129,950
2016 Explorer from AED 124,950
GEELY
0% interest
From AED 750 per month onwards for 5 years
Free Insurance
Free Warranty
Emgrand X7 Sport is a new model and does not have insurance or warranty for free!
Warranty is for 5 years or 100,000 km except Emgrand GS which is 4 years
[The above is valid on financing offers and buying on cash will attract discounts between 5000 and 10000]
GMC
Savings alongside the model
ACADIA 22,000
TERRAIN 24,000
YUKON 35,000
YUKON XL 30,000
SIERRA 25,000
HONDA
Offer: Savings on 5 years service & warranty (the respective savings are mentioned against each model) + price advantage
+Al Futtaim Retail gift card worth AED 200 – 2000 to be used at Marks & Spencer, Plug-ins, Toys r Us and more.
City from AED 51,900
Savings of up to AED 11,000
Civic from AED 67,900
Savings of up to AED 12,000
Accord from AED 82,900
Savings of up to AED 13,000
Accord Coupe from AED 94,900
Savings of up to AED 14,000
CR-V from AED 89,900
Savings of up to AED 14,000
Odyssey from AED 135,900
Savings of up to AED 14,000
Odyssey J from AED 104,900
Savings of up to AED 14,000
Pilot from ED 115,900
Up to 100% Finance (Please check availability)
HYUNDAI – GENESIS AND CENTENNIAL

AED 7000 to 12,000 reduced price
5 year warranty and service are already standard
INFINITI
Guaranteed Scratch & Win rewards of up to AED 100,000
100 per cent of down payment on new vehicles
Courtesy car while servicing
5 years/100,000 kilometres complimentary service
5 year extended warranty
1 year insurance
Check out the newly launched SUVs and Crossovers of 2017
http://drivemeonline.com/new-cars-in-ramadan-buying-spotlight/
Take a quick look at newly launched saloons in 2017
http://drivemeonline.com/more-cars-in-ramadan-buying-spotlight/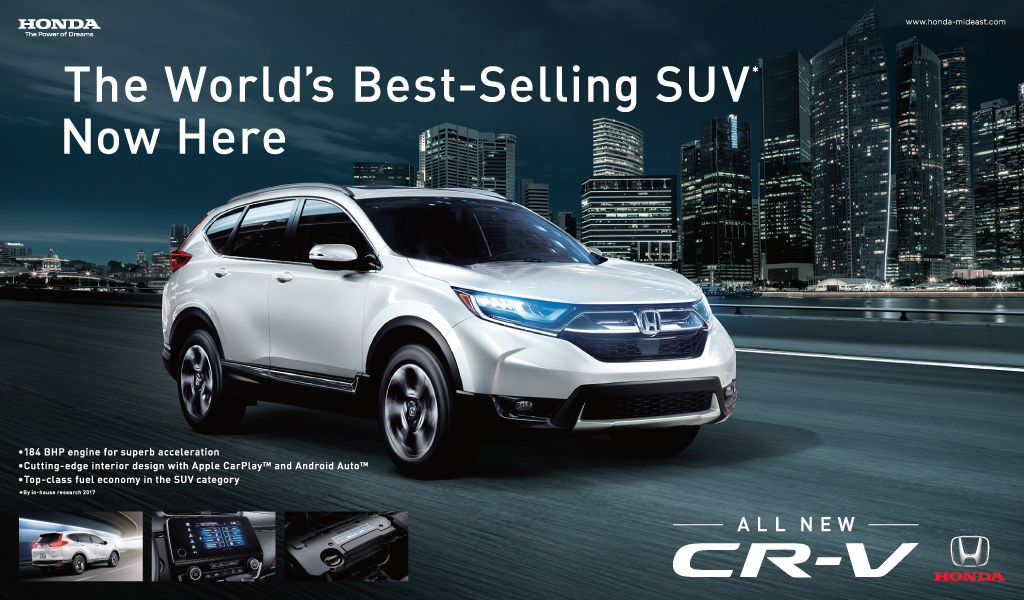 JAGUAR LAND ROVER (On select models)
Up to 12 months' deferred payment
Up to 8 months' installments paid by Al Tayer Motors
5 years' service and maintenance
5 years' warranty
5 years roadside assistance
JEEP – Western Motors 800 JEEP (5337)
Renegade AED 84,999 onwards
Grand Cherokee AED 134,999 onwards
Wrangler AED 119,999 onwards
5 years 100,000 warranty
5 years 100,000 service contract
5 years roadside assist
Free Insurance and Registration
+ Scratch & Win Prize
JEEP – Trading Enterprises, Dubai

20% down payment contribution
With 5 years Warranty, Service Contract ad Roadside Assistance
Free insurance and Registration for a year
On some models, like the Renegade, the down payment contribution is only 15%
KIA
Complimentary 1 year insurance
0 down payment solutions
5 years/150,000 km manufacturer warranty
120 days deferred payment
Minimum salary AED 3000
Trade-in available
2017 model prices slashed:
CERATO AED 59,900 is now AED 49,900
OPTIMA AED 69,900 is now AED 63,900
SORENTO AED 89,900 is now AED 79,900
CADENZA AED 89,900 is now AED 82900
LEXUS
Offers vary according to model
10 %, 15% or 20% of the price as down payment contribution
4 years or 100,000 km warranty
3 year/unlimited mileage service can be bought at 50% off
LINCOLN (Offers across 2017 model range)
Savings of up to AED 20,000
1yrs Insurance
5yrs/100,000km Warranty
5yrs/100,000km Service package
MASERATI
One year complimentary insurance
3 years/unlimited mileage warranty
3 year/60,000 kms service contract
Substantial cash advantages on cash purchases
Ramadan monthly instalments:
Ghibli AED 2650 onwards
Levante AED 3000 onwards
Quattroporte AED 3550 onwards
GranTurismo/GranCabrio from AED 4450
MAZDA
Mazda 3 AED 59,900 – Free Ziebart window tinting
with Navigation + Rear View Camera + Sunroof
Mazda CX-5 AED 74,900 – Free Ziebart window tinting
with Cruise Control + Rear view camera + Alloy wheels
Lease to Own option on select models:
No additional cost + Low monthly rental + No bank approval
Additional packages with terms and conditions:
Free Insurance
3 years/60K service package
Ramadan Cash back
Free window tinting
5 years/140,000 km warranty
0 down payment option
Trade-in price offer
MERCEDES-BENZ – Gargash Motors
E-Class from AED 2,999/month over 2 years
Finance program covers:
1 year insurance
3 years integrated service package
SMART repair for 2 years
Window Tint from Solar Gard
(This deal has to be checked if available now)
MITSUBISHI
PICK YOUR DEAL
0% interest for 4 years on selected models of Pajero
2.
1st installment after 4 months
Warranty 5 years/100,ooo km
Service up to 50,000 km
Free Llumar Tinting and Scotchgard
3
Zero deposit
Free service
Free insurance
Free warranty
• Up to 2% trade-in bonus for any car
Win 5 Lancer EX Cars
0 interest on select models of Pajero
Free insurance – T&C apply
ASX from AED 59,900 or 926 p.m.
Lancer EX from AED 39,900 or 617 p.m.
Montero Sport from AED 75,777 or 1082 p.m.
Pajero from AED 89,900 or 1390 p.m.
Outlander from AED 78,900 or 1217 p.m.
(Check the fine print for clauses)
NISSAN
AED 5 million in guaranteed cash back. Cash back varies according to model.
(Check if prices are the same as below)
Nissan Juke from AED 54,500
Altima at AED 69,500
Pathfinder at AED 107,500
Savings of around AED 40,000 on select vehicles
PEUGEOT
3 year / 60,000 km service and maintenance
5 year unlimited km warranty
Free Insurance and registration
A chance to win a trip to Paris
PORSCHE
[Check if still available]
Cayenne
AED 2600 per month for 24 months
Flexible down payment options
Service and Warranty packages
Trade in benefits for Porsche owners
RENAULT
Guaranteed Cash Rewards worth AED 1 million and gold worth AED 400,000
(below offer validity awaits verification)
PACK 1: Valid on 2016 Duster, Koleos, Captur and Symbol
1 year Free insurance
Free service till 100,000 km
Warranty up to 1 Million km
PACK 2: All models (Excludes Phase 2 Symbol and New Megane)
0% interest offers
20% downpayment
PACK 3: On Talisman
0% Finance for 3 years
20% down payment
OR 1 year free insurance + 2 years / 40,ooo service (should check this – doesn't sound as good as the above pack)
SUBARU
Discounts on all cars
(AED 25,000 on STi to AED 3,000 on Legacy)
Free package:
Up to 5 years warranty
3 year service
Registration
Insurance
Roadside Assistance
Window Tinting
SUZUKI
With 7 year unlimited km warranty
Free package:
2 year/40,000 km service
Registration
Tinting
Parking Sensors
Baleno
From AED 39,900
(Was AED 78,000)
Grand Vitara
From AED 59,900
Vitara
AED 63,900
Ciaz
AED 41,900
(AED 47,000)
TOYOTA –
RAMADAN to RAMADAN
Buy this Ramadan. Pay next Ramadan.
(How much of Down Payment it involves and if there is any interest etc. will be furnished soon. )
VOLKSWAGEN
Standard: 6 year unlimited km warranty + 3 year/45,000 km service + 1 year vehicle insurance
Down payment made for Passat, CC and Toureg [So, Customer gets Passat for AED 78K, CC for AED 98,500 and Touareg for AED 145k onwards)
Cash savings of up to AED 45,000
1 year Insurance on Tiguan (check for other models)
(Roadside Assistance was available – check if it is with new package)
VOLVO
Volvo XC90 and XC60
& V40 R-Design 2018
20% dealer down payment contribution
2 years buy back guarantee
(This is a leasing plan with an option for purchase or return)
Monthly payment:
AED 2,999 onwards for the XC90
AED 1,999 for the XC60
AED 1,499 onwards for V40
After the contract:
Renew lease agreement
Retain by paying the balance
Return the vehicle
Standard:
2 years' service contract
Unlimited kilometers warranty
Roadside assistance.
Volvo S90
20% dealer down payment contribution
0% finance over 3 years
Standard:
3 years' service contract
Unlimited kilometers warranty
Roadside assistance
Valid from May 13 until the end of June
Check out the newly launched SUVs and Crossovers of 2017
http://drivemeonline.com/new-cars-in-ramadan-buying-spotlight/
Take a quick look at newly launched saloons in 2017
http://drivemeonline.com/more-cars-in-ramadan-buying-spotlight/
YAS MARINA CIRCUIT
Drive the Jaguar F-Type, Aston Martin GT4 or the Mercedes GT
Drive or be driven in a Formula 3000 car