Every Rolls Royce that comes to this market is custom made. In fact, every year, insightful marketing professionals work hand in hand with designers to create innovative concepts on its luxurious canvas. But did you know that there is a BMW 7-series that can rival a Rolls in price?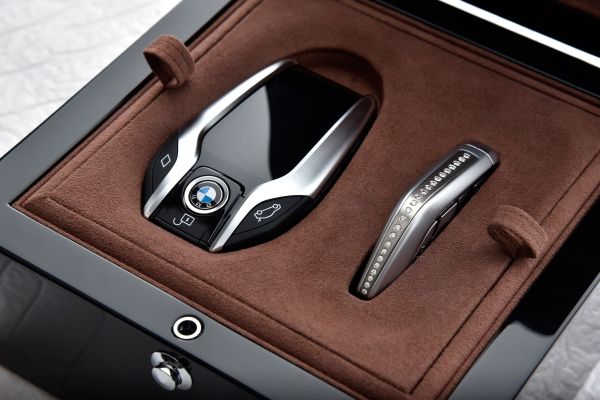 Being a part of the same group, it is no surprise that marketing brains at the BMW Middle East office in Dubai created the Solitaire exclusively for this region, highlighting its importance as the third largest in the world for the 7 Series. The BMW 750Li Solitaire captured at the Qatar Motor Show is just one of 6 examples created.
Everything about this car is sparkling. Full leather interior in BMW Individual Tartufo Brown with white woven piping also includes floor trim panel and floormats made from lamb's wool, adding a delicate accent to the design. The craftsmen used a range of premium materials, paints and interior trims like pearl inlays and an Arabic style of design and inscriptions.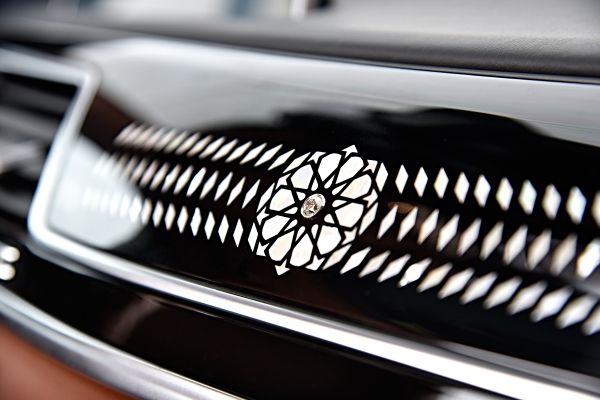 The exquisitely designed model is part of the BMW Individual programme that allows customers to shape their Bimmers to a bespoke design that suits their individual style. The car houses a 4.4 L engine good for 450 hp and 650 Nm torque. The price tag of AED 1,575,000 is mostly justified by the presence of 5 solitaire diamonds inside this BMW 750 Li, which also explains the name Solitaire. The diamonds embellish the wood trim, dashboard, side panels and key.
BMW 750 Li Solitaire: One in six worth one and a half million
was last modified:
February 28th, 2016
by