The future was on show at JLR's Whiteley event this week where much more than their four-cylinder engines were showcased. It was the future itself of cabin gadgetry and driving aids, and the sloth it all suggests seems to be a shade too scary!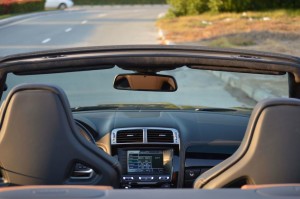 The other day in a meeting, my colleague showed me what my Samsung Note 3 actually was. Possessed, to say the least! How else could it understand that I wanted silence when I turned it over or that I wanted a screen shot when all I did was wave my hand across its TV sized screen! Just today I read an article on the CAR magazine of UK that gave a sneak preview of some of the weird and wonderful new technology that Jaguar and Land Rover are planning to fit into their next generations – some of it were plain eerie for anyone who doesn't like a yawn being shut up by snapping at it!
We can expect similar gesture control, next-gen voice control and intelligent windscreens from the Jags and the Rovers of the future!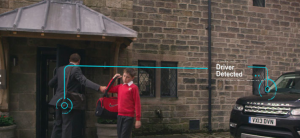 Want Sunroof? Just wave!
A few years ago, when I first drove a Range Rover, the dual screen amazed me. The passenger could watch videos while I grappled with the map. Great! But now, gesture control is the next big thing for Land Rovers and Jaguars. The next-gen Range Rover, will harness technology perfected on the Nintendo Wii to operate some of its minor functions. Now, what does this mean? A simple hand swipe across the door handle will unlock your door. A finger flick in thin air can trigger the left indicator. Just a sweep over the glass will bring it down, while a cheeky little wave is all that it would take to wind back the full-length sunroof.
Once in a meeting, I almost got hurt by a blocking manoeuvre by the guy sitting next to me when all I did was silence my Galaxy screen during the meeting. Keep a gesture at hand for apologies when you try these!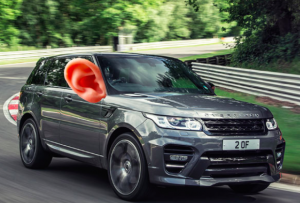 Say it to feel it!
Long ago, when we colleagues travelled in our CEO's SL 500, we used to joke, "Be careful of what you say; you could be on record!" Well, the future Land Rovers and Jags will always be listening to what you say. Your cabin will actually be alert to even your casual comments. So during my test drive, my little one in the back seat could complain it's too cold and minutes later, you could find yourself in an environment too warm for you. The generous Land Rover would have automatically stoked the furnace. On the other hand, my wife is in trouble with the music system if the rest of us thought aloud that 'Katy Perry's tiger wasn't growling  loudly enough'. I better buy a set of earplugs for her next Jaguar ride.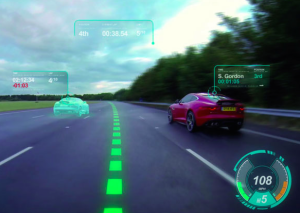 Armageddon on the road
Thankfully, contrary to what I thought when I started with this article, future Land Rover and Jaguars won't be able to wipe off cars in the next lane with their laser. Yes, they come equipped with lasers but they will  'paint' images on the tarmac helping you communicate with other drivers. If you are changing lane on the motorway, for example, the lasers can create a large arrow on the road pointing to which lane you are merging. The same tech can also help you squeeze through gaps by creating a Range Rover size box in front of your car to help you gauge if there's enough space. Why, the same tech can be used to help you measure the depth of the stream you're about to wade through!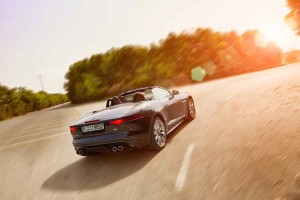 Your car will love your aunt more than you!
If all this is technology, it should be banned for tapping into people's minds! JLR's proposed cabin tech will predict behavior, using complicated algorithms and artificial intelligence used by the robotics industry. Your car could come up with 'helpful advice'. Like reminding you to top up fuel before a long drive or teling you to get out of the drive-in and hit the road, when there is a meeting on the cards! It can even text your colleagues you are late but it doesn't yet cook up excuses. It can remind you to call your sick aunt you've been regularly calling for a week, or to pick up your kids' gym bag. Your teenage nephew who borrowed your car for the Prom could suddenly find out he can't drive the brand new XF more than 50 kmph, and you could track his attempts and pull him up when he is back!
Your uncle's middle name is Schumacher
On the contrary, if your uncle owns a Jag F-Type and would like to get down to the track, things are going to be different. The new virtual windscreen can superimpose the perfect racing lines onto the screen including braking points and virtual turn-in cones. A ghost image of the car can also be included in the package that will then make sure that he runs into himself if he is wary of the brakes!
They'll adopt F1 technology
F1 engineers are developing e-boost technology that can harness energy from a turbo and use it to power the battery to create a 'torque fill effect' when you need power. With an extra 50 bhp, E-boost also spins up the turbo when you need to overtake a crackpot.
Already drivers are burping with all the techno-carb that's making them fatter. So what does JLR want? I hope they incorporate alarms as standard, which can be programmed to wake the driver up on reaching the destination! Talking about snoozing, the last time I set off an alarm was when I tried sleeping inside a car locked from within, and stretched my hands. The next time, I hope my inadvertent hand gesture will just bring down the window or roll back the sunroof!
Creepy car tech showcased by Jaguar Land Rover
was last modified:
February 22nd, 2016
by