Al Masaood Automobiles takes Infiniti inlands
Al Masaood Automobiles (AMA), the exclusive distributor of Infiniti in Abu Dhabi and Al Ain, has announced massive expansion plans in the Sila region, about 400 km from Abu Dhabi.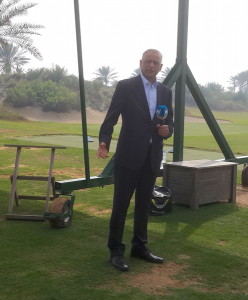 Al Masaood Automobiles has been exploring opportunities in the Western Region of Abu Dhabi Emirate for some time, and now intend to serve the transport needs of those living further away from the capital with the Infiniti range including the QX80 that is a popular model, thanks to the terrain. The new project, which will include service, spare parts and sales across 600,000 sq. ft. area will take off in Sila during 2017.
Additionally, Al Masaood Automobiles has announced the formation of a dedicated fleet division for corporate clients and businesses.
Continental plans expansion
Continental, the German premium tyre manufacturer and international automotive supplier, has announced an 11% growth in net sales in the Middle East at its annual regional retail partner conference. Going the extra mile is the mantra in securing customers. Continental plans to open 58 new outlets across the region, where their customers can enjoy a level of service and expertise hard to find at a standard garage or tyre shop.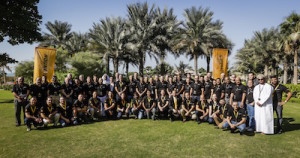 Since opening its Middle East headquarters in 2015, Continental has increasingly been present in many initiatives. Continental also collected an award for 'Best Public Awareness Campaign' from the Qatar Transport Safety Forum for its efforts in the field of transport safety through its Vision Zero campaign. The brand plans several product launches designed for the Middle East in 2017. Founded in Hannover, Germany, in 1871, Continental is one of the world's leading automotive suppliers and a leader in tyre development and technology, backed up by its position in Europe as the leading OEM supplier for tyres. The company's tyre division produces tyres under a variety of brand names including General Tire, Barum, Matador and Uniroyal in the Middle East.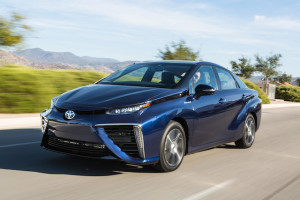 Al Futtaims tests Toyota Mirai
Abu Dhabi Sustainability Week, the largest gathering on sustainability in the Middle East, will come to a close on the 21st of Jan, Saturday. Al-Futtaim Motors is showcasing the zero-emission hydrogen-powered Toyota Mirai at its stand, as well as a model hydrogen filling station, similar to the ones being built by Air Liquide, Al-Futtaim Motors' partner in the pilot. They announced plans to start testing Toyota's latest technology, the Fuel Cell Vehicle in the UAE.
DriveME NewsTrack: Automotive brands initiate expansion
was last modified:
January 18th, 2017
by