The Audi R8 Coupé was named "2016 World Performance Car" in the World Car Awards at the New York Auto Show. With its fourth win, the R8 becomes the most awarded car in the event's history.
Street surprise for cricket fans from Nissan
Cricket is quite popular in the UAE and many amateur players set stumps in car parks and other public spaces. Nobody would have expected one of the greatest bowlers of all time, Wasim Akram, to drop in on one such group unannounced and join in their game. Arriving in a Nissan Altima, the former Pakistani cricketer gave the street players the surprise of their lives by joining in their match, with a 'pop-up pitch' being set up within just a few minutes of their impromptu arrival.
Since October 2015, Nissan is an intrenational partner of cricket with an eight-year deal with the International Cricket Council (ICC). The surprise by Nissan was cooked up even as the ICC World Twenty20 cricket tournament is going on. The tournament will end on 3rd April 2016.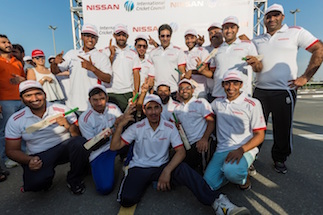 The battle against counterfeits
 Al-Futtaim Motors, exclusive distributor of Toyota in the UAE, strikes again. The battle against the counterfeit industry saw 26 raids throughout 2015 – in partnership with several law firms and the UAE Economic & Development Departments. Over AED 31.3 million worth of counterfeit car parts were confiscated, and fines to the tune of AED 750,000 issued. The total number of confiscated parts exceeded 220,000 products, ranging from motor oil and lubricants, air and fuel filters, to brake pads and brake discs. Is this the reflection of a widespread disregard to overall safety and the general taken-for-granted attitude among car owners?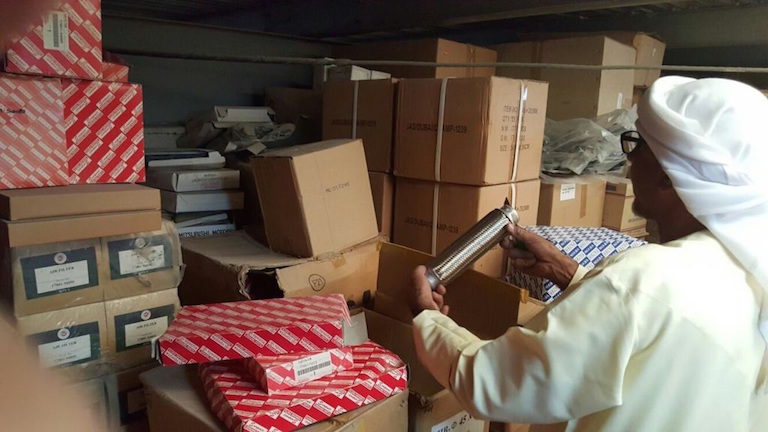 New GCC Series in the making
The format for a new GCC motor sport championship will be shaped over the next few months by officials of the Saudi Arabian Motor Federation (SAMSF), the Automobile and Touring Club of the UAE (ATCUAE), the Qatar Motor and Motorcycle Federation (QMMF) and the Bahrain Motor Federation (BMF).
This follows a meeting in Riyadh among SAMSF President Prince Sultan Bin Bandar Al Faisal, ATCUAE President Mohammed Ben Sulayem, and new QMMF chairman Abdul Rahman bin Abdul Latif Al Mannai.
DriveME NewsTrack End March 2016
was last modified:
March 30th, 2016
by