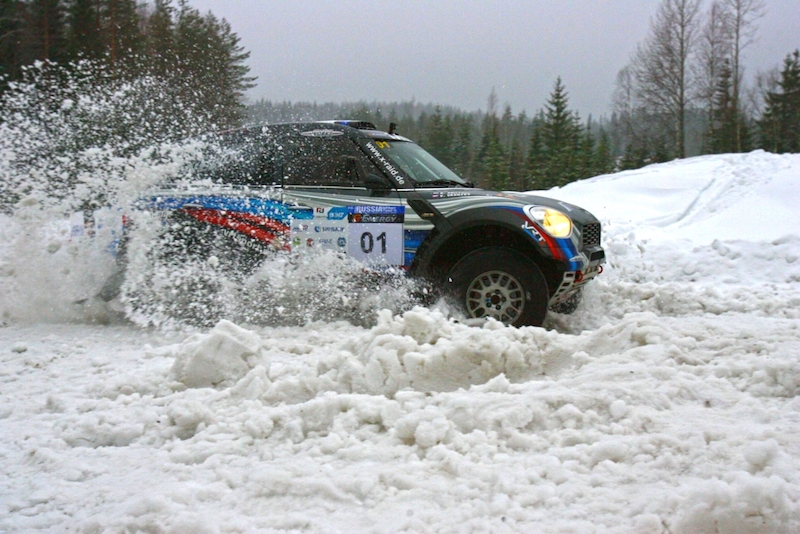 World Cup challenge moves from snow to sand for Vladimir
The operative climates of the FIA World Cup for Cross Country Rallies vary dramatically during the season, as Russian driver Vladimir Vasilyev will tell you. On his way to defending his title in the Abu Dhabi Desert Challenge POWERED by Nissan, Vasilyev had to battle deep snow and temperatures plummeting to -20C recently in the Baja Russia – Northern Forest. It was his home territory and he finished second behind Finland's Tapio Suominen. Now, in the 25th edition of the Desert Challenge, totally different conditions are faced by him and the world's best cross country rally drivers and riders on a five-day passage over the giant dunes and sabkha plains of the UAE's Western Region of Al Garbia.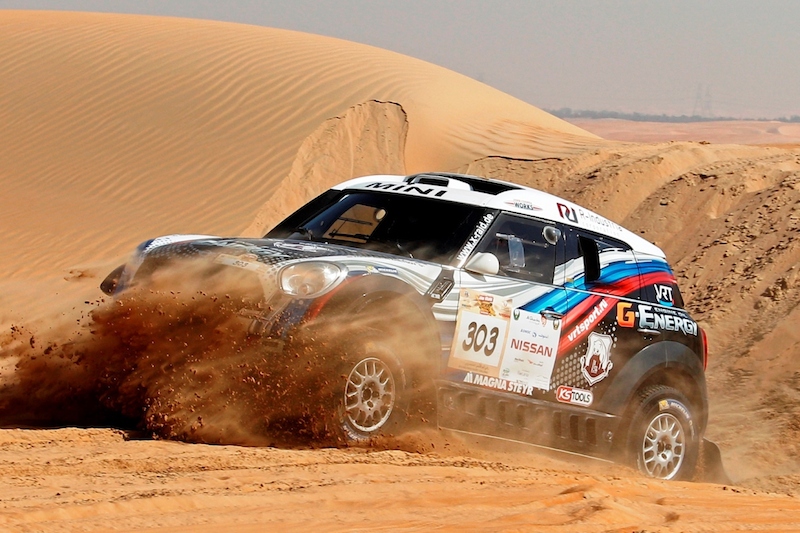 Road star rewards are on as RTA discloses 3 seconds lapse cause 4 in 5 accidents
Roadstar programme is now in its 17th year and 50 motorists will receive AED 1000 each this week, as police in Dubai and Sharjah recognise outstanding displays of safe driving. Porsche Centre Dubai is supporting the campaign for a second year. The officers in charge of identifying the drivers will be on the road during the three traffic rush hours, driving a Porsche Cayenne Turbo and a Porsche Panamera Turbo. Dubai Police will be in charge for the campaign from 22 to 24 March while Sharjah Police will take over from 25 to 26 March.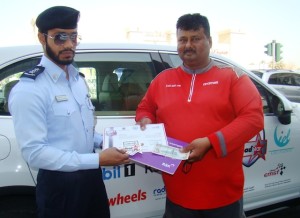 An official alert says that 80% of accidents are caused by a three seconds loss of concentration. The drivers will receive special safe driving certificates along with their AED1,000 rewards.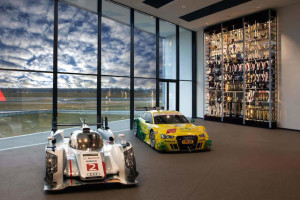 Audi Sport warms up for the 2015 season
With a 'warm-up' at the Competence Center Motorsport in Neuburg, Audi Sport officially opened the 2015 motorsport season. For the Le Mans 24 Hours and the FIA World Endurance Championship (WEC), Audi
Sport thoroughly revised the R18 e-tron quattro that was presented in its new design for the first time on Thursday in Neuburg. "We focused on various areas this year so that Audi's hybrid sports car will remain unbeaten at Le Mans for the fourth consecutive year," Chris Reinke, Head of LMP at Audi Sport, revealed.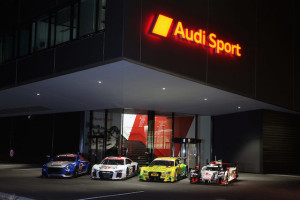 The new Audi Sport TT Cup will be celebrating its inaugural event as part of the DTM Festival at Hockenheim at the beginning of May. The LMP, DTM and GT racing programs are gearing up for their first races following the 'Audi Sport Warm-up.' The DTM will be testing at Estoril (Portugal) from March 25 to 27. In the WEC, the Prologue at Le Castellet (France) is coming up on March 27 and 28 and the new Audi R8 LMS will be on track for the first time since its world debut in Geneva at the VLN opener on the Nürburgring-Nordschleife on March 28.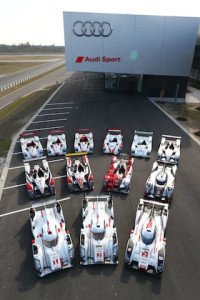 Ford is the only nominee to most ethical companies
Ford Motor Company has been named to Ethisphere Institute's 2015 list of World's Most Ethical Companies®. "This award celebrates doing business the right way, and making the right choices every day," said Ford Motor Company Executive Chairman Bill Ford. "Ethics and corporate citizenship are important factors that affect a company's reputation and success, and we are proud Ford is the only automaker to have received this honor for six consecutive years." The honor is given based on top ratings in five categories – ethics and compliance; corporate citizenship and responsibility; culture of ethics, governance and leadership; innovation; and reputation.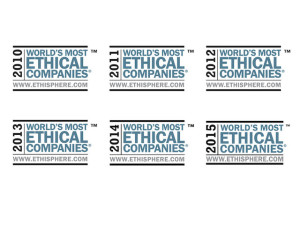 Last year, according to the 2015 Harris Poll Reputation Quotient, 53 percent of the U.S. public learned more about a company before doing business with the organisation, and more than one third withdrew based on negative perception.
DriveME NewsTrack Mid March 2015
was last modified:
February 23rd, 2016
by