When I we walked into Pacha Ibiza in Madinat Jumeirah, I should have guessed. The party lights, the white stage and the turntable counting down the thunder ought to have told me. What was the secret those telltale blue and red concoctions in test tubes and lab-like containers packed with ice was hiding tonight?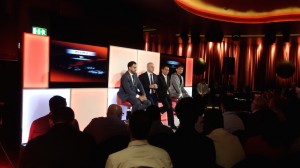 The overcrowded conference hall upstairs finally revealed what was certainly reason enough for the region to have a blast.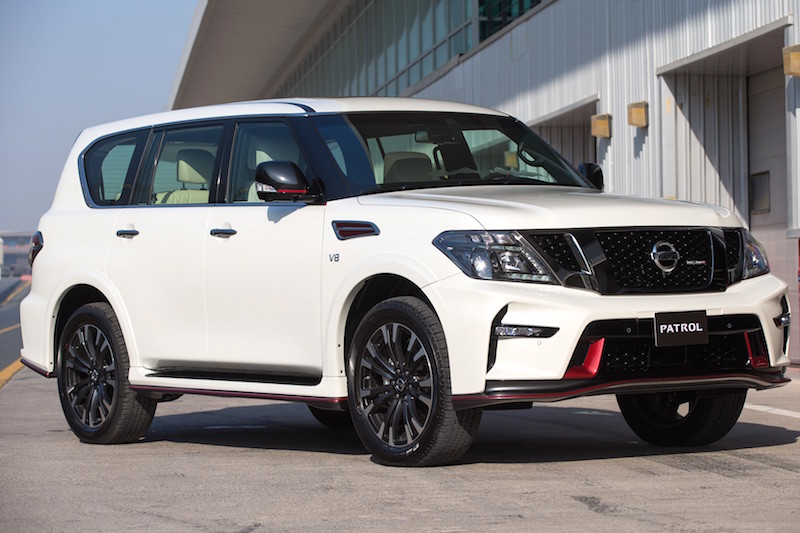 Nissan launched their NISMO brand in the Middle East last weekend. Two and a half years of Nissan's preparation attained salvation in the applause of the media and onlookers, as we gathered around the gleaming white Patrol NISMO. The world premiere of Patrol NISMO couldn't have been held anywhere else, and there was never a better time. After all, this is the region that witnessed Patrol grow three fold in almost as many years, and this is the year that saw more Nissan Patrol vehicles sold than the Sunny. The Patrol has been loved for distinctly two reasons – luxury sport as well as dune bashing. It is the former that the new Patrol NISMO will fulfill.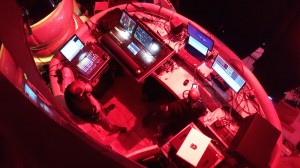 NISMO is Nissan's motorsport and road car performance brand, much like the AMG tag of Mercedes or the M badge of BMW. Nissan hails NISMO as the next step in 'Innovation that Excites' for driving enthusiasts across the region. NISMO was founded in September 1984 as a specialty company to support all motorsports activities of Nissan Motor Company. According to Samir Cherfan, "The NISMO brand is a highly valuable, credible and desirable addition to our range and we are honored to bring it to the Middle East."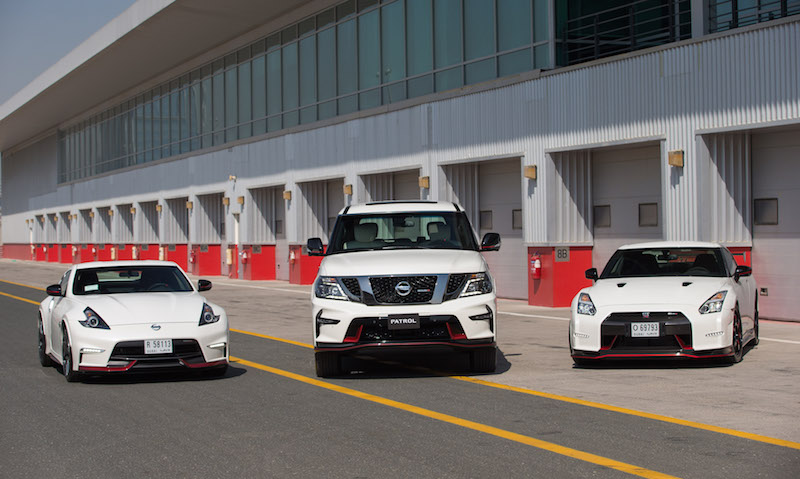 Nissan showcased two other performance models – the 370Z NISMO and the GT-R NISMO. Europe has Juke but naturally, Middle East demanded the Patrol instead.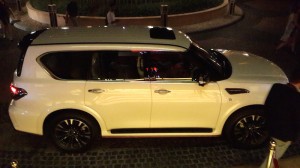 WHAT MAKES A NISMO
Compared to their respective standard versions, NISMO vehicles add aerodynamic design born in motorsport, superb handling, improved acceleration and sporty driving dynamics. Every NISMO is built over a reinforced body. Performance is the paramount goal. For instance, the GT-R is Takumi tuned and features the first zero-lift aerodynamics in the category. Some of NISMO's signature design marks include body kit with red stripes and red highlights on door mirrors. While price wasn't mentioned during the Press Conference, they did mention something about sublime performance being made accessible – that gives me the courage to call the showroom!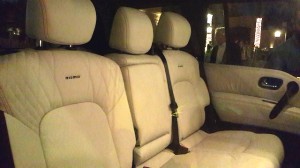 Specifications:
Patrol NISMO
Race-inspired version of Nissan's legendary SUV-Patrol
428 HP for exhilarating performance
Torque improvement over 70% rev-range
NISMO® 22″ RAYS® forged-alloy wheels
NISMO® tuned suspension using 'Bilstein' shock absorbers for improved handling and ride comfort
Takumi tuned Engine
Customized body reinforcements for precision steering & quick response
Segment first Zero-Lift aerodynamic body kit
NISMO® signature designed body kit
NISMO® Sport tuned Power Steering
NISMO® Bespoke designed interiors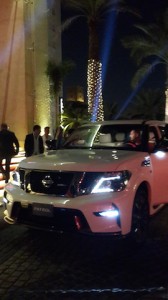 GT-R NISMO (MY15 GT-R NISMO US spec as reference)
Race-inspired version of Nissan's legendary GT-R
600hp (441kw) for blistering performance
Advanced aerodynamics generating additional 100kg of downforce at 300km/h (186mph) for exceptional road-holding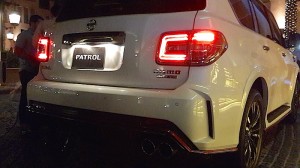 370Z NISMO (MY15 Z NISMO US spec as reference)
Refreshed 370Z NISMO features distinctive new exterior appearance, redesigned wheels and enhanced interior
Performance enhancements include retuned suspension and Recaro® co-developed seats exclusively designed for 370Z Nismo
Dubai parties on Patrol NISMO world premiere
was last modified:
February 22nd, 2016
by